Optimized ultrasonic welding advantages for paper-made products plus optimal curing properties by an asymmetric saturation process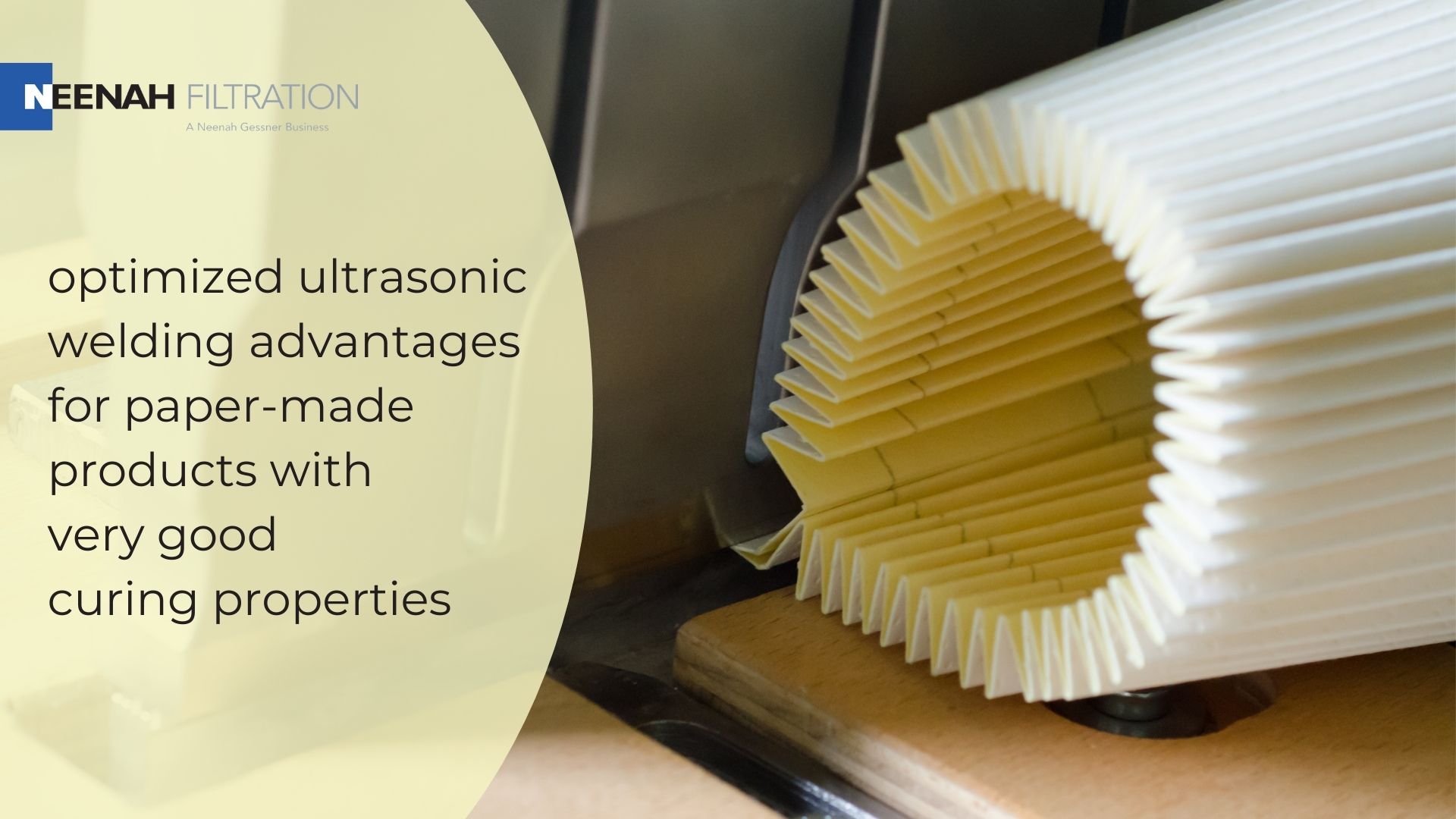 Feldkirchen-Westerham, Germany, September 30, 2021 – For converters of paper-made products with an ultrasonic welding machine Neenah Filtration has developed a material that supports the advantages of these machineries. The asymmetric saturation technology by Neenah Filtration provides a superior converting for filter manufacturer of paper-processing industries to combine paper by an ultrasonic welding process on the paper-side without any additional glues or adhesives.
With an ultrasonic welding technology time can be saved as it is much faster than any other welding methods. Another advantage is the saving of production costs as there are no glue or other adhesives needed. Last but not least, the seals are clean and tight and the result is a high-quality bond.
In addition to these ultra-sonic advantages, Neenah Filtration can also guarantee all the necessary requirements for a very good filter medium by means of asymmetrical saturation. For example, our GESSNER® media are saturated with a state-of-the-art resin, phenolic-based and fast-curing, for an endless-produced, long-life oil filter element. Also important, our high efficiency and DHC to ensure the best quality for the filter element.