PGI Europe Announces Price Increase on Its Range Of Specialty Crop Cover Fleeces and Tree Protection Materials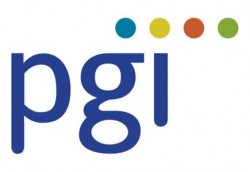 CHARLOTTE, N.C. (April 14th, 2015) – Effective April 28th, 2015 or as contract terms allow, PGI and its affiliates will implement a price increases of up to 10% across all grades of its range of Crop & Tree protection specialty solutions in Europe.
This increase covers our Tubex™, Agryl™, Novagryl™, Covertan™ and Reicrop™ brands and is due to market demand and increase in cost of raw materials.
This price increase is essential to meet our customers' needs long term and continue to develop value adding products. Customers interested in learning more about the price increase should contact their local PGI sales representative.
Click here to learn more about PGI's global commitment to providing superior specialty materials that enable customers to create a safer, cleaner, healthier world. www.PGIspecialtymaterials.com
-Ends-
About PGI
PGI is a leading global innovator and manufacturer of specialty materials, and the world's largest global manufacturer of nonwovens. With 22 manufacturing and converting facilities in 14 countries, an employee base of approximately 4,600 employees and the broadest range of process technologies in the nonwovens industry, PGI is a global supplier to leading consumer and industrial product manufacturers.
Contact Information
Email:
NormanD@pginw.com
URL:
www.PGIspecialtymaterials.com
Phone:
Dennis Norman, Chief Financial Officer, Tel: (001) 704 697-5186
Company:
PGI