Pickwick Capital Advised Truelove & Maclean on Its Sale to SFS Group AG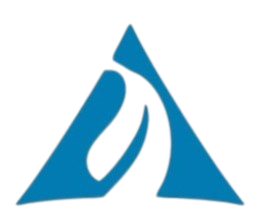 ​White Plains, NY (March 16, 2020) – Pickwick Capital advised Truelove & Maclean, Inc. (or the "Company"), a globally recognized leader in the supply of complex Precision Deep Drawn and Progressive Die stampings, on its sale to SFS Group AG. Terms of the transaction were not disclosed.
​Founded in 1944, Truelove & Maclean is headquartered in Watertown, CT.  With approximately 100 employees, Truelove & Maclean specializes in complex, mission critical deep drawn and stamped components for industry leaders representing a diverse customer base.  The Company will continue to operate in Watertown under the strong stewardship of previous owner and CEO Richard Bouffard and their seasoned management team.
"We continue to see significant growth opportunities for complex Deep Draw applications as they continue to be adopted across several industrial end markets segments," said Rich Bouffard.  "Truelove & Maclean is very excited to partner with the highly motivated SFS Group Team– this merger will greatly benefit Truelove & Maclean's employees, customers, vendors and the local community."
Jens Breu, CEO of SFS Group commented, "This partnership will bring significant growth opportunities as we expand our Deep Drawing capabilities and capacity into North America. We appreciate the role Pickwick Capital played in bringing our companies together."
Len LaPorta, Head of Diversified Industrials & Manufacturing at Pickwick Capital added, "Truelove & Maclean's management team did a fantastic job positioning the company for success in the sector. SFS Group AG is the perfect global growth partner, and I look forward to seeing the company grow and prosper."
Added Rich Bouffard, "The Pickwick team's knowledge of the manufacturing sector and their ability to lead a very competitive sell-side process was a key element to our success."
Truelove & Maclean's general counsel was Hinckley, Allen & Snyder LLP,  and  Tax & Accounting by Kimball, Paris & Gugliotti, PC.
About Pickwick Capital
Pickwick Capital Partners, LLC is an independent, middle market investment banking firm providing strategic merger and acquisition advice, and capital raising and special situations advisory.  Pickwick Capital is headquartered in White Plains, NY, with over 100 associated persons within Investment Banking and Fund Raising.  For more information, visit www.pickwickcapital.com.
About Truelove & Maclean
Truelove & Maclean manufactures complex deep drawn and progressive die components with a complete dedication to quality, repeatability, and manufacturing excellence. T&M is ISO/IATF16949 standard certified using precision manufacturing operations that integrate quality control processes to ensure all components adhere to the most stringent requirements. Stampings produced with high-speed Bruderer presses with capacities up to 75 tons and speeds up to 1500 strokes per minute and Deep drawn parts produced on US Baird or Waterbury Farrel transfer presses with capacities up to 6-inch draw length and 105 tons.  The firm was founded in 1944 by Thomas Truelove and Donald Maclean. The firm grew through the years and celebrated its 75th anniversary in 2019.  Richard Bouffard acquired the firm in 2007 during a Management Buy-Out from H&T.
www.trueloveandmaclean.com
About SFS Group AG
SFS is a leading global provider of mechanical fastening systems and precision components. SFS Group AG operates in the three segments Engineered Components, Fastening Systems and Distribution & Logistics, which reflects the respective business models. In the Engineered Components segment, SFS partners with customers to develop and manufacture customized precision components, fastening solutions and assemblies. The Engineered Components segment has four divisions, Automotive, Electronics, Industrial and Medical. In the Fastening Systems segment, which consists of the Construction and Riveting divisions, SFS develops, assembles, manufactures and markets optimized mechanical fastening systems. In the Distribution & Logistics segment, SFS is a leading provider of fasteners, tools and architectural hardware as well as innovative logistics solutions in Switzerland. SFS Group is a global player with manufacturing sites and distribution companies at more than 100 locations in 26 countries around the world. SFS Group AG 2019 revenues: CHF 1'781.4 Mio with a workforce of about 10,000.