Pinnacle Converting Equipment announces their third generation wet wipes slitter/perforator/rewind system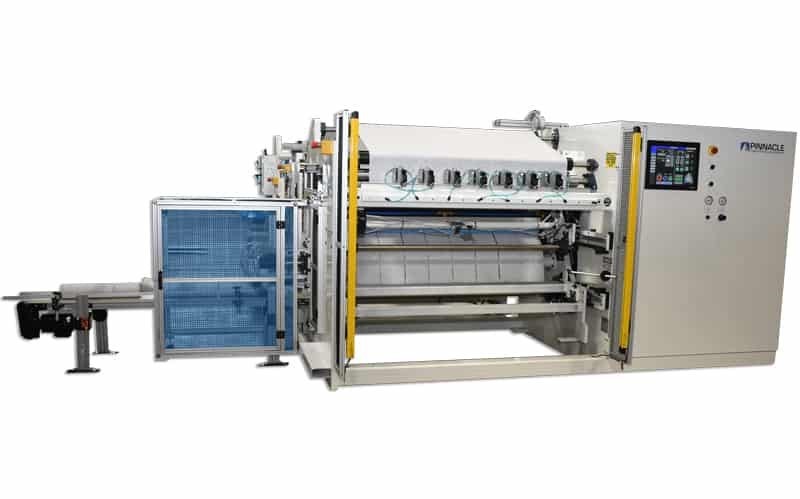 Charlotte, NC, June 10, 2022 – Pinnacle Converting Equipment announces their "Third Generation" Wet Wipes Slitter/Perforator/Rewind System.  This includes an updated Unwind for rolls up to 60" diameter, and a Perforating Module with extended life blade elements.  On this updated machine comes a 4 spindle turret with rewind to a 12" diameter roll configuration boasting speeds up to 700 fpm and incorporates our patent pending ultrasonic roll tabbing methodology.
Contact Pinnacle today to schedule a call to discuss these latest advancements in Converting machine technology.