ProAmpac Demonstrates Sustainable Flexible Packaging at ISSA Show North America 2019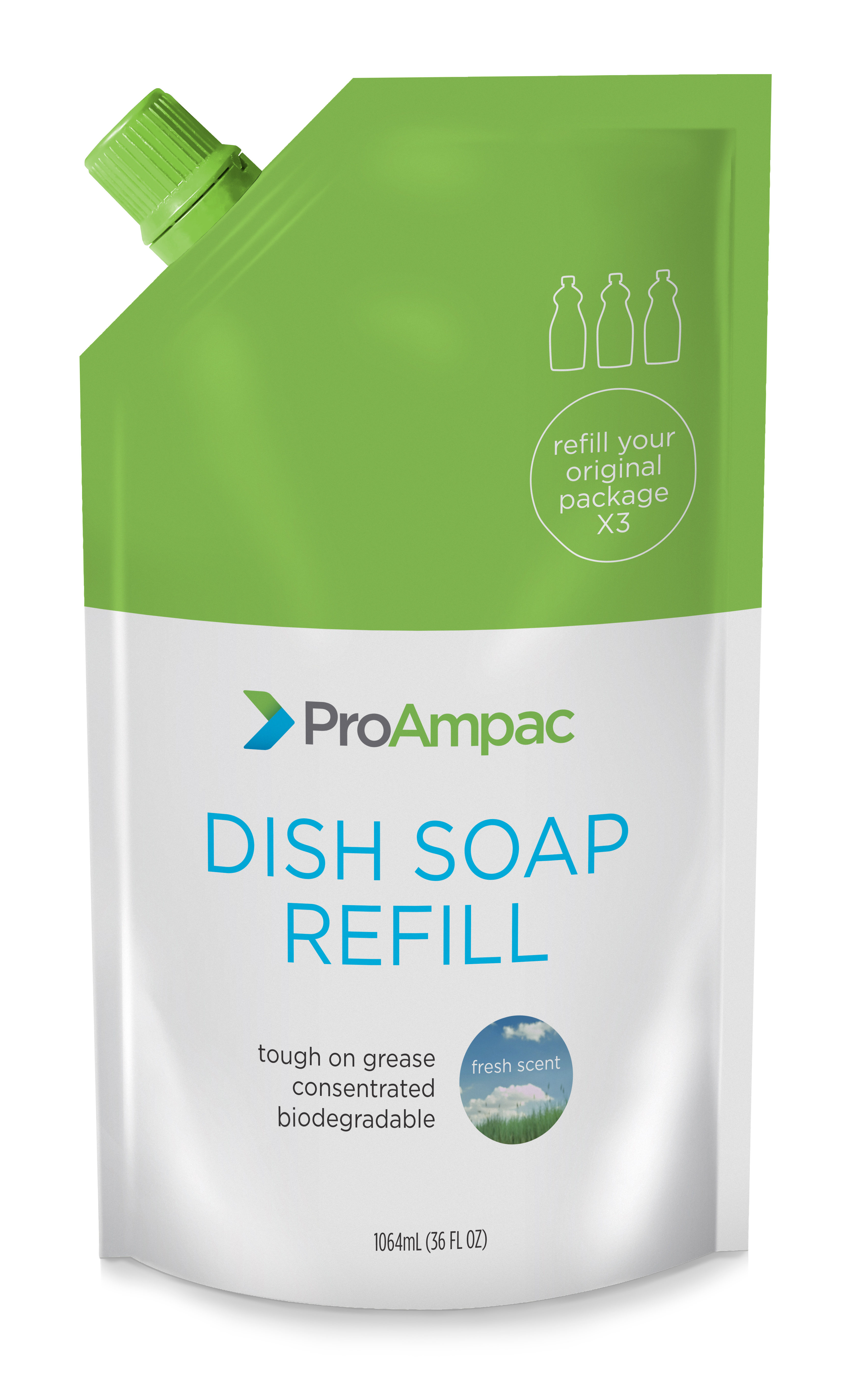 LAS VEGAS  – (Nov. 15, 2019) ProAmpac invites participants attending ISSA Show North America 2019 at the Las Vegas Convention Center, to visit its exhibit at Booth 1239 and learn how their flexible packaging helps brands meet their sustainable packaging goals.
ProAmpac is spotlighting four new product groups under the company's ProActive Sustainability® initiative: (1) recyclable, (2) post-consumer recycled (PCR) packaging, (3) renewable and (4) compostable solutions.
"Brand leaders have committed to make their packaging more sustainable by 2025, and ProAmpac is ready for this challenge. With a company-wide initiative called ProActive Sustainability®, we are delivering greener products and processes," said Adam Grose, Chief Commercial Officer.
Some of the technology ProAmpac is featuring at this year's ISSA Show North America include:
R-1000, a recyclable ready mono polyethylene film designed for HFFS / VFFS roll stock applications or can be supplied in pre-made pouch format and is the most recent introduction in ProAmpac's portfolio of ProActive Sustainability® products.
PRO-POUCH® products are perfectly suited for liquid chemicals and dry detergents up to two liters with options including fitments, closures, custom shapes and custom sizes. Specially designed spouts and closures allow for spill control, convenience, and enhanced consumer experience.
With the ability to package hard-to-hold products including liquid and solid chemicals such as various solvents, bleach, ammonia, alcohol, iodine, betadine, citrus, fragrances, silicones, sodium hypochlorite, chlorhexidine gluconate (CHG), and other challenging ingredients; ProAmpac offers a broad range of film options including adhesive and extrusion laminations.
Offering multiple options for large format bags such as polywoven and PET, ProAmpac can package hard to hold contents of up to 50lbs with various closure options to suit a range of needs.
Child-Resistant Flexible Packaging, ProAmpac's Child-Resistant Reclosable Easy Open (CRREO) solutions are patented engineered designs used worldwide in consumer, agricultural, pharmaceutical and medical applications.
To learn more about ProAmpac's capabilities email Marketing@ProAmpac.com, and visit ProAmpac.com.
About ProAmpac
ProAmpac is a leading global flexible packaging company with a comprehensive product offering. We provide creative packaging solutions, industry-leading customer service and award-winning innovation to a diverse global marketplace. ProAmpac's approach to sustainability – ProActive Sustainability® — provides innovative sustainable flexible packaging products to help our customers achieve their sustainability goals. We are guided in our work by four core values that are the basis for our success: Integrity, Intensity, Innovation, and Involvement. Cincinnati-based ProAmpac is owned by Pritzker Private Capital along with management and co-investors. For more information, visit ProAmpac.com.
About Pritzker Private Capital
Pritzker Private Capital partners with middle-market companies based in North America with leading positions in the manufactured products, services and healthcare sectors. The firm's differentiated, long-duration capital base allows for efficient decision-making, broad flexibility with transaction structure and investment horizon, and alignment with all stakeholders. Pritzker Private Capital builds businesses for the long term and is an ideal partner for entrepreneur and family owned companies. For more information, visit PPCPartners.com.