PROAMPAC SHOWCASES PRO-BARRIER® NONWOVENS AT IDEA 2019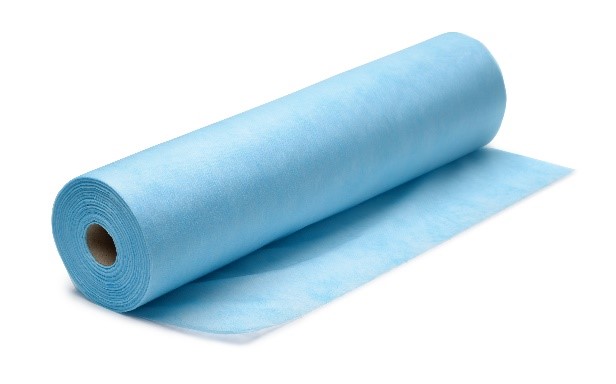 CINCINNATI (Mar. 22, 2019) – ProAmpac, is showcasing its PRO-BARRIER® coated nonwovens at booth #1846 during IDEA19, the triennial event for the nonwovens and engineered fabrics industries, taking place March 25-28 in Miami, Florida at the Miami Beach Convention Center.
"ProAmpac is widely recognized as one of North America's leading flexible packaging suppliers. But our multi-coextrusion lines, so crucial to flexible packaging, are also ideal for coating and laminating nonwovens," said Maria Halford, global vice president of marketing.
"We have been a source for laminated nonwoven products for some of the best-known brands for surgical drapes and gowns in the marketplace and look forward to showcasing our full-line of nonwoven capabilities in Miami she added."
PRO-BARRIER® products are used in healthcare, as well as automotive, home and commercial painting. In healthcare, PRO-BARRIER® products offer exceptional comfort and barrier protection. They are soft and drapable, yet they meet stringent barrier requirements that guard against blood and blood-borne pathogens.
To learn more about PRO-BARRIER® nonwoven products, visit proampac.com/nonwovens/ or contact Marketing@ProAmpac.com
About ProAmpac 
ProAmpac is a leading global flexible packaging company with a comprehensive product offering unparalleled in the industry. We provide creative packaging solutions, industry-leading customer service and award-winning innovation to a diverse global marketplace. We are guided in our work by four core values that are the basis for our success: Integrity, Intensity, Innovation, and Involvement. Cincinnati-based ProAmpac is owned by Pritzker Private Capital along with management and co-investors. For more information, visit ProAmpac.com.
About Pritzker Private Capital
Pritzker Private Capital acquires and operates North America-based middle-market companies with leading positions in the manufactured products, services and healthcare sectors. Led by Tony Pritzker and the former investment and operating professionals of Pritzker Group Private Capital, the firm's differentiated, long-duration capital base allows for efficient decision-making, broad flexibility with transaction structure and investment horizon, and alignment with all stakeholders. Pritzker Private Capital builds businesses for the long-term and is an ideal partner for entrepreneur- and family-owned companies. For more information, visit PPCPartners.com.