Prolamina Completes State-of-the-Art Manufacturing Facility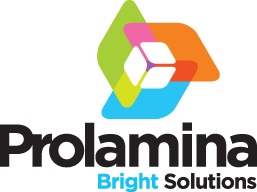 WESTFIELD, MA, September 20, 2013 – Prolamina Corporation ("Prolamina"), a leading North American packaging company focused on providing value-added packaging and services to the food, medical and specialty markets, today announced the completion of their newest manufacturing facility in Neenah, WI.
This mid-west location broadens Prolamina's footprint from their Massachusetts and Quebec facilities with the capability to produce from the most basic to the most technologically advanced multi-layer packaging substrate. Neenah's 250,000-square-foot, state-of-the-art manufacturing facility features assets like: Black Clawson tandem extrusion laminators; leading edge wide web flexographic presses with GPS technology; and high definition printing capabilities. Other assets include: laser scoring; precision slitting and rewinding capability; and tailor-made inventory management programs to ensure clear customer communication.
Designed with an open layout concept, the facility includes a mezzanine offering customers, employees and visitors a panoramic view of the manufacturing floor. LED lighting, and careful window and skylight placement, coupled with room occupancy sensors, support Prolamina's green initiatives.
Greg Tucker, CEO of Prolamina states, "Prolamina built the Neenah facility with the state-of-the-art technology and resources needed to serve as the hub for our food packaging business and to support the dynamic requirements of our customers. Prolamina is excited to invest in the community and our business as we continue to expand our global footprint."
Prolamina's Neenah facility employs 100 people and operates 24 hours a day, seven days a week.
Photo Description
Prolamina's newest facility, located in Neenah, WI
About Prolamina
Prolamina is a full service supplier of technology-driven, innovative, flexible packaging. With multiple HACCP-certified manufacturing facilities in North America, we are dedicated to providing solutions to your specific packaging needs. Visit: www.prolamina.com