Prolamina Expands Pouching Capacity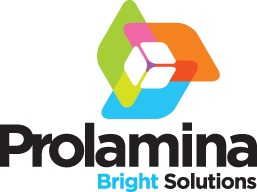 New custom Totani BH80 pouching machine delivers speed and versatility
NEENAH, Wis., Aug. 19, 2014 — Prolamina Corporation, a leading North American packaging company that serves the food, medical and specialty markets, took delivery of their newest piece of manufacturing equipment, a custom-built Totani BH80. Housed in Prolamina's Neenah, Wis. facility, this is Prolamina's second facility to be tooled with Totanis.
Matt Conlin, Vice President of Sales at Prolamina, states, "We capitalized on our experience with our existing Totani machines and partnered with Totani's engineers to design a machine with high speed and versatility that will support our growth initiatives in the pouching market."
In collaboration with Totani, Prolamina designed a pouching machine to support customers' demands for their proprietary product, PRO-POUCH™. A stand-up pouch, PRO-POUCH is custom designed with a W-fold or auxiliary gusset, and is 100% leakproof with pre-welded fitments. These high-performance, premade, stand-up pouches are vertically integrated with print and lamination for a cost-effective turnkey pouching solution that can include custom closures such as zippers.
CEO of Prolamina Greg Tucker states, "We believe the Totani BH80 to have the greatest in-line speed on the market and, coupled with our existing Totani machines, we are well aligned to support the growth of our world-class customers. We've seen tremendous growth in pouching as more and more CPG companies move away from rigid containers. This million dollar capital investment reflects the health of the flexible packaging market."
The new Totani's larger bed size allows for a 4-up format that produces pouches of various sizes and closures. These pouch configurations range from a basic 3-side seal to the traditional stand-up pouch with a zipper feature. Other features may include a punched-out handle for everything from large bag applications to pouches, with different materials being used in the front or back panels. The BH80's upgraded sensors and camera systems closely monitor crucial areas of quality to ensure that each and every pouch is made to spec.
Photo Description
Prolamina's new Totani pouching machine producing PRO-POUCH™, the company's proprietary stand-up pouch product.
About Prolamina
Prolamina is a full-service supplier of technology-driven, innovative, flexible packaging. With multiple manufacturing facilities in North America, we are dedicated to providing solutions to your specific packaging needs. Visit: www.prolamina.com