Prolamina Honored with Gold MassEcon Impact Award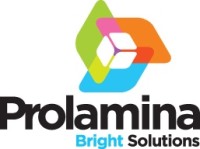 Westfield, MA (November 28, 2016) – Prolamina, a division of ProAmpac and a leading global flexible packaging company, was honored with the Gold MassEcon Impact Award for the western region of Massachusetts. MassEcon, is the state's private sector partner in promoting business growth in Massachusetts.
The Thirteenth Annual Team Massachusetts Economic Impact Awards celebration was held on Tuesday, November 22nd at the Renaissance Boston Waterfront Hotel and recognized 14 companies for their outstanding contributions to the Massachusetts economy. The companies were selected on the basis of job growth, facility expansion, investment, and community involvement since Jan. 1, 2015.
Prolamina received the award, in large part, because of their recent Westfield facility renovation. This project included a 31,000sf facility renovation; replacement of the 200,000+sf roof; improvement of the building's air flow; and additional manufacturing space. Prolamina invested over $4 million in this major renovation and allocated another $2.9 million for future equipment upgrades. Prolamina's Westfield facility has been in operation for over 30 years, and although the building has seen improvements in the past, a refurbishment of this magnitude had never been done. These improvements make Prolamina's Westfield facility a showpiece for ProAmpac and provide a significant aesthetic improvement to the gateway of downtown Westfield.
Accepting the award on behalf of Prolamina was Dave Hopkins, President of Commercial Operations. During his acceptance speech, Dave stated, "We focus on always trying to give our customers what they want: exceptional, consistent quality, superior service, and aggressive innovation. We are here in Massachusetts because of the people – we could not have grown our business without our employees. The work ethic of our employees in Western Mass is second to none. We have virtually no turnover and have often had three generations of family members working side-by-side at our Westfield facility. Our people are what make Prolamina great."
Prolamina's Westfield facility employs over 256 people and operates 24 hours a day, seven days a week.
About Prolamina
Prolamina, a division of ProAmpac, is a full-service supplier of technology-driven, innovative, flexible packaging. With multiple manufacturing facilities in North America, we are dedicated to providing solutions to your specific packaging needs. Visit: www.prolamina.com
About ProAmpac
ProAmpac is steadfast in their unwavering commitment to provide creative packaging solutions, industry-leading customer service and award-winning innovation to a diverse global marketplace. It is a diversified global packaging company with over 2,500 employees and 18 manufacturing centers in North America, Europe and Asia. For more information, visit our website at: www.ProAmpac.com.
About MassEcon
MassEcon, founded in 1993, is a non-profit, non-partisan entity that serves as the state's private sector partner in promoting Massachusetts as the premier choice for business growth.  Its services include the state's only Site Selection Service – including the online ReadyMass 100 portfolio – which helps expanding and relocating companies find a home in the Commonwealth; the Research & Information Service, which provides companies with the information they need to evaluate the Commonwealth as a location to grow; and the Massachusetts Ambassadors, a network of civic and corporate leaders who help market Massachusetts as a place to do business. www.massecon.com.