Prolamina to Showcase Innovations in Cheese Packaging at International Cheese Technology Exposition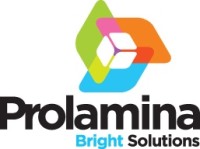 MILWAUKEE, WI (April 12-14, 2016) – Prolamina, a brand division of ProAmapc and a leading global flexible packaging company, will display their full PRO-FLEX line of cheese packaging solutions at next week's International Cheese Technology Exposition (ICTE).
Products that Prolamina will be demonstrating include PRO-FLEX 1000; 2000; and 5000; including high-definition flexographic printing, two-dimensional laser scoring for easy opening, and film designed for high-speed filling. PRO-FLEX films are explicitly designed to address dairy processors demanding applications for chuck, diced, sliced, institutional and retail shredded cheese and meet the requirements of cheese processors for package durability and line speed performance. Also, Prolamina will have samples of their complete capabilities on display including PRO-POUCH®, PRO-PEEL®, PRO-SEAL®; PRO-TEAR® and other PRO product lines.
Prolamina, coupled with the other brand divisions of ProAmpac, provides unrivaled manufacturing scale and expertise, creative packaging solutions, industry-leading customer commitment and award-winning innovation for the cheese and dairy markets. Please visit Prolamina's display at ICTE, booth number 527, to speak with a representative. To learn more about Prolamina's PRO-FLEX film you can visit http://www.prolamina.com/products/cheese-packaging/.
About Prolamina
Prolamina, a brand division of ProAmpac, is a full-service supplier of technology-driven, innovative, flexible packaging. With multiple manufacturing facilities in North America, we are dedicated to providing solutions to your specific packaging needs. Visit: www.prolamina.com
#  #  #