Proton Products Inc. Announces Industry 4.0 Compliance for the Nonwovens Industries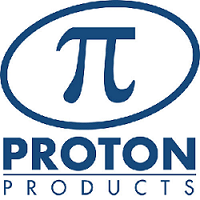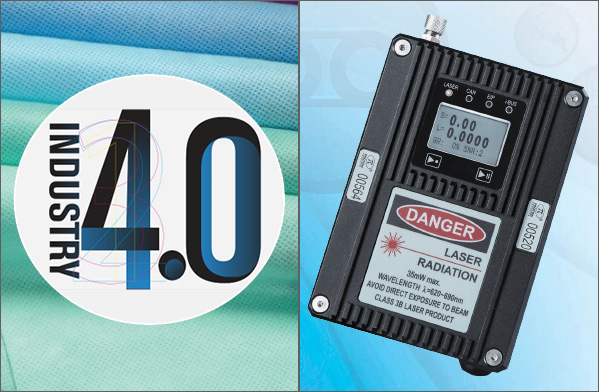 July 6, 2018 – Laguna Beach, CA – Proton Products Inc., the global leader for non-contact laser Doppler speed & length measurement, announces Industry 4.0 compliance with its broad suite of intelligent products, communications protocols and flexible automation capability. Proton Products fast, accurate measurements with their embedded industry-standard communications and smart technologies form the fundamental building blocks for the successful implementation of Industry 4.0.
Proton Products Industry 4.0 compliance is based on the following three technology megatrend drivers:
Connectivity: Proton Products were among the 'first movers' to provide smart field instruments with their InteliSENS product lines using embedded Ethernet TCP/IP, RS232 and CANbus communications. Subsequently Ethernet I/P, DeviceNet, ProfiBus, ProfiNet, Bluetooth and WiFi have been added, allowing these to be networked with PLC, DCS and other compliant platforms. Also, operators can view InteliSENS data on tablet devices in real time, while collaborating with supervisors and technicians. Plantwide connectivity has helped place Proton Products ahead of the field as information carriers by allowing its customers to bridge their digital and physical assets.
Intelligence: The Proton Products InteliSENS family supports intelligent decision-making for the nonwovens industries. The InteliSENS mini Series of non-contact laser Doppler speed & length sensors have the fastest measurement performance and the highest resolution available on the market. They are designed for outstanding results with a measurement update rate of 200kHz, a repeatability of ±0.02% and product acceleration rates of over 1000m/s2. These intelligent sensors provide large, transparent, reliable data sources for high-value process modelling, advanced controls and information analysis.
Flexible Automation: As Industry 4.0 develops, Proton Products have continued to collect, share and analyze information with its customers to help build their 'digital environment'. Proton Products advances in integration and intelligence represents a flexible automation 'value chain' for industrial processes. InteliSENS digital concepts and integrated solutions now provide a modular approach to this value chain that supports the 'smart factory' concept with physical measurements, connectivity and intelligence to minimize production costs and maximize output.
For more information about PROTON Products visit: www.protonproducts.com