PROTON PRODUCTS InteliSENS mini Series: Hi-Spec, Non-Contact Speed & Length Measurement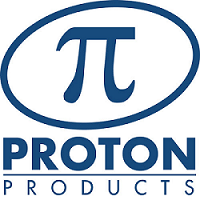 December 7th 2017 – PROTON PRODUCTS, the global leader for non-contact laser Doppler speed and length sensors, sets new standards for hi-spec measurement performance. PROTON PRODUCT's InteliSENS mini Series non-contact laser Doppler speed and length sensors deliver the highest product performance currently available, based on technical specifications, design, intelligence and process interfacing. The InteliSENS mini Series combine the best of the best, avoiding compromises or trade-offs for any given application. PROTON's intelligent laser Doppler non-contact speed and length sensor replaces contacting encoders that encounter slippage, wear and marking. This highly-accurate speed and length measurement helps prevent product give-away or short-length delivery, which translates into considerable financial benefits across a wide range of applications.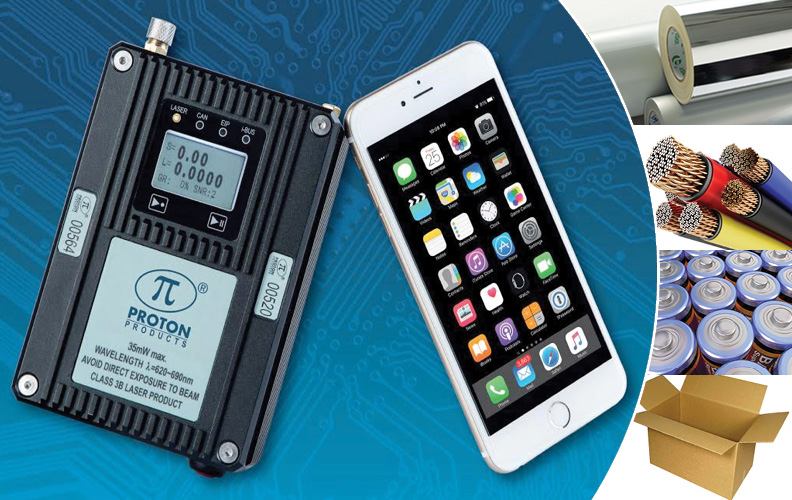 The InteliSENS SL and SLR mini Series provide both unidirectional and bidirectional speed measurement up to 5000m/min with the latter being able to measure from a standstill. With a measurement repeatability of ±0.02% and an accuracy of better than ±0.05%, it assures correct final product length delivery to the customer. This contrasts with contacting encoders are often no better that ±2.0% accurate due to slippage, contact wheel dirt accumulation and electronic drift.
In situations where the product acceleration exceeds 1000m/min, the InteliSENS mini's measurement update rate of 200kHz makes it the fastest on the market, capable of delivering accurate, high-resolution measurement under rapidly changing process conditions.
The InteliSENS mini's embedded communications library is without equal. Standard protocols include RS232, Ethernet TCP/IP and CANbus with PROFINET, PROFIBUS, DeviceNet, Ethernet /IP and WIFI as options. This capability produces straightforward communications to instrumentation platforms with the ability to deliver large volumes of data for maintenance diagnostics, plus process analysis, reporting and archiving on plantwide information platforms.
The InteliSENS mini Series form factor is 140mmL x 105mmW and 50mmH, weighing just 1.1kg. This makes it the most compact, lightest speed and length sensor currently available, one that can be easily installed in tight process locations. It also includes a unique integrated display for immediate on-line visual reference.
A comprehensive range of integrated process interfaces are available for measurement and control purposes. Three programmable 24Vdc digital inputs are available for length, speed, direction and pause functions. Two programmable 30Vdc, 100mA (max) digital outputs can be configured for measurement and preset length outputs (to a downstream cutter for example) with opto-isolated relays. Two pulse outputs are available, plus a freely programmable quadrature output with a pulse rate up to 100mHz. There are also laser safety inputs and shutter status outputs (30Vdc/100mA max) to opto-isolated relays for alarming purposes.
This state-of the art InteliSENS mini Series provides the complete high-spec. solution for non-contact laser Doppler speed and length measurement. Its solid-state design ensures high-reliability without calibration drift and significantly reduced maintenance compared to contacting encoders. The comprehensive specifications, high-reliability and competitive price point combine together to make the InteliSENS mini-series a market leader, validated by thousands that are in continuous operation on many applications worldwide.
For more information about PROTON Products visit:
http://www.protonproducts.com/products/sl-series/sl-mini-series/