Scott Ayers, Vice President of Marketing and Sales, retires from Beckmann Converting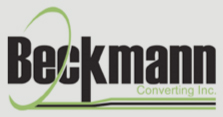 Amsterdam, NY, August 2019– Scott Ayers, Vice President of Marketing and Sales, at Beckmann Converting, Inc. has announced his retirement effective August 23, 2019 after 20 years with the company.
"We greatly appreciate Scott's outstanding contributions, and wish him well in his retirement," states Klaus Beckmann, President of Beckmann Converting. "He has been passionate about our customers and our business."
Ray Piascik is joining the company as Director of Marketing and Sales. His diverse industry experience includes professional photographic paper (Eastman Kodak Company), industrial composites, and nanotechnology markets. Most recently Ray was Vice President, Marketing and Sales at Temper Companies in Fonda, NY. He brings a track record of driving value creation for customers and their stakeholders.
Beckmann Converting, Inc. is a world leader in the application of bonding technologies to convert continuous wide web, roll-to-roll, technical textiles into multi-layer composites with the use of Ultrasonic and Gravure Hot Melt Adhesive bonding technologies. Our multi-layer capabilities allow for the bonding of materials into high-performing new products and new uses that were often considered to have been previously impossible to manufacture.
For additional information, please contact Peter Piusz at 518-842-0073 ext. 646.