Speakers Announced for AATCC's Natural Dyes for Textiles!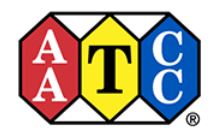 RESEARCH TRIANGLE PARK, N.C., USA, April 14, 2021—Early registration is now open for Natural Dyes for Textiles on May 19-20, 2021! This two-day virtual event will be hosted by experts and leaders of the natural dye community. Discussions will explore market intel, dyestuff innovation, quality management, transparency, product development, and more!
Presenters include:
Krystle Moody Wood, Materevolve
Jimmy Rowe, Cotton Inc.
Ajoy Sarkar, Fashion Institute of Technology
Steve Richardson, Archroma
Alexandra (Alli) LaPierre, Patagonia
Kathy Hattori, Botanical Colors
Lydia Wendt, California Cloth Foundry
Sarah Bellos, Stony Creek
Lilah Horwitz, Eileen Fisher
Read more about the presenters here: www.aatcc.org/nat-dyes/
Visit www.aatcc.org/aatcc-events/natural-dyes-2/ to learn more about this virtual event and register.
Reduced early registration rates expire May 7, 2021.
AATCC Members can log in to the Member Portal on www.aatcc.org to register at the member-discounted rate.
About AATCC: Founded as the American Association of Textile Chemists and Colorists (AATCC), the Association continues to evolve to meet the needs of those in the ever-changing textile, apparel, and materials industries. AATCC has served textile professionals since 1921. Today, the Association provides test method development, quality control materials, education, and professional networking for a global audience.
# # #