Techmer PM Hosts TechmerVision Open House Demonstration

Company Unveils New Design Software Tool that Translates Inspiration into Desired Color
CLINTON, Tenn., February 9, 2016 – Techmer PM (Twitter: @techmerpm) The event will take place March 9 between 9 a.m. and 5 p.m. at Rockefeller Plaza, hosted by Shashi Caan, Co-Founder of SC Collective, a US | UK -based architecture and design firm. Ms. Caan also serves as design and innovation lead for Techmer PM. The demonstration will be an opportunity for attendees to explore TechmerVision, as well as connect with Techmer PM team members and designers from various disciplines.
Ms. Caan noted, "Created for designers to bring design ideas from conception to actualization, TechmerVision enables designers to interpret their inspiration. The tool relies on Techmer PM's proprietary color algorithm to optimize design possibilities that highlight light, form and function."
TechmerVision also will be featured at Techmer PM's SHYFT Design + Innovation event on March 21, followed by another demonstration at Fibertech 2016, which commences March 22.
"TechmerVision will bring significant value to the design community through a powerful system that bridges the gap between ideas and practical reference points to assist our customers' journey from inspiration to practical application in the design process," said David Turner, Techmer PM's vice president.
For more information about TechmerVision, or to indicate interest in attending the open house demonstration, please email techmervision@techmerpm.com.
###
About Techmer PM Techmer PM is a leading materials design company that works in close partnership with plastics processors, OEMs, and designers to solve some of their most difficult business, manufacturing, and sustainability challenges. The company's solutions modify the aesthetics as well as extend and maintain the physical properties of plastic products. The company provides solutions to customers via its Techmer PM and Techmer ES brands through sustained collaboration and by leveraging its leading-edge technology. Techmer PM was recognized by Plastics News on its "Best Places to Work 2014" list. Learn more by visiting techmerpm.com.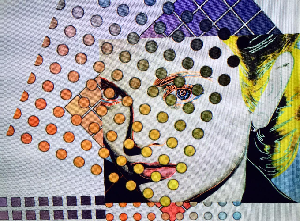 TechmerVision Translates Inspiration into Color for Application and for Design Development Purposes