Tethis Inc. Names Robin Weitkamp Chief Executive Officer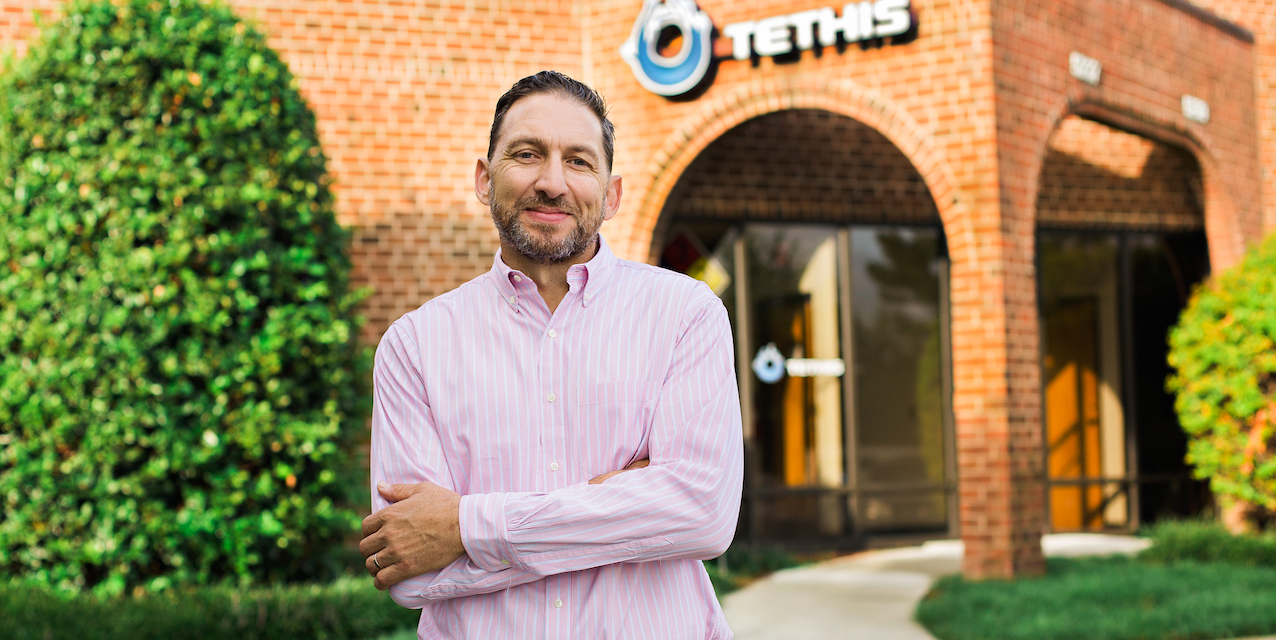 Company Accelerates Efforts to Market Diaper Technology While Capitalizing on New Discoveries
RALEIGH, N.C., Aug. 1, 2018 /PRNewswire/ — Tethis Inc., a leading biomaterials company, today announced it has appointed longtime chemicals and materials executive Robin Weitkamp as Chief Executive Officer. Weitkamp will be based in the Raleigh, North Carolina area.
Weitkamp joins Tethis from Elevance Renewable Sciences, a privately funded renewable chemicals company, where he served as Chief Operating Officer. There he led all manufacturing, supply chain, regulatory, HSE, engineering, licensing and commercial oversight for the global chemical company. Prior to Elevance, he oversaw the Collaborations Division at Symyx Technologies, and before that, held various commercial leadership roles within BP and Albemarle.
Tethis manufactures biodegradable polymers, alternatives to plastics that are derived from corn starch rather than petrochemicals. The company's current focus is on manufacturing polymers with super absorbent qualities, the primary market for which will be baby diapers. Tethis secured $17.6 million in funding earlier this year to scale operations and open a manufacturing facility in Zebulon.
In the course of bringing this technology to market, Tethis discovered and patented several other applications for its underlying technology, some of which are already in use in products. The business has founded a sister company under the leadership of Tethis founder, entrepreneur Scott Bolin, to manage this portfolio, capitalize on these discoveries and bring them to market. Bolin will remain a member of the Tethis Board of Directors.
"We are thrilled to be expanding our team with the addition of Robin," said Chris Evans, Executive Chairman of Tethis.
"Having spent the first half of his career in large, publicly traded chemical companies, Robin understands well the chemicals landscape and the potential customer base for this technology. Further, his recent experience scaling emerging growth materials businesses makes him an excellent fit to be joining our company at this stage in its development."
Of Bolin, Evans continued, "Nobody is better at identifying early stage opportunities in chemicals technology than Scott. We are excited by the breakthroughs his team continues to have, and we look forward to more announcements about this work in short order."
"I see immense opportunities in the Tethis product," commented Robin Weitkamp. "Providing consumers with improved, biodegradable diaper technology excites me a great deal, not least because, as a father of four, I understand firsthand the incredible potential for this innovation to bring a major change to consumers worldwide."
"In addition, my wife Kimberly and I are very excited to call Raleigh our new home. I have been impressed by the amount of local support for Tethis, a company whose story began with innovation at NC State, and is supported by local funding from the likes of the Wolfpack Investor Network and the Carolina Angel Network."
"I am honored to be helping take the company to the next level with plans that will continue to benefit the Triangle area."
About Tethis
The world is on the verge of a biochemical revolution. By 2050, 50% of the multi-trillion dollar chemicals market will be biochemicals. Made from renewable materials (as opposed to petroleum), biochemicals can biodegrade and may replace plastics in an array of consumer products. Tethis has a patented platform for the creation of these high-value chemicals using a manufacturing process that is high throughput and low cost. Tethis continues to innovate, discover, advance, and patent new ways to transform plant-derived feedstocks into performance polymers for use in a range of applications and industries. For more information, visit www.tethis.com.