Textile Industry Overcomes Adversity to Support Students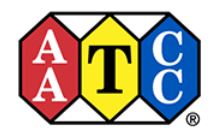 RTP, NC, November 11, 2021 – In spite of the economic challenges brought on by the current pandemic, the textile industry continues to invest in its future by supporting students through the AATCC Foundation. In 2021, AATCC Foundation provided scholarships, fellowships, and grants to more than 50 students in various textile-related fields. Thank you to everyone who contributed!
Those who donated US$1,000 or more during the 2019-2021 100 for 100 campaign are listed below. A more complete list of donors is posted at https://aatcc.org/foundation/#donors. The 100 for 100 campaign aims to fully endow $100,000 in scholarships in honor of AATCC's 100th anniversary in 2021.
There is still time to be part of the 100 for 100 campaign and to make your tax-deductible gift for 2021. Visit www.aatcc.org/foundation or contact Diana Wyman (diana@aatcc.org; +1.919.549.3532).
AATCC Foundation 100 for 100 Scholarship Campaign
2019-2021
Leaders ($10,000+)
Charles E Gavin
G & M Osborne Foundation
Piedmont Section
Charles H Stone (Will)
Spoonflower Inc
Patrons ($5,000+)
Robert C Cutler
Jack & Marsha Daniels
Delaware Valley Section
Christina Cole (Woodruff Scholarship)
Peter & Helen Hauser
Warren & Kathy Perkins
Benefactors ($2,500+)
Martin J Bide
Joe D Cunning
Brian & Julie Francois
Perry & Pat Grady
Peter & Helen Hauser
Sandra L Johnson
Nonwovens Institute
Pulcra Chemicals LLC
Friends ($1,000+)
John A Darsey
Kanti Jasani
Roberta Tremain
Michael Tyndall
Diana Wyman
About AATCC Foundation: The AATCC Foundation Inc was founded in May 1997 to further the charitable mission of AATCC. The foundation is organized and operated exclusively for charitable purposes and is classified by the US Internal Revenue Service as a 501(c)(3) organization.