Thinking sustainability further: Sandler to focus on holistic material concepts at INDEX™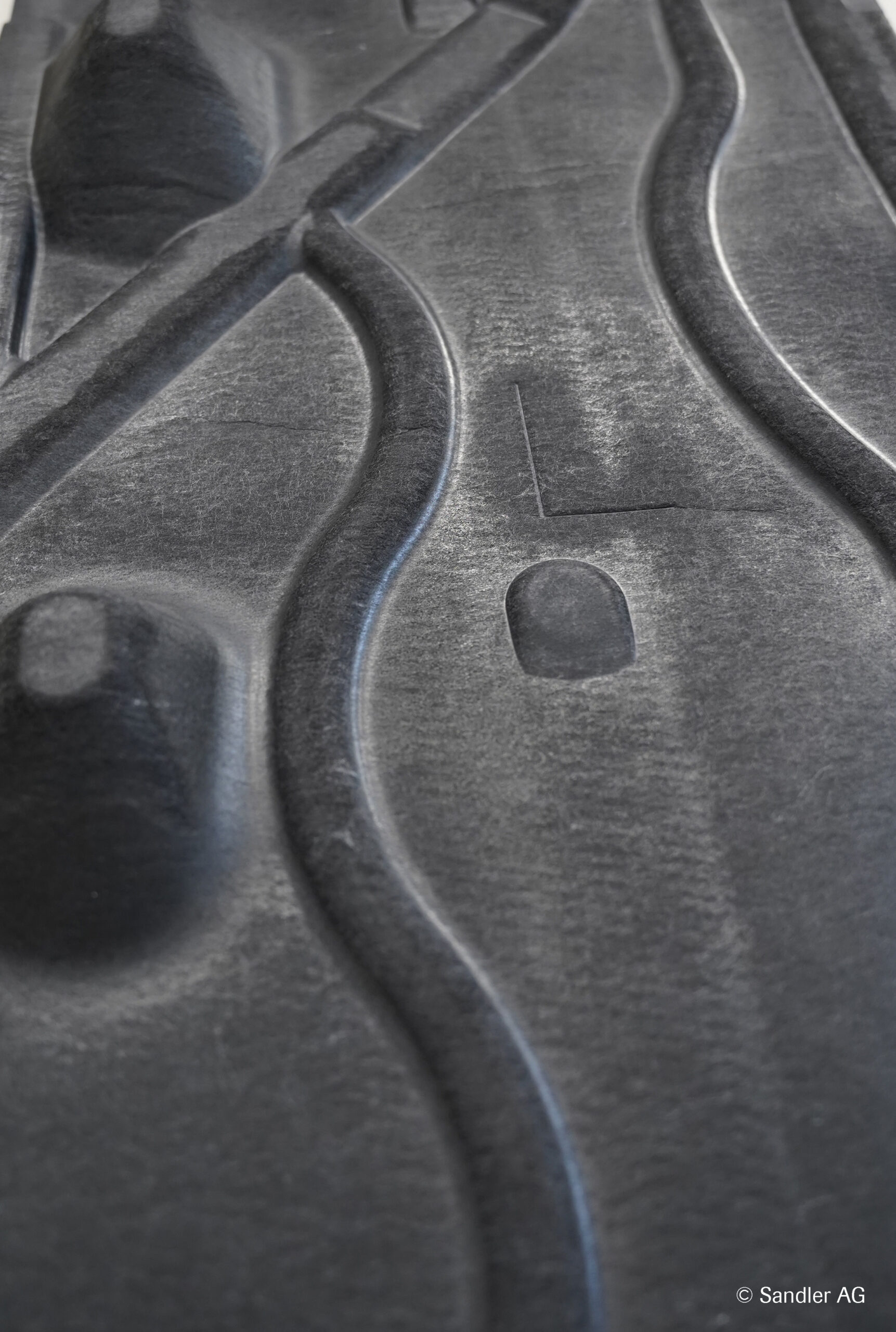 Nonwovens manufacturer Sandler will present innovations and initiatives to implement performance and sustainability throughout the product life cycle and beyond.
Schwarzenbach/Saale, Germany, February 24, 2023 – At this year's Index™, Sandler will showcase high-performance quality nonwovens, that pave the way for environmentally friendly product solutions – optimized from raw material selection to recycling.
For the hygiene industry, nonwovens for fluid transport (ADL) as well as backsheets set standards, made from 100% raw materials from renewable sources. In wipes applications, nonwovens made up to 100% from natural fibers offer new alternatives for single-use products in cleaning and personal care. In this segment, Sandler also utilizes its expertise of different production technologies: Latest developments for wipes show the way towards climate neutrality through the use of more energy efficient manufacturing processes. With the established Sandler standard of quality, these substrates combine a soft touch and optimized cleaning owing to an enlarged surface. Owing to the special production process an increased choice of alternative raw materials can be used – including 100% based on renewable sources. In addition, the use of this specific process allows for an up to 70% reduction of CO2 compared to established production processes for wipes substrates.
Together with customers and partners along the supply chain Sandler continues to expand its initiatives for sustainable product solutions, Sandler is also testing ways of recycling and reusing trims or faulty material in the production of its technical nonwovens. Thus keeping resources in a closed cycle, Sandler is implementing the concept of circular economy and reducing the carbon footprint of its products.
Sandler also offers a sustainable solution for the automotive industry: Fast Forward Fabric – the symbiosis of maximum performance and resource conservation.
These textile materials are the base material for a variety of self-supporting moulded parts in interior and exterior applications. Made from 100% polyester with up to 80% post-consumer recycled fibers these nonwovens reduce the use of virgin resources while being fully recyclable themselves at the end of their service life. In this way, Fast Forward Fabric creates closed material cycles and fulfills the most demanding sustainability requirements. The nonwovens support the implementation of specific design concepts in in all types of vehicles. Processing results in highly stable moulded parts, realizing even complex component geometries. At the same time, the materials feature a significantly lower weight compared to standard materials, high temperature stability and resistance to all common engine compartment fluids Their open-pore structure combines noise dampening and thermal management. Specific material configurations enable optimized vehicle acoustics – inside the passenger compartment as well as towards the surroundings. Through targeted processing, specific surface structures can be generated, making the nonwovens a design component in the vehicle as well.
Visit Sandler at INDEX™ 2023 and and share our ideas for our common future. Out team from Sales and Product Development is looking forward to welcoming you at booth 1530.