Transfix and TriumphPay Partner to Offer Freight Carriers an Enhanced Payment Experience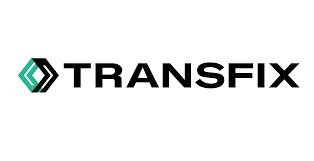 TriumphPay's payment process will provide the quickest industry-leading solution to get Transfix carriers visibility on their pay 
NEW YORK, NEW YORK, June 30, 2021 Transfix, a leading transportation solutions provider, today announced a new partnership with TriumphPay, a forward-thinking carrier payment platform. The partnership will enable Transfix to enhance the payment process for freight carriers by allowing them to post-load payments in an easier, faster, and more manageable way.
"At Transfix, we are constantly innovating to meet our customers' needs," said Christian Lee, CFO, Transfix. "By collaborating with TriumphPay, Transfix customers will have more options when it comes to getting paid on-the-go as well as having the ease of using one centralized online dashboard to manage their payments."
The new partnership allows carriers to streamline existing processes and eliminate accounting friction, and gives them the ability to view the status of their payments 24/7, without making a call. Additionally, carriers can manage and submit invoices online and upload paperwork for both factors and brokers to a connected dashboard.
"We are delighted to be partnering with Transfix to enhance carriers' payment needs," said Jordan Graft, Executive Vice President, TriumphPay. "By working closely with the Transfix team, we're now offering carriers a hassle-free way to receive instant payment status updates at their fingertips."
Together, Transfix and TriumphPay are working to create solutions that modernize the freight business, alleviating stress points for carriers on-the-go. To learn more, visit www.transfix.io.