Transfix Expands Leadership Team with Seasoned Industry Hires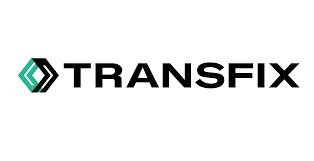 — Guy Byars, Senior Vice President of Carrier Growth, brings 20 years of freight experience both in asset and brokerage operations and sales —
— Jennifer Mosso, Vice President of Shipper Growth, joins Transfix after spending 15+ years leading teams at industry leading logistics companies —
NEW YORK, Dec. 2, 2021 — Transfix Inc. ("Transfix"), a leading, next-generation digital freight platform, today announced the addition of Guy Byars as Senior Vice President of Carrier Growth, and Jennifer Mosso as Vice President of Shipper Growth.
Byars brings two decades of freight experience, previously having built a $100MM+ brokerage division for Echo and Jones, and leading Schneider National and C.A.T. Global Inc. to scale and grow their technological footprints. "Twenty years ago the industry was slow to change and adopt technology; over a decade ago electronic logs effected a sea change in how logistics entwines with technology. Today, Transfix stands apart with its focus on bridging customer value via carrier and driver-focused optimizations," explained Byars. "I eagerly anticipate exploring how our broad brokerage experience will align with the brilliant team at Transfix as we simplify adaptation for our partner carriers and customers."
Mosso adds deep experience in brokerage operations, supply chain optimization, solution design, customer growth, team building, and commercial leadership. "Transfix's commitment to transparency and relationships, alongside its focus on technology and automation, is what sets us apart from competitors in the industry," said Mosso. "I'm thrilled to be joining a dynamic team, and look forward to creating actionable solutions and services that add significant value to customers' supply chains."
"We're at an incredible moment in our company's history, primed for continued growth and scale in an industry ripe for our tech and service solutions," said Lily Shen, CEO and President of Transfix. "The knowledge and relationships that Guy and Jennifer bring to the table, combined with their passion for infusing technology into the industry, positions us to double down on customer experience and help our partners thrive, no matter the market conditions."
Most recently, Byars served as VP of Jones Logistics, prior to that, VP of C.A.T. Global Inc., and held various management roles at Echo Global Logistics and Schneider National. He earned a Bachelor of Business Administration degree from Kansas State University.
Mosso previously served as VP of Enterprise Sales & Services, and VP of Enterprise Business Development at BNSF Logistics. Prior to that, she held the title of Director of Strategic Sales at C.H. Robinson, and various other leadership roles at the company. She earned a Bachelor of Business Administration degree from the University of Oklahoma.
Transfix's digital freight platform – powered by its proprietary technology, AI, and automation and underpinned with world-class operations – is transforming the traditional and digital freight sector, bringing together the world's best shippers and carriers, and delivering a transparent, trusted, and sustainable freight ecosystem. Transfix works with some of the largest Fortune 500 companies as well as mid- and small sized shippers, and has built a strong carrier community across the U.S.
As announced on September 21, 2021, Transfix has entered into a definitive business combination agreement with G Squared Ascend I Inc. (NYSE: GSQD), a special purpose acquisition company sponsored by affiliates of G Squared, that is expected to result in Transfix becoming a publicly listed company. Completion of the business combination is subject to customary closing conditions.
About Transfix
Transfix is a market-leading, next-generation freight platform transforming the traditional and digital freight sector while bringing transparency, trust, and sustainability to the transportation ecosystem. The company combines deep industry expertise and a world-class class carrier network with advanced technology. The result? Competitive pricing, superior service and reliability, and an intelligent platform designed to optimize the supply chain from start to finish. Today, some of the world's most recognized brands rely on Transfix's trusted carrier network. Transfix was named one of Forbes' "Next Billion-Dollar Startups" and is headquartered in the heart of New York City. For more information, visit www.transfix.io.
About G Squared
G Squared is a global venture capital firm that partners with dynamic companies throughout their life cycles as a complete capital solutions provider, working to create value for companies, investors, employees, and other stakeholders. The firm focuses on investments in growth-stage technology companies and has invested in over 100 portfolio companies since it was founded in 2011. The firm's affiliate, G Squared Ascend, offers transformative private companies a path to public markets via SPAC. For more information on G Squared and its portfolio, visit: www.gsquared.com. For more information on G Squared Ascend, visit: www.gsquaredascend.com.