Tufco Technologies Earns Gold Award From Flexographic Technical Association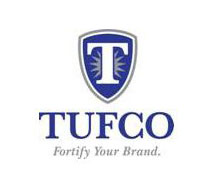 Tufco Technologies Inc.
3161 S. Ridge Rd.
Green Bay, WI 54305-3500
920-336-0054
May 9, 2013
Tufco Technologies Earns Gold Award From Flexographic Technical Association
GREEN BAY, Wis. – Tufco Technologies Inc. earned a Gold Award for Excellence in Flexographic Printing at the Flexographic Technical Association's 54th Annual Forum in San Diego.
Tufco's award came in the Wide Web category, capturing honors for its My Little Pony Tablecover entry in the Process-Uncoated division.
Tufco's ability to create cost-effective solutions for its customers makes it one of the leading flexographic printers in Wisconsin. The company leverages the high-speed capabilities of its two W & H wide-web, eight-color presses to supplement in-house prepress management and shorten project times.
Tufco employs approximately 350 associates at its corporate offices and plant operations in Green Bay, Wis., and another 100 at its plant in Newton, N.C.
Contact: John Michaud
Vice President, Sales and Marketing
Tufco Technologies, Inc.
P. O. Box 23500
Green Bay, WI 54305-3500
(920) 336-0054
(920) 336-9041 (Fax)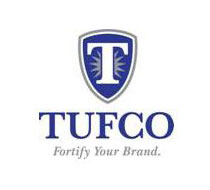 Contact Information
Email:
John.Michaud@Tufco.com
URL:
http://www.tufco.com
Phone:
(920) 336-0054
Company:
Tufco Technologies, Inc.