VDMA: Next stop Techtextil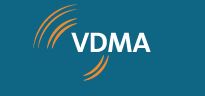 Frankfurt, 2 May 2022 – In the run-up to Techtextil, taking place end of June in Frankfurt, nine exhibiting VDMA member companies presented their highlights for the technical textiles market at a virtual VDMA kick-off event themed "Sustainable technologies for technical textiles". A series of VDMA technology Webtalks are planned up to the fair as well Spotlight Talks during the show.
Dr. Janpeter Horn, Chairman of the VDMA Textile Machinery Association and Managing Director of August Herzog Maschinenfabrik stated in his introduction: "This year's Techtextil is the first important exhibition and get-together for the textile industry in Europe since 2019. For the first time, VDMA will be present with a group stand in hall 12. Altogether, more than 40 VDMA member companies will exhibit in Frankfurt, underlining the importance of the fair".
The order of the company statements was along the textile chain:
André Wissenberg, Oerlikon Polymer Processing Solutions Division explained:
"Oerlikon in hall 12.0, booth C60, offers improved performance with sustainable solutions for manifold applications within the technical textiles markets: 2-end is antique, 4-end is old-school, 8-end was yesterday … and 16-end is Oerlikon! It's now! It's new! That's modern production of high tenacity PET yarns today. With highest efficiency and best quality, production figures such as >98 % full bobbin rate as well as up to 72 hours without a single break and up to 8.5 cN/dtex @1100f192 in AA-quality." Wissenberg continued: "Oerlikon invites you to ride through modern production technology for high tenacity Polyester and Polyamide yarns with their innovative technology solutions. Furthermore, the company will show its latest meltblown technology called "hycuTec". The hydro-charging solution can reduce the pressure loss in typical FFP2 filter media to less than a quarter. Even filtration efficiencies of more than 99.99% are easily achieved in typical filter media of 35 g/m² at 35 Pa. Tests at pilot customers manufacturing FFP2 face masks have confirmed quality increases due to the improved filtration with a simultaneous reduction in material usage of 30%. For end users, the consequence is noticeably improved comfort resulting from significantly reduced breathing resistance."
José Canga Rodriguez, Dienes Apparatebau said: "The development of innovative and sustainable technical textiles demands an efficient systematic and, in part, self-optimising experimental working system. With MultiMode®, we offer maximum process flexibility. DIENES plants consist of intelligent modules that can be easily exchanged and rearranged. We support our customers in their work from the first laboratory tests to the modular construction of their production lines."
Dennis Behnken, Herzog stated: "For us at Herzog sustainability is not only a word. We live it. For already ten years we have been obtaining eco-friendly energy through the solar panels installed on our roof. With a long-living machine design and energy-efficient motors we supply our customers with sustainable braiding machines. Even recycled yarns can be processed without compromising machine speed or product quality. At the Techtextil we show our second to none core-cover braiding technology, completed with a new heat-setting device."
"The smart way to ensure more sustainability and greater transparency is to look directly into the machine with the drive as a sensor. This, coupled with the domain expertise to draw the right conclusions from the data obtained, leads to less waste, higher machine availability and improved processes", said Falk Vespermann, Lenze.
Christine Wolters explained what visitors to Techtextil can expect from Karl Mayer:
"At Techtextil 2022 the Karl Mayer Group will present technological solutions for integrated and optimized processes that reduce resource consumption, energy use and waste within the textile value chain. Examples include the application of 3D-printed reinforcement structures on textiles and the incorporation of electronics for the production of wearables directly on warp knitting machines. In addition, sustainable alternatives for conventional textile products will be shown, including 4D-KNIT – a clothing solution for less microplastic pollution – and composites made from the renewable raw material flax."
Andreas Mondry, Ontec Automation, summarised his presentation as follows: "For 25 years, Ontec has been offering to the textile industry sustainable and state-of-the art solutions in the field of: coating/winding/automated creel feeding/laid scrim production, robotic & automation, IoT – SPSCOMM, a universal interface for smart production in view of Industry 4.0. Ontec stands for: People driven innovation – our success are our people."
"Lindauer Dornier weaving machines cover the entire spectrum of fabric production from very fine to very coarse fabrics. Because no matter whether water, air, blood or gases are to be filtered: The demand for high-quality filter fabrics is growing worldwide. Among other things, this is due to stricter environmental and sustainability requirements, which demand ever more comprehensive performance parameters. In order to continuously improve the tightness and quality of filter fabrics, we are further developing our machines in close cooperation with our customers," said Wolfgang Schöffl of Lindauer Dornier.
Dr. Wesley Clements, Baldwin Technology, explained how to eliminate chemical waste and reduce energy consumption in textile finishing: "Traditional textile finishing, by padding, is a wasteful, antiquated process. High pick-ups drive high energy consumption and frequent foulard changes generate a lot of avoidable chemical waste. There is a revolution. There is a solution. Brands and mills are starting to see the light with the help of Baldwin's non-contact precision spray systems. These systems increase product quality, improve mill profitability, deliver quantifiable sustainability benefits, and moreover provide traceability via OPC connectivity to the mill ERP system."
Matthias Wulbeck, Mahlo said: "Against the backdrop of current events in Europe and the extreme rise in energy prices, online quality control in production processes in nonwovens and textile production is more important than ever before" and his colleague Stephan Kehry added: "Faulty productions, be it for example due to too large or too small an application quantity during coating, have an even greater impact and cause sensitive losses for the manufacturer. For more than 75 years, Mahlo has been supplying optimum solutions for quality control and energy saving, which is reflected in very short payback times and corresponding profit optimisation."
Virtual trip before and during Techtextil
Boris Abadjieff, VDMA Textile Machinery, introduced virtual offerings around Techtexil:
A series of the established "Textile Machinery Webtalks" via the newsroom IndustryArena (https://en.industryarena.com/vdma-textile-machinery) will focus on Techtextil in the run-up to the fair. During the fair, VDMA member companies will present their solutions live in Spotlight Talks that will be streamed.
The VDMA Webtalks before Techtextil at a glance
10 May: Ontec Automation: People Driven Innovation: State of the Art Robotic Automation and Laid Scrim Solutions in combination with IoT /SPSCOMM.
24 May: Oerlikon Nonwoven: HydroCharging with hycuTEC
1 June: ITA & Karl Mayer Stoll: Industrial Internet of Things (IIoT): Cross-site data collection for a more effective and efficient Textile Production.
8 June: Mahlo: Data-Controlled Production – The Answer to Today's Challenges in Finishing of Technical Textiles.
14 June: Oerlikon Barmag: Industrial Yarn Melt Spinning solutions
All Webtalks start at 2 pm CEST and are free of charge!
VDMA Spotlight Talks @ Techtextil
21 June (1st day)
09.00 am CEST:  Pleva: How to become efficient and sustainable in textile finishing
10.30 am CEST: Andritz: Web optimization – most innovative. Automatic web profiling for enhanced material quality
2.00 pm CEST: Institut für Textiltechnik Augsburg & Trützschler Spinning: Upcycling textile waste: The ITA Recycling Atelier and Trützschler Recycling solutions
4.00 pm CEST: Groz-Beckert Special Application Needles (SAN®) for sewing machines
5.30 pm CEST: Groz-Beckert: System parts for warp knitting machines
22 June (2nd day)
09.00 am CEST: Welcome to Mahlo – Individual measurement and control solutions for your demands
10.30 am CEST: Brückner: Sustainable textile production in future
Live from the VDMA Lounge
02.00 pm CEST: Oerlikon & Institut für Textiltechnik of RWTH Aachen University: Sustainable Polymers and Their Applications
4.00 pm CEST: Walter Reiners Foundation Award Ceremony: promotion of young talents
23 June (3rd day)
09.00 am CEST: Trützschler Nonwovens & Man-Made Fibers: Modern needling lines: high productivity, high efficiency, low maintenance, less stress on material and machines
10.30 am CEST: Thies: Modern tension control and low-liquor technology for sophisticated, technical fabrics
04.00 pm CEST: Trützschler Nonwovens & Man-Made Fibers: Speed up your production performance. Reach a new level with T-ONE, Trützschler Nonwovens' digital working environment
Registration for the Spotlight Talks is possible approx. 14 days before the start of the trade fair via www.industryarena.com/m4t
VDMA kick off.pdf
Kickoff_Techtextil_VDMA.docx
Contact Information
Email: https://www.vdma.org
Company: VDMA