VEOCEL™ Webinars Lenzing Fiber Experience – special edition | 28-29 April 2020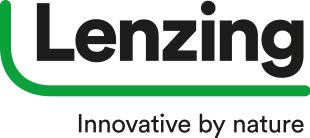 Lenzing, Austria, April 15, 2020 – The current situation is setting completely new challenges to the nonwovens industry. Flexibility is required at short notice and the unexpected is a constant presence.
Following the COVID-19 development in Europe, INDEX had to be postponed. In order to ensure Lenzing partners are informed and updated, Lenzing has decided to offer 2-day online event featuring 6 webinars, creating an opportunity to connect without geographical barriers and ensure social distancing is maintained.
A special edition of Lenzing's well-known educational platform Lenzing Fiber Experience is transformed into an online event. The VEOCEL™ webinars present a wide program on innovation, sustainability, trends and communities, which is being hosted twice a day to accommodate all time zones.
Business partners that are interested to attend can register via below link: https://www.veocel.com/en-us/webinar-registration/fiber-experience-special-edition
About the Lenzing Group
The Lenzing Group stands for ecologically responsible production of specialty fibers made from the renewable raw material wood. As an innovation leader, Lenzing is a partner of global textile and nonwoven manufacturers and drives many new technological developments.
The Lenzing Group's high-quality fibers form the basis for a variety of textile applications ranging from elegant ladies clothing to versatile denims and high-performance sports clothing. Due to their consistent high quality, their biodegradability and compostability Lenzing fibers are also highly suitable for hygiene products and agricultural applications.
The business model of the Lenzing Group goes far beyond that of a traditional fiber producer. Together with its customers and partners, Lenzing develops innovative products along the value chain, creating added value for consumers. The Lenzing Group strives for the efficient utilization and processing of all raw materials and offers solutions to help redirect the textile sector towards a closed-loop economy.