WHO References AATCC in Face Covering Guidance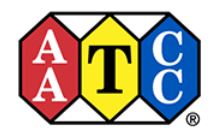 RESEARCH TRIANGLE PARK, N.C., USA, December 9, 2020—The World Health Organization (WHO) now advises manufacturers wishing to produce product with consistent performance to follow guidance from AATCC or other standards organizations. On December 1, 2020, WHO issued interim guidance for "Mask use in the context of COVID-19." The Annex provides information on fabric face coverings, including reference to AATCC M14, Guidance and Considerations for General Purpose Textile Face Coverings: Adult.
AATCC staff participated in a series of weekly meetings of the WHO group that compiled the latest guidance. The language and thresholds for several essential face covering parameters are consistent with the recommendations in AATCC M14. While various national and regional bodies have issued similar guidance, AATCC M14 was the first global standard to address general use face coverings. The AATCC recommendations for filtration and breathability are similar to those cited in other standards. Further alignment of standards was discussed and encouraged by the WHO advisory group. In addition to testing parameters, AATCC M14 includes practical consideration for fabric and design selection. This is particularly valuable for manufacturers pivoting from unrelated products with minimal background in textiles or public wellness.
WHO also references AATCC TM100, Test Method for Antibacterial Finishes on Textile Materials: Assessment of, for antibacterial testing, though the organization advises caution in making antimicrobial claims for non-medical face coverings.
AATCC M14 is under the jurisdiction of committee RA113, Emerging Technologies Test Methods. The committee met in November and plans to develop a new standard to address the specific needs of face coverings for children. Participation in AATCC research committees is open to all.
WHO Guidance: https://apps.who.int/iris/rest/bitstreams/1319378/retrieve
AATCC M14: https://members.aatcc.org/store/m014/3085/
AATCC COVID Resources and Information: www.aatcc.org/covid/
About AATCC: AATCC is the world's leading not-for-profit association serving textile professionals since 1921. AATCC, headquartered in Research Triangle Park, N.C., USA, provides test method development, quality control materials, and professional networking for members in about 50 countries throughout the world.
# # #