WPT Nonwovens Earns Global Organic Textile Standard (GOTS) for Organic Cotton Nonwovens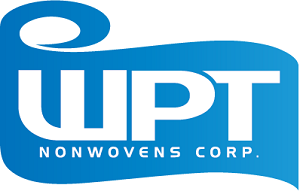 October 10, 2019 – Beaver Dam, KY — WPT Nonwovens is pleased to announce that our company has been inspected and assessed according to the Global Organic Textile Standard (GOTS) Version 5.0, and is now accredited with this certification. This makes WPT Nonwovens one of the first nonwovens manufacturers to be awarded with this accreditation.
The Global Organic Textile Standard (GOTS) is the worldwide leading textile processing standard for organic fibres, including ecological and social criteria, backed up by independent certification of the entire textile supply chain. Version 5.0 was published on the 1st of March 2017, 3 years after the Version 4.0 was introduced and 12 years after the launch of the 1st Version. The high ecological and social requirements as well as worldwide practicability and verifiability were considered in the revision work, in order to achieve a reliable and transparent set of criteria.
The aim of the Global Organic Textile Standard (GOTS) is to define world-wide recognized requirements that ensure organic status of textiles, from harvesting of the raw materials, through environmentally and socially responsible manufacturing up to labelling in order to provide credible assurance to the end consumer. This certification allows WPT Nonwovens to export organic cotton nonwoven materials with one certification accepted in all major markets.
WPT Nonwovens Global Organic Textile Standard (GOTS) certificate covers Organic Cotton Ladies' sanitary products Resin Bonded Nonwoven RB-401-60-W/R.
For additional details, contact Travis Robbins at WPT Nonwovens.
###
WPT Nonwovens manufactures nonwoven fabric, including polyester, cotton, rayon, and blended nonwoven fabrics. Serving global markets in the medical, hygiene, and industrial sectors since 2008, we provide high quality, affordable products that fit the needs of small order customers and large multinational corporations alike. Our original plant was constructed in early 1970's and has continued to grow into a thriving business and member of the Beaver Dam community.
Contact Information
Email:
trobbins@wptnonwovens.com
URL:
www.wptnonwovens.com
Phone:
Travis Robbins, Plant Manager, Phone: (270) 274-7115
Company:
WPT Nonwovens