WPT Nonwovens One of Five in the US to Earn FDA Emergency Use Approval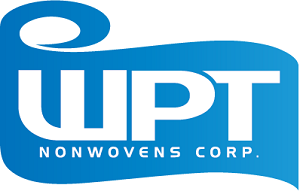 Beaver Dam, KY, October 14, 2020 — WPT Nonwovens has received approval from the FDA for its level 3 earloop surgical face mask products. This approval makes WPT Nonwovens one of the first five companies in the United States to have earned this distinction. 
The FDA (U.S. Food and Drug Administration) puts forth standards for Coronavirus (COVID-19) and Medical Devices. According to the confirmation letter received by WPT Nonwovens, as of October 8, 2020, the FDA has added the WPT ASTM F2100-19 Level 3 Earloop Surgical Face Mask to Appendix A. These approved masks are within the scope of the Emergency Use Authorization (EUA) issued on August 5, 2020 because they meet the criteria in the Scope of Authorization (Section II).
Per the EUA, authorized surgical masks are approved for emergency use in healthcare settings by healthcare personnel as personal protective equipment (PPE) to provide a physical barrier to fluids and particulate materials. EUA conditions were put forth to evaluate the effectiveness of masks in helping to prevent healthcare personnel (HCP) from exposure to respiratory droplets and large particles during surgical mask shortages resulting from the COVID-19 pandemic.
In March of 2020, WPT Nonwovens responded to the national emergency need for PPE medical supplies with the high volume production of ASTM Level 3 Earloop Procedure Masks (commonly referred to as surgical masks or procedure masks) and N-95 Respirator Masks. As a Kentucky manufacturer, WPT made a significant investment in equipment and materials in order to become a dependable domestic source for these much needed masks.
WPT Nonwovens now has procedure masks available in stock and ready for shipment. Not only have test results shown them to be of the highest quality in circulation, customers are reporting that they prefer the feel and quality of WPT masks over Chinese-sourced masks.
###
WPT Nonwovens is proud to be an American owned and operated world class manufacturer of nonwoven fabric. Serving global markets in the medical, filtration, hygiene, and industrial sectors since 2008, we provide high quality, affordable products that fit the needs of small order customers and large multinational corporations alike. Our original plant was constructed in early 1970's and has continued to grow into a thriving business and member of the Beaver Dam community.