WPT Nonwovens Responds to COVID 19 with Production of Surgical & N-95 Masks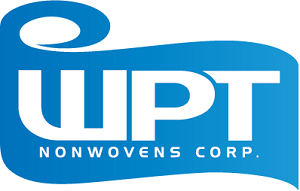 March 26, 2020, Beaver Dam, KY — WPT Nonwovens has announced that they will be responding to the national emergency need for COVID 19 related medical supplies with the high volume production of surgical masks and N-95 respirator masks. The company's plan for immediate response comes after requests from state and local officials looking for Kentucky manufacturers willing to assist with the production of much needed supplies for managing the COVID 19 crisis.
According to Travis Robbins, WPT Nonwovens Vice President and General Manager, the company has moved forward with the purchase of two fully-automated machines, one for producing surgical masks and one for producing N-95 respirators. They have dedicated 5,000 square feet of their Beaver Dam facility to set up these two new production lines. Acquisition of the new equipment was just part of the project. The raw materials needed to produce the masks proved to be an added challenge.
The national shortage of masks currently being experienced by US healthcare agencies is due in part to extraordinary price gouging on raw materials in normal supply chain channels. Particularly difficult to procure are the materials required to make the N-95 respirators. 
Through the supply chain relationships developed by WPT Nonwovens, the company was able to source the necessary materials from a reliable and reputable supplier at an affordable cost. Robbins says that he is confident he will be able to supply needs at a price well below what the current market can offer, and that the company will be positioned to run 24/7 production to meet volume demands. If all goes according to plan, WPT Nonwovens will be able to produce surgical masks at a rate of 100,000 per day. N-95 mask production will be 35,000 per day. 
It is anticipated that the surgical masks will be ready to ship by May 1, and the N-95 masks will be ready by June 1. WPT Nonwovens is currently working with organizations including FEMA, the Kentucky Department of Emergency Management, and others to develop plans for getting the masks where they are needed most. 
So far, WPT Nonwovens has invested $500,000 as a private family owned company. Robbins is excited about the investment and says the entire WPT Nonwoven team is proud to be playing an active role in the fight against the COVID 19 pandemic. 
###
WPT Nonwovens is proud to be an American owned and operated world class manufacturer of nonwoven fabric. Serving global markets in the medical, hygiene, and industrial sectors since 2008, we provide high quality, affordable products that fit the needs of small order customers and large multinational corporations alike. Our original plant was constructed in early 1970's and has continued to grow into a thriving business and member of the Beaver Dam community.