WPT Nonwovens to Expand Production Shifts and Hire New Positions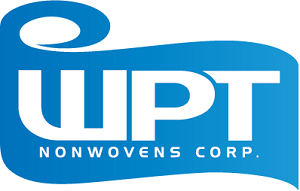 Beaver Dam, KY, September 15, 2020 — WPT Nonwovens has announced that they will be expanding production shifts and hiring new team members to meet increasing production demands at their Beaver Dam, Kentucky production facility. 
Process and Maintenance Technicians

are needed for the 7 pm to 7 am shift. Prospective applicants should apply at the 985 W. 7th Avenue, Beaver Dam, KY location.

Production and Machine Operators

are also needed. These candidates should apply at the 850 W. 7th Avenue, Beaver Dam, KY location.
WPT Nonwovens is a nationally recognized U.S. manufacturer and distributor of nonwoven materials for a variety of commercial and consumer products. Since the opening of their Beaver Dam facility in July of 2018, new orders have substantially increased. Two new production shifts are now being added to  expanded production demands. 
Some of the benefits WPT Nonwovens offers include:
Competitive salary

Paid life insurance

Paid telemedicine benefit 

Eligible for health insurance coverage in the first 30 days of employment to include spouses and children 

Eligible for 401k with a company match within the first 30 days of employment

12 months perfect attendance vacation bonus

WPT has contributed over $65,000 to team member 401k plans since 2016
WPT Nonwovens' recent expansion positions them as a key domestic supplier of this material.  Projections indicate the  demand will continue, making WPT Nonwovens a secure and dependable employer in the Beaver Dam, Kentucky area. 
To learn more and to apply online, visit our hiring page.
###
WPT Nonwovens manufactures nonwoven fabric, including polyester, cotton, rayon, and blended nonwoven fabrics. Serving global markets in the medical, hygiene, and industrial sectors since 2008, we provide high quality, affordable products that fit the needs of small order customers and large multi-national corporations alike. Our original plant was constructed in early 1970's and has continued to grow into a thriving business and member of the Beaver Dam community.