Participants Embrace Renewed Face-to-Face Business with Global Leaders in Nonwovens & Engineered Materials at IDEA® 2022 and FiltXPO™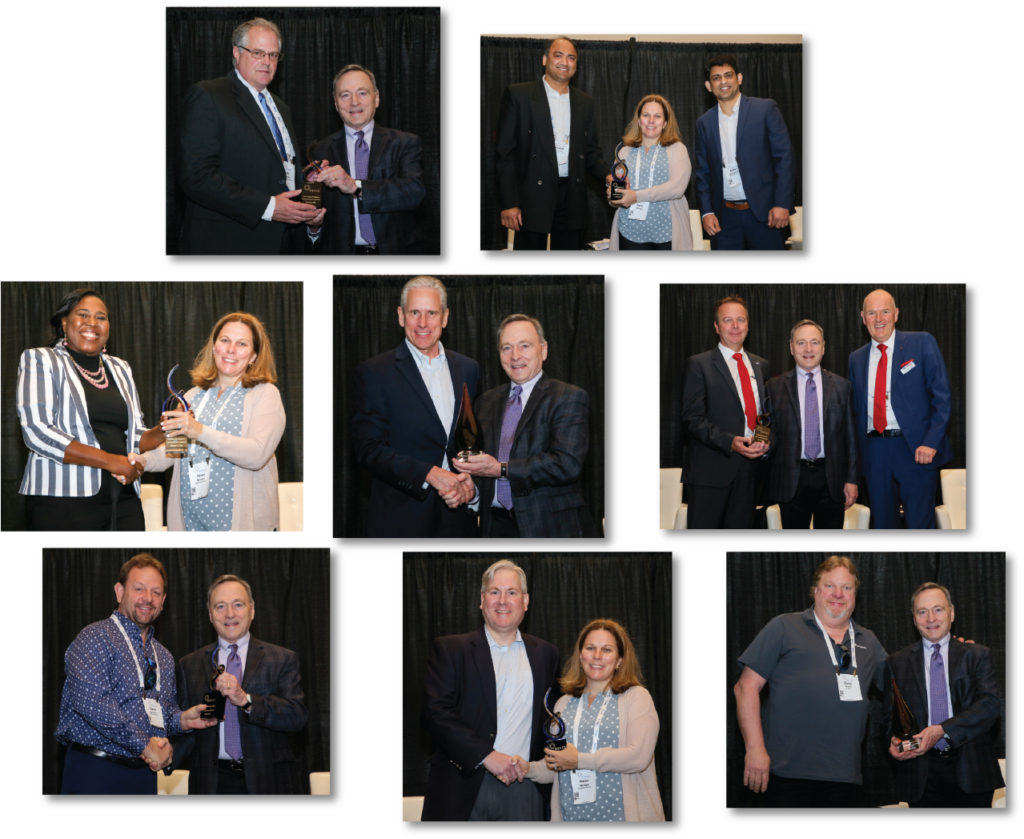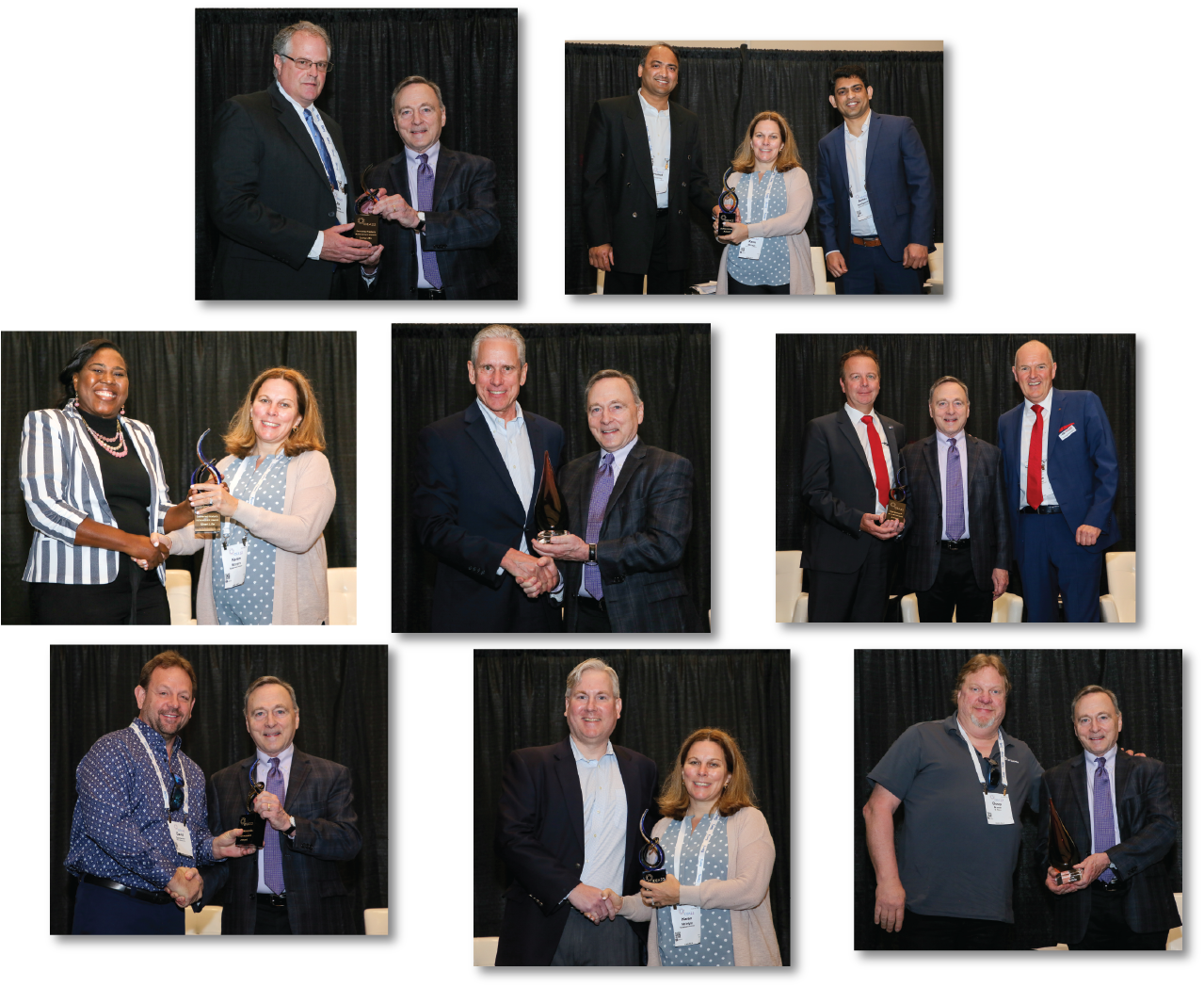 Cary, NC, April 4, 2022 — Approximately 5,000 participants embraced the opportunity to again engage in face-to-face business meetings with global leaders in nonwovens and engineered materials at IDEA® 2022 in Miami Beach, Fla., co-located with the second FiltXPO™, North American's only exhibition and conference dedicated exclusively to filtration and separation.
Both events were successfully held March 29-31 at the Miami Convention Center.
Industry participants at IDEA® 2022, the 21 st edition of the world's preeminent event for nonwovens and engineered fabric professionals, expressed their business confidence through the floor exhibits and the return to face-to-face business interaction. Scott Beir, Executive Officer, CFM Global, called IDEA® 2022 "an exceptional show."
Bob Usher, Technical Director, US Fibers, added that his company made valuable business connections. According to Rolk Kammermann, Head of Sales and Marketing, Innovative Swiss Made Nonwovens, "the size and scope of IDEA and FiltXPO have been excellent for us as both exhibitors and as visitors."
Organized by INDA, IDEA® also featured five essential nonwovens training classes; market presentations from China, Asia, Europe, North America and South America; industry recognitions with the IDEA® Achievement Awards and the IDEA® Lifetime Achievement Awards; and a welcome reception celebration.
Also, organized by INDA, FiltXPO™ featured five panels of global leaders in filtration and separation for the first-ever "Summit for Global Change," discussing societal challenges such as indoor air quality, environmental sustainability, pandemic readiness, clean water, and filtration standards. The event also featured a 1.5-day filter media training course, and sessions highlighting filter media market trends and filtration industry statistics.
In-Person Events Applauded
Exhibitors and attendees noted the welcome return to meeting face-to-face among industry senior leaders participating in the three-day event.

"While most professionals have now become accustomed to the greater flexibility working from home provides, and conducting Zoom or Team meetings, there's no substitute to meeting face-to-face and in person," INDA president, Dave Rousse said. "The event attracted a high level of participation among key decision makers despite lingering travel restrictions, which is a testimonial to the show's importance within the international nonwovens and engineered materials industry."
A highlight of IDEA® was the announcement of the IDEA® Achievement Awards by INDA, in partnership with Nonwovens Industry magazine. Moderated by Rousse and Karen McIntyre, Editor, Nonwovens Industry the awards recognize the leading introductions in equipment, raw materials, short-life, long-life and nonwovens products, and sustainability, since the previous IDEA® Exposition in 2019.
In addition, INDA presented the IDEA® 2022 Lifetime Achievement Award to
Val Hollingsworth, board chair and CEO of Hollingsworth & Vose, and Nonwovens Industry presented the IDEA® Entrepreneur Achievement Award to Doug Brown, president of Biax-Fiberfilm/5K Fibres at the event.
IDEA® 2022 Achievement Awards winners:
The following awards were presented on March 30:
IDEA® Equipment Achievement Award – Elastic Thread Anchoring (ETA) Sonotrode – Herrmann Ultrasonics, Inc.
This easy-to-use closed-loop feedback manufacturing solution, where the fixation of the elastic threads is accomplished with ultrasonic energy, offers a wide process window, without the need for adhesives or tool changeovers, at processing speeds above 2,000 ft./min.
IDEA® Raw Material Achievement Award – ODOGard – Rem Brands, Inc.
A revolutionary advancement in odor elimination using molecular bonding to malodors. Malodors are permanently attached to the ODOGard® molecule, changing them permanently into non-odorous molecules.
IDEA® Short-Life Product Achievement Award – LifeSavers Wipes – LifeSavers LLC
LifeSavers Wipes are personal hygiene wipes that change color if they detect abnormal health indicators in urine. A diabetic wipe is the launch product that will change color if there are abnormal levels of glucose in the urine. This innovative product assists with personal hygiene, acts as an early warning system, and serves as an instant glucose monitor.
IDEA® Long-Life Product Achievement Award – Nanofiber Cabin Air Filter – MANN + HUMMEL GmbH
This hybrid media combines electret-based spunbond and a pure mechanical filtration layer of ultrafine polymer fibers, resulting in an outstanding separation of PM1 particles up to 95 percent, according to DIN EN ISO 16890. The technology enables filtration performance and efficiency to significantly improve air quality.
IDEA® Sustainability Advancement Award – Fiber-based Screw Caps – Glatfelter Corp. and Blue Ocean Closures
Blue Ocean Closures partnered with Glatfelter and ALPLA to develop an alternative to metal and plastic screw caps. The two companies have accelerated producing sustainable and environmentally-friendly packaging solutions. The companies optimized renewable and recyclable wood fibers and airlaid materials to create paper-based screw caps that are durable, strong, and water-resistant.
IDEA® Nonwoven Product Achievement Award – HYDRASPUN® Aquaflo – Sustainable Nonwoven Substrates – Suominen Corporation
Suominen's latest moist tissue product, HYDRASPUN® Aquaflo achieves dry tissue dispersibility through a proprietary blend of 100 percent sustainable cellulosic materials, minimizing environmental impact. This flushable nonwoven has a premium hand feel, and passes dispersibility standards set by INDA (GD4) and the International Water Services Flushability Group (IWSFG.)
IDEA®, the Preeminent Event for the Nonwovens & Engineered Fabrics Industry, will next be held on its new 24-month schedule on April 23-25, 2024 in Miami Beach, Florida.

FiltXPO™, North American's only exhibition and conference dedicated exclusively to filtration and separation, will make its return on its new 18 month-schedule, October 10-12, 2023 at Navy Pier, Chicago, Illinois.
For news announcements, visit www.inda.org
About INDA
INDA, Association of the Nonwoven Fabrics Industry, serves hundreds of member companies in the nonwovens / engineered fabrics industry doing business globally. Since 1968, INDA networking events have helped members connect, innovate and develop their businesses. INDA educational courses, market data, test methods, consultancy and issue advocacy help members succeed by providing them the information they need to better plan and execute their business strategies. INDA Media is the business-to-business publishing arm of INDA and publisher of International Fiber Journal and International Filtration News, which reach a vast network of professionals who employ fibers, filaments, and filtration systems to optimize their application environments. For more information, visit www.inda.org
###