Successful Hygienix 2018 Reveals New Technologies in Absorbent Hygiene & Personal Care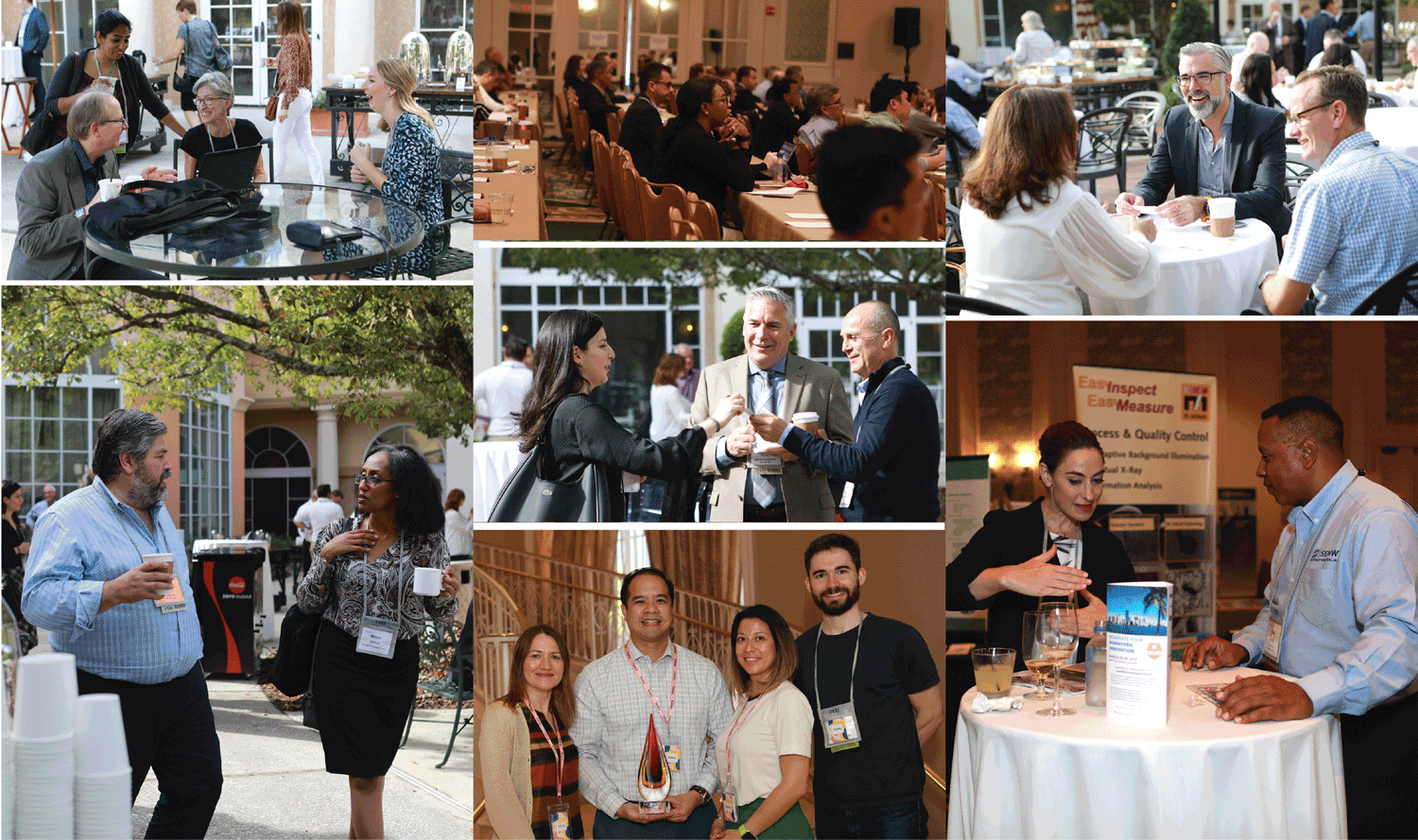 Retail Shifts, Design Advancements, Incontinence Management, Skin Health, Upcycling, and Haptics Provide Opportunities
Callaly Tampliners® Tampon earns prestigious Hygienix Innovation Award™
November 14, 2018 – Cary, NC – Over 500 absorbent hygiene and personal care professionals from over 24 countries and throughout the supply chain participated in INDA's fourth edition of Hygienix ­– the premier event for absorbent hygiene & personal care markets – held in Orlando, Florida, Nov. 5-8.
The successful three-day conference delivered program content, education, networking, awards, and an opening welcome reception at Jimmy Buffett's Margaritaville on the Universal CityWalk.
A keynote presentation from Diana Sheehan, Vice President Retail & Shopper Insights, Kantar Consulting, addressed The Amazon Effect – Retail Disruption that revealed emerging online developments with actionable insights to accelerate consumer retail growth. The event also included presentations from 23 industry experts and 14 hours of scheduled networking.
"Having attended 100's of health care and medical device trade shows over my last 25 years as a vendor and attendee, I found last week's Hygienix Conference in Orlando to be extremely well-organized, efficient, comfortable, informative, and productive in a compressed venue of events. This was my first INDA conference, but not my last!" said Palmer Dinkel, Vice President, G& G Medical Products, LLC.
The program content focused on innovations in product design, incontinence, patient needs, nonwovens/engineered fabrics markets, economic trends, skin health, technical updates and sustainability. Participants also had the opportunity to meet industry leading companies at 53 tabletop exhibits held during two informal evening receptions.
"Hygienix delivered valuable insights on markets, consumer needs, and technology developments that are forcing change in the absorbent hygiene industry.  The industry's senior leadership convenes at Hygienix at one place at one time. Participants were able to advance their business interests with both the leading edge conference content and over 19 hours of scheduled face-to-face interaction time," said Dave Rousse, INDA President.
"It was a fantastic event that brings information, ideas and the community together," said Dr. Han Xu, Principal Scientist, Nonwoven Innovation Commercialization, Global Material Development & Supply, The Procter & Gamble Company.
An event highlight was the presentation of INDA's coveted Hygienix Innovation Award™ to Callaly Tampliner®, an organic cotton tampon with a built-in mini-liner with a patented virtual applicator for clean insertion, removal and protection against leaks.
"We're honored and excited that our Tampliner® won this year's Hygienix Innovation Award. It's a real achievement for a start-up working to improve product choice in the Femcare industry. We're privileged to be recognized by such a supportive and forward-thinking industry body and we thank INDA – and the wider industry – for welcoming our product so enthusiastically," said Thang Vo-Ta, Co-founder and CEO of Callaly.
Other finalists for the award were Avgol Nonwovens for BeneFIT™ Control, a next generation antimicrobial solution for absorbent hygiene, and Bostik for Brilliance™, the world's first high-performance polyolefin-based elastic attachment adhesive.
EDUCATION:
An optional absorbent hygiene three-hour workshop attracted 66 strong business leaders. The focus of the workshop was baby diapers and led by former P&G Research Fellow Terry Young. The workshop covered key information on diaper components, performance, differentiation and trends in recycling, sustainability and environmental friendliness. Mr. Young developed one of the first in-house material training courses for P&G's baby diaper category.  The complete 2.5-day absorbent hygiene training course is scheduled Nov 27-29, 2018 and is led by Terry Young. For training information visit http://www.inda.org/education/
RECOGNITION
The Hygienix Conference presented the 2018 INDA Lifetime Technical Award to Ralph Moody, PE, Senior Director of R&D, Berry Global, Inc. for his long established technical career and key innovations in the nonwovens industry.
Hygienix 2019 will be held Nov 11-14, in Houston, Texas.
About INDA
INDA, the Association of the Nonwoven Fabrics Industry, serves hundreds of member companies in the nonwovens/engineered fabrics industry in global commerce. Since 1968, INDA events have helped members connect, learn, innovate, and develop their businesses. INDA educational courses, market data, test methods, consultancy, and issue advocacy help members succeed by providing them the information they need to better plan and execute their business strategies. For more information, visit www.inda.org, or download the INDA mobile app for immediate updates.
###