David L. Lunceford
Lifetime Technical Achievement Award
2012
HDK Industries, Inc.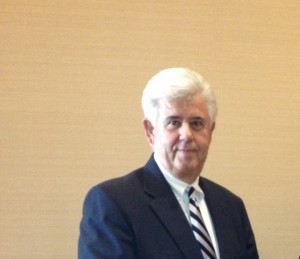 David L. Lunceford has a B.S. in Textile Technology, North Carolina State University. Lunceford has served on INDA's Board of Directors and supported current employees work on INDA Committees. He worked for Eastman Chemical Company's Fiber Division for 20 years (1967-1987). He built HDK Industries, Inc. from scratch using new powder-bonding technology. When the furniture and bedding market went overseas, Lunceford kept the business going and redefined their market identity. He maintained nonwovens jobs in the United States despite challenging market conditions.
Lunceford invested in new nonwoven production lines at the height of the recession. He almost doubled HDK's business during the worst economic situation since the depression. Lunceford developed hundreds of commercial products over his career, including many widely known products (nonwoven components of Purex 3 in 1, 3M N95 mask, etc.). He has been a champion of the United States Nonwovens market for his entire career and is currently CEO and President of HDK Industries.