Morris T. Collins, Jr.
Lifetime Service Award
2011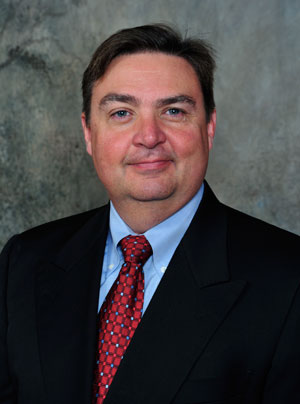 Professional Profile
Senior executive with 28 years of experience covering operations/manufacturing, process development, product development, and personnel at the plant and corporate level for manufacturing companies.
Strong leader with a motivational management style and reputation for building solid relationships with suppliers, customers, peers and subordinates.
Goal oriented personality with an excellent record of seizing opportunities and solving problems.
Professional Experience
RKW US, Inc., Rome, GA, March 2002  – Present
RKW US, Inc. is a wholly owned subsidiary of RKW SE providing solutions to the hygiene, medical, construction, and agricultural markets using film and nonwoven technology with annual revenue of $1.0 Billion USD.
President, RKW US, Inc. and Board of Directors, RKW US, Inc., reporting to the Executive Vice President, GBA Industrial Films
Responsible for all phases of US based operation for the production, marketing, and sales of a premium microporous BOPP film with revenues of $5.0MM
Work with other RKW SE business units to promote and expand their business in North America
Hygiene/Medical, Agriculture, Industrial Bags, Consumer Bags
Act as local support for RKW SE's largest customer in USA
Manage sales and marketing for RoofTopGuard© II synthetic underlayment business ($5.0MM USD in turnover)
Extensive travel in North America, Europe, and China to promote/expand business with current and new customers and suppliers.
Corporate representative to INDA trade association. Member of Board of Directors, TAB committee, and RISE conference planning committee.
Responsible for operating budget, forecast, and sales plan for RKW US; Planning, organization, and execution of trade shows (4 per year) for film and for roofing business.
PFG US, Inc., Rome, GA, January 2000 – March 2002
PFG US, Inc. was a subsidiary of BP Chemicals Plastic Fabrication Group which provided marketing and sales of PP nonwovens and Aptra® microporous film in the USA and Europe.
Sales Manager reporting to the BU Leader of PFG Film and Nonwovens BU
Responsible for sales and marketing of premium microporous film in USA
Transferred to BP's Film and Nonwovens Group headquartered in Wasserburg, Germany
Established independent office and worked independently in satellite office
Worked with German counterpart to develop and successfully market a film for the construction industry.
Directly responsible for selection, qualification, purchase of all raw materials
Directly responsible for all aspects of manufacturing for 1.65 meter premium BOPP microporous film
Amoco Fabrics and Fibers Company, Atlanta, GA, May 1998 to January 2000
AFFC was the world's largest weaver of polypropylene for carpet backing and industrial fabrics.
Research Engineer reporting to Fabrics Development Manager
Manager for production of premium PP microporous film
Worked independently and extensively in Canada at manufacturing site on a 3.0 meter BOPP line
Implemented production and quality measuring process to report on conversion of 500 tons of PP resin
Implemented process and equipment improvements that improved yield from 60% to 90%
Acted as technical resource for sales, marketing, and customers
Atlanta Nisseki CLAF, Roanoke, AL, October 1996 to May 1998
ANCI was a joint venture between Nisseki Petrochemical and Amoco Chemical Company producing a proprietary blown film PE scrim fabric for construction and packaging applications.
Process Engineer reporting to Business Manager of Lightweight Nonwovens Group
Developed production reporting system for measuring and improving resin-to-film efficiency for precursor line.
Developed quality measurement and reporting system for precursor line
Calculated and reported daily, weekly, and monthly metrics for financial calculations
Worked in close relationship with Japanese counterpart to implement manufacturing systems
Worked for one month in Japan at parent company training
Responsible for safety, quality, and production on a 2.0 meter PE multi-layer blown film precursor line
Amoco Fabrics and Fibers Company, Atlanta, GA, December 1988 to September 1996
Research Engineer reporting to the Fiber Development Manager
Working with Nashville Mill on process and product improvement in the extrusion department
Responsible for selection, evaluation, and installation of nuclear gauging system for measuring film thickness that was implemented across 4 manufacturing plants (60 extrusion lines)
Responsible for selection, evaluation, and installation of new screw design on a proprietary NW process that increased output by 35% while decreasing melt temperature that was implemented on 8 nonwoven lines
Responsible for selection, evaluation, and installation of auto profiling die system that was implemented across 4 manufacturing plants (60 extrusion lines)
Responsible for the mechanical and installation portion of a $1.0MM proprietary in line NW process that produced up to a 6 layer NW fabric
Amoco Fabrics and Fibers Company, Nashville Mill, Nashville, GA, September 1983 to December 1988
Beaming Department Manager; 7 day/24 hour operation;
Weaving Shift Superintendent, up to 7 day operation, mid-night shift;
Quality Control Supervisor-Extrusion, 7 day/24 hour operation;
Management Trainee
Education
12 hours of coursework toward the MBA in International Business, Coles College of Business, Kennesaw State University, 4.0 GPA
20 hours coursework in Mechanical Engineering Technology, Southern Polytechnic College, 4.0 GPA
Bachelor of Textile Engineering, Auburn University, March 1983, 3.75 Major GPA, all electives under the Department of Mechanical Engineering, Phi Psi Textile Honorary
Engineer in Training, Registration no. 83515
Publications
"A Novel Tool for BPR Implementation for the Service Industry", APICS student paper competition regional winner, 2002, co-author
"Business Process Reengineering as Applied to the Service Industry", Southeast Decision Sciences Institute, 2002 Proceedings, Student paper competition, regional winner, co-author
"Low Water Coloration – Foam and Kiss Roll Techniques", AATCC Journal, March 1984, co-author
Training
Statistical Process Control and ISO 9000/9001
Amoco-BP Stage-Gate process
Amoco Chemical Company Design of Experiments
Quality is Free and One Minute Manager
Sales Concepts
Finance for Non-Financial Managers
AFFC Financial Awareness
Train the Trainer (Instructor for basic AFFC SPC class)
Electrical Engineering for non Electrical Engineers
Other
Current President of Alabama Textile Education Foundation, Department of Polymer and Fiber Engineering, for Auburn University for 2011
Rome, GA Chamber of Commerce, member Economic Development Committee