Peter Wallace
Lifetime Service Award
2012
Arclin
Pete presented his first paper at an INDA Technical conference in 1979, and has presented papers at TAPPI and INDA nonwovens conferences periodically over the last three decades.   Pete joined INDA – TAB when his employ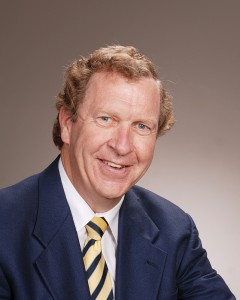 er, Hexion, became a corporate member around 1995. He was an active TAB member until 2009.  Pete was the  Conference Chairman for the first joint INDA-TAPPI  INTC Conference in 2000. In this roll he worked diligently to bring the member resources of both INDA and TAPPI together to help develop the best possible International Technical Conference.  After the inaugural year, Pete continued to work through TAB and on the INTC steering committee to develop each annual INTC conference through 2009. At that time Pete had to retire from TAB due to a career change to a company that is not a member of INDA.
During the ten years of the INTC meetings Pete headed many sessions, presented papers and relentlessly sought out speakers and volunteers to assist with the conferences. While working in the INTC conferences Pete continually encouraged TAPPI members and their companies to become Corporate INDA members to help support and defend the Nonwoven Industry.
Pete was instrumental in getting the Nonwoven Fiberglass Mat test procedures approved and integrated into the INDA Standard Test procedures. These test procedures were then formatted to be accepted by into the joint INDA/ EDANA test methods we issued.
As part of his other efforts in the Nonwoven Industry Pete formed and led a committee to work with the US – Environmental Protection Agency to define Wet formed fiberglass mat as a distinct industry category under the Clean Air Act. With this accomplished the same committee met and worked with the EPA over a three year period to educate the EPA about this industry. This led to successful negotiations to achieve a practical Clean Air Standard for this industry to meet the goals of the Clean Air Act without undue onerous procedures and record keeping. This regulation structured as it was finalized from the joint industry / government effort, is still in effect today.
Pete is retiring from full time employment with Arclin in August 2012, while continuing to work with Arclin in a reduced capacity after this time.  As evidenced by the narrative above, he is well deserving of the Lifetime Service Award for his contributions to INDA and the nonwovens industry.
Graduated BS: Engineering, New York State College of Forestry and Environmental Science, Syracuse University -1968