Robert (Bob) Dale
Lifetime Service Award
2016
Berry Plastics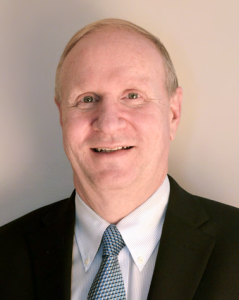 Mr. Dale's service to the nonwovens industry spans over 25 years including leadership as an INDA Board Member, The Nonwovens Institute Board Director, contributions to the INDA Technical Advisory Board, RISE® (Research, Innovation & Science for Engineered Fabrics) and its technical predecessor committees.
His progressive industrial talent and patented technologies have significantly advanced the nonwovens industry. Among his technical achievements are thermoplastic constructs for improved softness in nonwovens; acoustic underlayment for floor systems; advances in medical devices, roll goods, medical fabrics, baby and personal care wipes, floor and hard surface wipes, chemical finishing as well as nanofiber filtration media.
Mr. Dale earned his Bachelor's at the University of Georgia and MBA at Augusta State University. He is currently the Vice President Capital Engineering for Berry Plastics, formerly known as PGI and then AVINTIV. His previous leadership experience includes Johnson & Johnson – Chicopee, Kendall Healthcare (Covidien), and Milliken. He, his wife Betty, and children recently returned to the Charlotte area after three years managing the China business for Berry Plastics.