INSTRUCTORS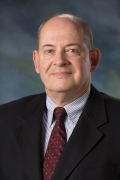 Terry Young, Procter & Gamble (Retired)
Mr. Young is a retired Research Fellow from Procter & Gamble. He developed one of the first in-house material training courses (Nonwoven Technology: From Basic to Advanced) for P&G's baby diaper category. Young has trained hundreds of professionals from all levels contributing to the success of disposable hygiene products at P&G.
In global technology platforms and businesses, Young worked with several companies to grow the hygiene/diaper and nonwovens business in North America. During his renowned career at P&G, Young led the explosive growth of the disposable diaper business (from $100 million to $4 billion) and the expansion of nonwoven innovations. Young played an active role in value-driven nonwovens, enabling the diaper business to grow and increasing diaper sales, creating more nonwovens capacity, quality, productivity, and innovation.
Young holds a BS in Chemical Engineering from the University of Missouri-Rolla and is the recipient of INDA's 2011 Lifetime Technical Achievement Award.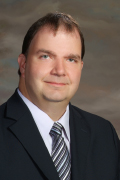 Matthew (Matt) O'Sickey, Ph.D., Principal, O'Sickey Consulting
Matthew O'Sickey, Ph.D., is currently the Principal for O'Sickey Consulting. He holds a deeply rooted belief that innovation is the result of the intersection of marketing and technology, and this is reflected in his career path, which encompasses both disciplines. His career has entailed developing and bringing to market a range of hygiene and packaging films. Within the hygiene area he has worked on the development and commercialization of topsheets, surge layers, waistbands, fit and closure elements, backsheets, pouch films, and bags. His current role includes significant focus on sustainable packaging films.

Matt has a Ph.D. in Chemical Engineering and a Masters of Engineering Administration from Virginia Tech, and a Bachelor of Science in Chemical Engineering from Purdue University with a heavy emphasis on the processing-structure-property relationships of polymeric materials.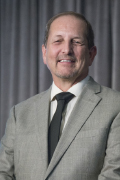 James (Jim) Robinson, Principal, Absorbent Hygiene Insights, LLC
With a wealth of expertise in absorbent hygiene, Jim Robinson has more than 35 years' experience in the chemical industry. For 10 years, his work with BASF focused on pulp and paper chemistry, and 25 of his years there were spent on superabsorbent polymers (SAP). Prior to joining BASF, he served as a technical service representative for Hoechst Celanese.
Mr. Robinson has been a contributor on several patents on superabsorbent polymers with hygiene and industrial applications. Now retired, his last position was Manager of Technical Service for BASF's Hygiene Business.
Jim earned a BS in Chemistry (ACS) from Hampden-Sydney College, and an MS in Inorganic Chemistry and Spectroscopy from Duke University.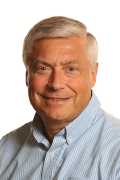 John Tate, Director – Technical Services, GP Cellulose, LLC
John Tate brings 37 years of experience in the fluff/specialty pulp and tissue industry to his role as Director – Technical Service for GP Cellulose. He joined Georgia-Pacific in 2010 following the company's acquisition of Alabama River Cellulose.  GP Cellulose and its customers benefit from his broad array of experience, including process engineering, environmental, manufacturing management, large capital project execution, and providing technical service directly to customers. John holds a Bachelor of Science degree in Chemical Engineering from the University of Delaware.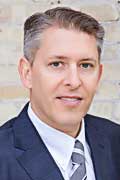 Christopher Nelson, Business Development Manager, Curt G. Joa, Inc.
Chris Nelson has worked in capital equipment manufacturing for paper making, paper converting and hygienic disposable products since 1988. Chris' unique expertise within the hygiene industry ranges from equipment design/build to plant operations and includes product design & development.  Working at Curt G. Joa, Inc., Chris designed and developed processes and products ranging from feminine hygiene through adult incontinence, in addition to non-hygiene products ranging from home care to medical nonwovens.
Chris has a Masters of Business Administration and Management from University of Wisconsin-Milwaukee, and a Bachelor of Science from Marquette University.