Calla Lily Personal Care Ltd.

Address:


159 Iverson Road, Ground Floor Office
London NW6 2RB
UNITED KINGDOM

Phone: 44 207 879 8717
Website: www.calla.ly
Research, development and manufacture of innovative feminine hygiene products including the award-winning Tampliner(R) - the first meaningful new tampon innovation in 80 years.
Cama 1 S.P.A.

Address:


Via Como 9
23846 GARBAGNATE MONASTERO (LECCO)
ITALY

Phone: 39 031 879811
Fax: 39 031 856373
Website: www.camagroup.com
Cama Group announced a new division, PHHC (personal, home, and health care), focused on satisfying the growing demand from both local and multinational players in personal care, cosmetics, OTC, and home care industries. The PHHC division will provide highly customized machine applications, characterized by high speed, packaging flexibility, and compact layout.
Cascades Tissue Group - IFC Disposables, Inc.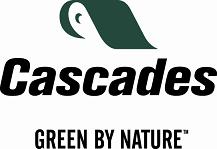 Address:


P.O. Box 469
Brownsville, TN 38012
UNITED STATES

Phone: (731) 779-0959
Fax: (731) 772-2282
Toll Free: (800) 432-9473
Website: www.cascades.com
Cascades-IFC Disposables Inc. manufacturers a full line of disposable nonwoven wiping cloth products for the jan/san, industrial, institutional, foodservice, healthcare and automotive markets. IFCs product lines are distributed through out the United States, Canada and abroad. Product lines are known by trademark names such as: North River® Cycle II, WorkPac* 2-ply All-Purpose Wipers, Tuff-Job® Scrim Reinforced, Presto-Wipes® Airlaid, Privilege® Airlaid Dinner Napkins, Like-Rags® Spunlace, Busboy® Foodservice towels, Dusterz® Anti-Static, Grabn Dust™, Golden Dusters™ Cleaning & Dusting cloths and newly introduced Busboy® Surface Sanitizing Wipes and Tuff-Job® Hand Cleaning 3D Textured Towels. Cascades-IFC has built its reputation on supplying innovative products, with focus on providing superior sales support and implementing convenience by offering a wide variety of products along with timely shipments. Cascades-IFCs wide range of disposable wiping cloth products provides the distribution market with a complete source of Wiping Solutions® for their customers needs.
Chase Machine & Engineering, Inc.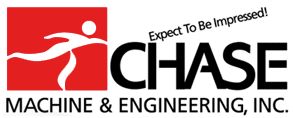 Address:


P.O. Box 1334
West Warwick, RI 02893
UNITED STATES

Phone: (401) 821-8879
Fax: (401) 823-5543
Website: www.chasemachine.com
Chase Machine & Engineering designs, manufactures and services custom equipment to suit our customers' needs at a fair price with on-time delivery.
China Nonwovens & Industrial Textiles Association (CNITA)

Address:


No. 12 East Chang An St.
100742 BEIJING
PEOPLES REPUBLIC OF CHINA

Phone: 86-10-8522-9421
Fax: +86-10-8522-9425
Website: www.chinaspunbond.com/english/
China Nonwovens & Industrial Textiles Association (CNITA) is an organization approved by the Ministry of Civil Affairs of the People's Republic of China. It is a social intermediary organization which is comprised of enterprises, institutions, and relative associations in the field of nonwovens and technical textiles.
Cloeren Incorporated

Address:


401 16th Street
Orange, TX 77630
UNITED STATES

Phone: (409) 886-5820
Fax: (409) 886-5570
Website: www.cloeren.com
Manufacturer of Feedblocks and Dies for extrusion processes.
Coley Company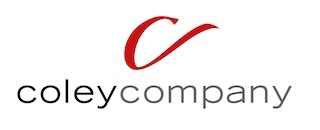 Address:


1150 Revolution Mill Dr., Suite 10
Greensboro, NC 27405
UNITED STATES

Phone: (336) 218-6637
Website: www.coleycompany.net
Executive Search Firm that specializes in the Nonwoven Industry placing positions throughout the U.S. |Coley Company places C-Level, VP, Director and Manager level positions. Positions we place include Sales, Marketing, Product Development, Engineering, Manufacturing Management and Supply Chain. We lead searches on a retained or contingency basis.
Colquimica S.A.

Address:


Rua Das Lousas, Nš 885
Valongo
PORTO
4440-578
PORTUGAL
351-224-227-530
colquimica@colquimica.pt

Phone: 351-224-227-530
Fax: 351-224-221-604
Website: www.colquimica.pt
Colquimica is specialized in the production of hot-melt adhesives for the industry. We operate worldwide selling hot-melt adhesives for a wide range of applications for the nonwoven sector, such as absorbent hygiene products, plasters, disposable surgical products, filters, pocket spring and packaging of medical products.
Columbus Industries Inc.

Address:


2938 State Route 752
Ashville, OH 43103
UNITED STATES

Phone: (740) 983-2552
Fax: (740) 983-4622
Website: www.colind.com
Columbu Industries is a leader in Performance Engineered Air Filtration Products. Many of our products are made with media proprietary to us. Columbus Industries Supraloft(R) nonwoven high loft polyester is available in a wide variety of performance levels and thicknesses. Materials are supplied dry or tackafied, with or without antimicrobials and/or activated carbon.
Consolidated Fibers Inc.

Address:


P.O. Box 240416
Charlotte, NC 28224
UNITED STATES

Phone: (704) 554-8621
Fax: (704) 554-7782
Website: www.consolidatedfibers.com
Consolidated Fibers is a leader in providing fiber solutions for manufacturers across a range of industries including hygiene, medical, filtration, automotive, furniture, home textiles and more. We have achieved this status over fifty years of successfully focusing on relentless professionalism, unwavering integrity and establishing long-term relationships with our customers.
Contec, Inc.

Address:


525 Locust Grove
Spartanburg, SC 29303
UNITED STATES

Phone: (864) 503-8333
Fax: (864) 503-8444
Website: www.contecinc.com
Manufacturer of specialty wipes and other cleaning products for the cleanroom, aerospace, automotive, gym, mold remediation, and health care industries.
Conversion Technologies International

Conversion Technologies International, Inc. is a custom adhesive converter that is dedicated to providing the highest quality service to our customers. We specialize in coatings and laminations of adhesives for a variety of industries. The wide range of equipment at Conversion Technologies Int'l offers many solutions for custom coatings and laminations to a wide range of substrates.
Converters Of Texas, LLC
Address:


PO Box 1314
Ennis, TX 75120-1314
UNITED STATES

Phone: (972) 875-5096
Fax: (972) 875-5100
We convert "B" grade (waste) fiberglass and polyester mat into other useful products but not into the original industry it was made for.
Cotton Incorporated

Address:


6399 Weston Pkwy
Cary, NC 27513
UNITED STATES

Phone: (919) 678-2330
Fax: (919) 678-2231
Website: www.cottoninc.com
Cotton Incorporated is a not-for-profit company whose mission is to increase the demand for and profitability of cotton. The organization does not make or sell anything. Instead, it is in the business of helping companies around the world and across supply chains understand how cotton can bring value to their businesses. We are responsible for wide-ranging work in research and marketing. Cotton Incorporated is a one-stop resource of information and expertise.
Creative Machine Designs, Inc.

Address:


3 Corporate Park Drive
Derry, NH 03038
UNITED STATES

Phone: (603) 695-2980
Fax: (603) 493-9025
Technical consulting relating to touch fasteners and methods of producing them, including the use of ultrasonics.
Crown Abbey, LLC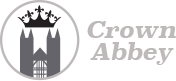 Address:


1409 Hunter Road
Franklin, TN 37064
UNITED STATES

Phone: (201) 574-3181
Website: www.crownabbey.com
Project management, product development consultancy.
Curt G. Joa, Inc.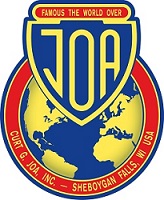 Address:


100 Crocker Avenue
Sheboygan Falls, WI 53085
UNITED STATES

Phone: (920) 467-6136
Fax: (920) 467-2924
Website: www.joa.com
In business for over 75 years, Curt G. Joa, Inc. is a world leader in developing, engineering, and manufacturing state-of-the-art machinery for the production of: baby diapers and pull-ups; adult incontinence diapers, pull-ups and related products; feminine hygiene products; medical and wound care products; personal care and home care products; industrial and filtration products; and a variety of other custom nonwoven disposable products. |A well-known strategy for business success requires that you differentiate yourself from your competitors. Joa does so with our advanced manufacturing capabilities, high levels of innovative technology, value added services, strength of reputation and sound financial stability. Joa machines are installed and supported in over 55 countries around the world.