Barnhardt Purified Cotton (Member since 2006)

Address:


P.O. Box 34276
Charlotte, NC 28234
UNITED STATES

Phone: (704) 376-0380
Fax: (704) 342-1892
Toll Free: (800) 277-0377
Website: www.barnhardtcotton.net
Barnhardt Purified Cotton provides purified and bleached cotton as a raw material from 2 manufacturing sites located in the US; Charlotte, NC and Colrain, Mass. This raw material is used in a variety of end products including Q-tips, cotton balls, facial pads, tampons, feminine pads, baby wipes, medical wipes, personal wipes, surface wipes, wound care, absorbent dental products and a variety of beauty products. In addition, Barnhardt provides carded cotton, rayon and polyester used as an in-process product for many of the same end uses. Barnhardt is also a leading supplier to the Pharmaceutical industry of fiber used in pill packaging; the Dental market for absorbent products and the Beauty market for disposable products.
BASF Corporation (Member since 1968)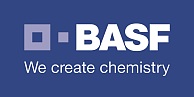 Address:


3304 Steele Westinghouse Blvd
Charlotte, NC 28217-9730
UNITED STATES

Phone: (704) 423-2000
Fax: (704) 423-2016
Toll Free: (800) 216-3640
Website: www.basf.com
At BASF, we provide the resources as a global industry leader along with the consumer insights and innovative drive our customers expect. In all personal care and hygiene segments, they profit from our winning combination of worldwide reach, technological power and formulation know-how. We are developing superabsorbent polymers with innovative properties enabling our customers to design new generations of diapers and hygiene products. With a global network of research, production and service sites, we are a leading partner of the global hygiene industry.
BAST Fibre Technologies, Inc. (Member since 2020)

Address:


300-1095 McKenzie Avenue
Victoria, BC V8P 2L5
CANADA

Phone: (778) 433-2278
Website: www.bastfibretech.co
BFTI produces patent protected all natural fibres that are a compostable and biodegradable alternative to synthetic and regenerated cellulose. Whether 100% or blended, our technical fibres process well on all nonwoven formation platforms.
BCNonwovens, SL (Member since 2021)

Address:


Avenida Diagonal 463 Bis
9th Floor
08036 BARCELONA
SPAIN

Phone: 34- 93-363-7200
Website: www.bcnonwovens.com
We are a spunlace roll goods producer for personal care, home care, medical, hygiene, and technical applications.
Beckmann Converting, Inc. (Member since 2005)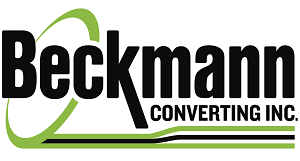 Address:


14 Park Drive
Amsterdam, NY 12010
UNITED STATES

Phone: (518) 842-0073
Fax: (518) 842-0282
Website: www.beckmannconverting.com
Beckmann Converting, Inc. is a world leader in the manufacture of multi-layer high performance textile composites. We combine leading edge ultrasonic bonding technology with years of experience to laminate continuous wide web, roll-to-roll technical textiles with processes scalable to high volume production. Our customers rely on Beckmann Converting to manufacture their textile composites cost effectively and with consistent test verified quality to meet their demanding performance requirements in their end use applications. In New Product Development, we address the manufacturability and scalability of the lamination production process necessary to bring a finished product to market. Our ability to rapidly create hand samples and roll trial product on actual production equipment enables our customers to explore alternate designs accurately and efficiently. Customers penetrate new markets with innovative products much sooner than anticipated.
Berry Global, Inc. (Member since 1973)
Address:


9335 Harris Corners Parkway
Suite 300
Charlotte, NC 28269
UNITED STATES

Phone: (704) 697-5100
Fax: (704) 697-5116
Website: www.berryglobal.com/
Biax-Fiberfilm Corporation (Member since 1997)

Address:


1111 Henry Street
Neenah, WI 54956
UNITED STATES

Phone: (920) 757-9000
Fax: (920) 757-9082
Website: www.biax-fiberfilm.com
Biax-Fiberfilm Corporation is an innovative OEM machine manufacturer of full capacity high strength meltblown and stretching equipment.
Bierrebi International (Member since 2014)

Address:


105 Ben Hamby Drive
Suite E
Greenville, SC 29615
UNITED STATES

Phone: (864) 234-5992
Fax: (864) 234-5785
Website: www.bierrebi.com
Italian company, Bierrebi, SRL, produces automatic die cutting systems, traditionally sold to the casual wear apparel industry. Certain machine modifications and refinements now make it applicable in some areas of the nonwovens industry. Bierrebi International is the exclusive distributor of this equipment in North and South America, Central America, Mexico, and the Caribbean.
Bio Bolsa Ambitex Inc. (Member since 2022)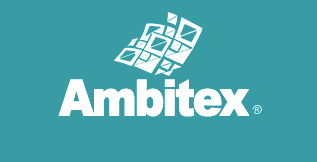 Address:


3603 NE 5th Ave
Fort Lauderdale, FL 33334
UNITED STATES

Phone: (929) 589-7059
Website: www.ambitex.us
Ambitex is a non woven manufacturers. We offer fabric type S, SS, SMS and Meltblown. Our production process is based in 100% virgin polypropylene, which allows us to produce in any color, grammage, width and length.
BioLogiQ, Inc. (Member since 2022)
Address:


3834 Professional Way
Idaho Falls, ID 83402
UNITED STATES

Phone: (208) 357-9655
Website: www.biologiq.com
BioLogiQ provides sustainably sources plant based resins for use in nonwovens.
Birla Cellulose / Multifibres and Yarns (USA) Inc. (Member since 2009)

Address:


7300 Carmel Executive Park
Suite 305
Charlotte, NC 28226
UNITED STATES

Phone: (704) 910-2665
Fax: (704) 841-1904
Website: www.birlacellulose.com
Birla Cellulose is the umbrella brand of the Aditya Birla Groups fibre business. The group manufactures 3 generation of man-made cellulose fibres- Birla Viscose, Birla Modal and Birla Excel.|Birla Purocel is the Viscose Non-Woven Fibre offering from Birla Cellulose. Made from completely natural and renewable resource wood pulp, Birla Purocel is biodegradable and eco-friendly. |Birla Purocel is the purest form of cellulose, the only completely heavy metal free fibre engineered for non-wovens. It is the ideal choice for hygiene applications.
Blue Heaven Technologies (Member since 2005)

Address:


2820 South English Station Road
Louisville, KY 40299
UNITED STATES

Phone: (502) 357-0132
Website: www.blueheaventech.com
We believe that the only long term, true measure of a successful organization is uncompromised attention to the goals and objectives of our customers. We strive to attain that measure of success by: Giving full attention to complete, clear development and understanding of our clients goals and objectives. Utilizing our skills and experience to build working relationships that fulfill our clients' goals and objectives. Maintaining a commitment to moral and ethical business principles.
Bohlander Associates (Member since 1988)
Address:


54 Herrmann Lane
Easton, CT 06612
UNITED STATES

Phone: (203) 331-5967
Fax: (203) 268-1718
Bohlander Associates LLC was established in 1987 as an export/import marketing and consulting firm. Since its inception, Bohlander Associates LLC has generated over one billion US$s in new sales for client companies. Bohlander Associates LLC has specific expertise in industrial fibers, nonwovens and cosmetics. Client affiliations include several major international companies.
Bondex Inc. (Member since 2017)

Address:


2 Maxwell Drive
Trenton, SC 29847
UNITED STATES

Phone: (803) 663-1922
Fax: (803) 663-9626
Website: www.bondexinc.com
Thermal bond manufacturer and spunlace manufacture. Also lamintation, calendering, and other services to the industry.
Bostik, Inc. (Member since 1997)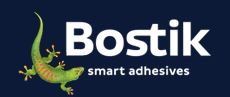 Address:


211 Boston Street
Middleton, MA 01949-2128
UNITED STATES

Phone: (978) 777-0100
Fax: (978) 750-7802
Toll Free: (800) 726-7845
Website: www.bostik.com
Bostik is a leading resource for adhesive solutions to manufacturers of nonwoven goods especially to manufacturers of filters and disposable hygiene products. |In disposable hygiene products, Bostik is long known for superior elastic attachment technology. By understanding the needs of both manufacturers and end users in the disposable hygiene market, Bostik is able to bring continual innovation and a full product line to meet the challenges of today while planning for the needs of tomorrow. Bostiks complete line of hygiene adhesives includes featured products like ZeroCreep™, Securance™, ColorpHast™ and Bostiks newest innovation, Relyance™ . |In the industrial textile and filtration markets, Bostik provides a wide range of bonding solutions that can increase productivity, lower environmental impact, and help converters save energy and operating costs. From Bostik and Sharnet web adhesives to Supergrip reactive hot melts, Bostik provides high performance adhesives to fit a wide range of product bonding requirements and specifications. |Bostik is a global leader in the adhesive and sealants marketplace with solutions for a variety of markets. Bostik is a worldwide company with over 5000 employees, 48 production facilities, and sales operations in 50 countries across five continents.
Bringabouts (Member since 2022)

Address:


200 Broadhollow Rd
Ste 207
Melville, NY 11747-4806
UNITED STATES

Phone: (516) 313-8271
Website: Bringabouts.net
Bringabouts™ is in development of sustainable ointment application solutions. We source compostable, plant-based wipes and have been in collaboration with various manufacturers for sourcing and testing.