NAPCO Consumer Products Co. (Member since 2019)
Address:


Ihm Sina Street #3, Building #31411
PO Box 214
Dammam, Eastern Province 31411
SAUDI ARABIA

Phone: 966 13 847 3111
Fax: 966 13 847 1918
Website: www.napconational.com
We are a hygiene products company for baby, adult diapers, and feminine napkins. We are converting nonwovens material for finished goods and using spunbond, highloft, and air through bonding technologies.
National Council Of Textile Organizations (NCTO) (Member since 2020)

Address:


1701 K St. NW, Suite 625
Washington, DC 20006
UNITED STATES

Phone: (202) 822-8028
Fax: (202) 822-8029
Website: www.ncto.org
The National Council of Textile Organizations (NCTO) is a unique association representing the entire spectrum of the textile industry. From fibers to finished products, machinery manufacturers to power suppliers, NCTO is the voice of the U.S. textile industry. There are four separate councils that comprise the NCTO leadership structure, and each council represents a segment of the textile industry and elects its own officers who make up NCTOs Board of Directors.
National Wiper Alliance, Inc. (Member since 2001)

Address:


P.O. Box 367
Swannanoa, NC 28778
UNITED STATES

Phone: (828) 236-1300
Fax: (828) 236-0333
Toll Free: (888) 215-1588
Website: www.nationalwiper.com
National Wiper Alliance, Inc. ® is a leading non-wovens converter with the capability to produce wipers for stock and custom applications. NWA has been in business in the Asheville, NC area for over 15 years, and supplies national and international customers with wiping products and raw material. Our capabilities include slitting, folding, sheeting, perforating and inner folding, with focus on full product development, private labeling and full-service fulfillment.
NatureWorks LLC (Member since 2005)

Address:


15305 Minnetonka Boulevard
Minnetonka, MN 55345
UNITED STATES

Phone: (952) 742-0630
Fax: (952) 931-1415
Website: www.natureworksllc.com
NatureWorks LLC is a joint venture between Cargill and Teijin Limited of Japan. Dedicated to meeting the worlds needs today without compromising the earths ability to meet the needs of tomorrow, NatureWorks LLC is the first company to offer a family of commercially available low carbon footprint polymers derived from 100-percent annually renewable resources with cost and performance that compete with petroleum-based packaging materials and fibers. This biopolymer currently uses 65% less fossil fuel resources to produce, and reduces greenhouse gas emissions by 80-90% compared to traditional petroleum-based polymers. The company applies its unique technology to the processing of natural plant sugars to create a proprietary polylactide biopolymer, NatureWorks® which is then marketed globally as Ingeo™.
Neenah Gessner GmbH (Member since 2016)

We manufacture meltblown nonwovens.
Nehemiah Manufacturing Company (Member since 2010)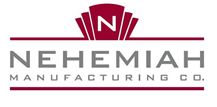 Address:


1130 Findlay Street
Cincinnati, OH 45214
UNITED STATES

Phone: (513) 351-5700
Fax: (513) 351-3438
Website: www.nehemiahmfg.com
Toddler wipes and Cleansing wipes.
Nice-Pak/PDI (Member since 2008)
Address:


Two Nice-Pak Park
Orangeburg, NY 10962
UNITED STATES

Phone: (845) 365-1700
Fax: (845) 398-5807
Toll Free: (800) 999-6423
Website: www.nicepak.com
Nice-Pak/PDI is a multi-national private label manufacturer of wet wipes for baby and healthcare applications from textile fabrics and spunlace nonwovens.
Nilodor (Member since 2020)

Address:


10966 Industrial Parkway NW
Bolivar, OH 44612
UNITED STATES

Phone: (800) 443-4321
Fax: (330) 874-3366
Website: www.nilodor.com
Investigating becoming a pre-moistened wipes converter.
Nonwoven Resource Metrics LLC (Member since 2020)
Consulting group specializing in the use and application of nonwoven fabric technologies and ancillary raw materials into the development of products placed into the consumer, industrial, medical, and hygiene market arenas.
Nonwoven Source (Member since 2015)
Address:


100 Bartlett Peak Drive
Georgetown, TX 78633
UNITED STATES

Phone: (512) 966-1083
Providing technical and sourcing support for the nonwoven industry.
Nonwovens By Design (Member since 2014)

Jeff Willis is an experienced Global Sales, Business and Product Development professional with expertise in technical sales, product development and global multimillion dollar account management. Consistently executes budget targets through new product launches, new accounts and B2B development. Proven ability in nonwovens and textiles, known for business excellence from an array of different sales, technical and management positions. Drives growth through customer focus and collaboration, technical selling and resource management. Jeff graduated from Clemson University with a B.S. in Chemical Engineering.|Jeff is also the chairman of the INDA Technical Advisory Board.
Nonwovens Innovation & Research Institute Ltd. (NIRI) (Member since 2019)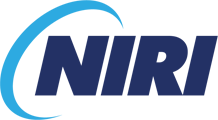 NIRI specializes in helping companies improve their nonwoven products. Using our extensive pilot facilities and state-of-the-art analytical laboratory, we have successfully completed >400 projects for >200 clients. NIRI confidentially develops new products and IP, reducing cost and environmental impact, resolving quality issues and finding new markets, and increasing the profitability of our clients.
Nonwovens Institute at North Carolina State University (Member since 1970)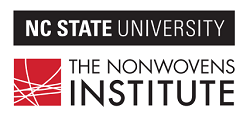 The Nonwovens Institute is the worlds first accredited academic program for the interdisciplinary study of engineered fabrics through an innovative partnership of industry, government, and academe. The institute was established in February 2007 to develop, educate, and train the next generation of industry professionals. The research arm of the institute is the Nonwovens Cooperative Research Center (NCRC). The Nonwovens Cooperative Research Center (NCRC) was founded in 1991 as a State-Industry University Cooperative Research Center from matching grants from the National Science Foundation, the State of North Carolina, and the Industry. |The Nonwovens Institute serves the nonwovens and affiliated industries through research, training, product development, and test-bed facilities. The state-of-the-art facilities include laboratories dedicated to fiber, fabric, and polymer characterization, spunbond and melt blown pilot lines with bicomponent fiber capability, carding, cross-lapping, needle punching, hydroentangling, thermal bonding, and spun bond/melt blown/carded web composite capability. Analytical facilities offer the ability to analyze and evaluate materials performance according to many industry specific standard test methods.
Nonwovens Intelligence LLC (Member since 2018)
Address:


23 School Street
Salem, NH 03079
UNITED STATES

Phone: (859) 447-3195
Consulting: Innovation for Consumer Products in these 3 categories - Incontinence, fem Care, and Diapers. From Concept to Launch. Including Raw Materials. Engineering: Machinery acquisition/technical support for FAT, SAT // Sales equipment for the US market. Business Development: Bring NEW businesses to the US from customers that are not familiar with the US market. Strategy Support - Business Plan, Scope.
Norafin (Americas) Inc. (Member since 2003)

Address:


Biltmore Park
Suite 247, Two Town Square Blvd.
Asheville, NC 28803
UNITED STATES

Phone: (828) 654-7455
Fax: (828) 393-0921
Website: www.norafin.com
Producer of spunlaced and needlepunched nonwovens. Primarily active in the following market segments: protective apparel, filtration, industrial applications, composites. Type of fibers processed: high-performance man-made fibers as well as natural fibers.
Northeastern Nonwovens, Inc. (Member since 2018)

Address:


7 Amarosa Drive, Bldg. #3
Rochester, NH 03868
UNITED STATES

Phone: (603) 332-5900
Fax: (603) 332-5933
Website: www.nenonwovens.com
Northeastern Nonwovens, Inc. is a leading manufacturer of engineered nonwoven fabrics & composite materials. Northeastern Nonwovens offers state-of-the-art, high-speed needlepunch production process capabilities, mechanical process finishing, custom slitting and superior technical and service support from its modern 65,000 square foot factory in Rochester, New Hampshire, USA.
NorthShore Care Supply (Member since 2019)

Address:


1200 Barclay Blvd.
Buffalo Grove, IL 60089
UNITED STATES

Phone: (800) 563-0161
Fax: (847) 559-0098
Website: www.northshore.com
A director-to-consumer premium incontinence brand established in 2002, NorthShore® is the leading high-absorbency brand in the USA specializing in adult, youth and pet markets. We partner with factories and machine manufacturers throughout the world to offer premium, value-added absorbent products. Our direct end-user contact and patient-centered approach provides a wealth of innovation opportunities and long-term brand loyalty.