HADTEX (Member since 2018)

Address:


Jl. Cisirung Km 2.0
Bandung-West Java 40258
INDONESIA

Phone: 62-22-522-4545
Fax: 62-22-8524-1349
Website: www.hadtex.com
Manufacturer of PET spunbond and staple fibers.
Harmsco Industrial Filters (Member since 2018)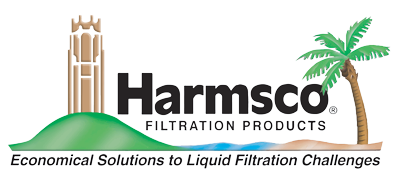 Address:


7169 49th Terrace N.
Riviera Beach, FL 33407
UNITED STATES

Phone: (800) 327-3248
Fax: (561) 845-2474
Website: www.harmsco.com
Harmsco utilizes nonwoven media to produce liquid filtration cartridge filter elements in a variety of nominal and absolute micron and sub-micron ratings.
Hartge Development, LLC (Member since 2022)
Address:


112 Seascape Dr Unit 1504
Miramar Beach, FL 32550
UNITED STATES

Phone: (412) 480-9931
Spunmelt machinery and process development and fabrication.
HDK Industries Inc. (Member since 1992)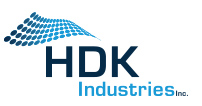 Address:


100 Industrial Park Drive
Rogersville, TN 37857
UNITED STATES

Phone: (423) 272-7119
Fax: (423) 272-4532
Toll Free: (800)209-8043
Website: www.hdkind.com
HDK Industries, Inc., markets nonwoven fabrics, laminates, and composites in the US, Canada, Europe and Asia for a very wide variety of end products. Manufacturing facilities are located in Rogersville, Tennessee. HDK is a privately held company whose owners include an international investor and a major US chemical manufacturer.|Technical expertise is not limited to internal processes alone, but extends to final product use. The company is highly responsive to customer and market requirements.
Heartland Polymers (Member since 2022)

Polypropylene Producers. Produces resin for Fibers Spunbond. Applications: diapers feminine hygiene, adult incontinence products and wet wipes.
Henkel Adhesives (Member since 2000)

Address:


1345 Gasket Drive
Elgin, IL 60120
UNITED STATES

Phone: (847) 468-9200
Fax: (847) 468-9819
Toll Free: 866-4HENKEL
Website: www.henkel.com
Henkel operates worldwide with leading brands and technologies in three business areas:|Laundry & Home Care, Cosmetics/Toiletries, and Adhesive Technologies. Founded in 1876, Henkel holds globally leading market positions both in the consumer and industrial businesses with well-known brands such as Persil, Schwarzkopf and Loctite. Henkel employs about 48,000 people and reported sales of $20.07 billion and adjusted operating profit of $2.27 billion in fiscal 2010. Henkels preferred shares are listed in the German stock index DAX and the company ranks among the Fortune Global 500. |Henkel in Non-Wovens |Henkel is a global innovator, manufacturer and marketer of adhesives for nonwoven applications. We bring a host of new developments and advantages to non-wovens market to improve both products and processes, some of our innovations & capabilities include |Cool Technology |Adhesives for thinner, more flexible substrates |Adhesives for the wide range of elastic materials |Global pilot coating capabilities |Unique delivery options |Henkel products can be found in every step of the production process, from nonwoven production to product converting and the packaging of several disposable hygiene finished goods, including: |Baby Care Baby diapers, training pants, disposable pants and wipes |Feminine Care Sanitary napkins, panty liners, maxi and mini pads, nursing pads and post partum pads |Adult Incontinence Protective underwear, bed pads, bladder control pads |Household applications Meat and poultry pads, cleaning products, pet care
Herrmann Ultrasonics (Member since 1999)

Address:


1261 Hardt Circle
Bartlett, IL 60103
UNITED STATES

Phone: (630) 626-1626
Fax: (630) 626-1627
Website: www.herrmannultrasonics.com
Herrmann Ultrasonics, North America provides solutions and ultrasonic welding systems with a focus on the nonwovens and hygiene industry. Herrmanns technology allows for continuous embossing, laminating and cutting. The laminated materials provide a pleasant softness and fulfill all requirements for wear comfort and functionality. Herrmann Ultrasonics modern advanced laboratory includes a high speed calender with capabilities of performing material trials at rates greater than 2000 ft./min.
High-Tech Conversions (Member since 2022)

High-Tech Conversions is a global manufacturer of innovative cleanroom supplies and cleaning products for a variety of high-tech industries. Our products are trusted in controlled environments, PCB assembly lines, laboratories, and manufacturing facilities across the world.
Hills Inc. (Member since 2014)

Address:


7785 Ellis Road
W. Melbourne, FL 32904-1195
UNITED STATES

Phone: (321) 724-2370
Fax: (321) 676-7635
Website: www.hillsinc.net
Hills commercial equipment sales span applications in spunbond, meltblown, staplefiber, continuous filament, monofilament, and spinning equipment. Hills is the leader in multicompent fiber technology, as a result of its precise metering/distribution systems in it spinpacks as well as its unique polymer temperature separation systems. Virtually any imaginable multicomponent fiber cross section including images of logos can be produced with the Hills Technology.
Hollingsworth & Vose Company (Member since 1997)

Address:


112 Washington Street
East Walpole, MA 02032
UNITED STATES

Phone: (508) 668-0295
Fax: (508) 668-3557
Website: www.hollingsworth-vose.com
Hollingsworth & Vose Company, with its advanced R&D and pilot manufacturing facilities, drives value in our customers' products by inventing next-generation materials with superior performance. H&V' products are found in applications such as engine filtration, high efficiency air and liquid filtration, battery separators, gasket materials, and specialty and industrial nonwovens. Our expertise and process capabilities include wet laid, dry laid, melt blown, and composite technologies.
Holmes Consulting (Member since 2013)
Address:


129 Kelekent Lane
Cary, NC 27518
UNITED STATES

Phone: (919) 600-1550
Nonwoven Industry Statistics, Production Processes, Applications, Product Development, Patent Litigation.
HomTex, Inc. (Member since 2020)

Address:


2125 2nd Avenue SW
Cullman, AL 35055
UNITED STATES

Phone: (256) 734-3937
Fax: (256) 736-2043
Website: www.HomTex.com
HomTex is an end user of PPE fabrics, involved in producing end product PPE. HomTex has no machinery producing nonwoven fabrics. HomTex utilizes polypropylene fibers in the end production of PPE.
Honey Pot Company, The (Member since 2023)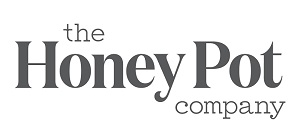 Address:


1115 Howell Mill Rd NW, Suite 750
Atlanta, GA 30318
UNITED STATES

Phone: (708) 214-3249
Website: thehoneypot.co
We are a brand owner and we work with contract manufacturers that produce nonwoven products, specifically menstrual pads, tampons and feminine hygiene wipes.
Honeywell, UOP LLC (Member since 2022)

Address:


25 E. Algonquin Road
Des Plaines, IL 60017
UNITED STATES

Phone: (847) 391-2000
Fax: (847) 391-2253
Website: uop.honeywell.com
Seller of HVAC air filters with Honeywell Brand.
Household & Commercial Products Association (Member since 2009)

Address:


Suite 300
900 17th Street NW
Washington, DC 20006
UNITED STATES

Phone: (202) 872-8110
Fax: (202) 872-8114
Website: www.thehcpa.org
The CSPA represents the consumer specialty products industry a dynamic industry that provides households, institutions, and industrial customers with products that help promote a cleaner and healthier environment. They foster high standards for the industry and a concern for the health, safety and environmental impacts of it products. They address legislative and regulatory challenges at the federal, state, local and international level and meet the needs of the industry for technical guidance. Forums are provided to share ideas.
Hyperion Materials & Technologies, Inc. (Member since 2021)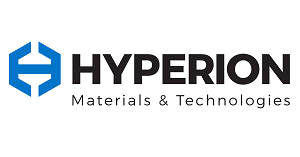 Address:


6325 Huntley Road
Columbus, OH 43229
UNITED STATES

Phone: (614) 438-2000
Website: www.hyperionmt.com
Design, manufacture, and support rotary cutting equipment for baby care, adult care, hygiene, medical, and other industries. Included is the IQUT for measuring and monitoring parameters that influence cutting parameters, the patented HTC extension to improve stability, patented Helicut technology for cross directional cutting, and A-flex technology for quick anvil changes.