Jacob Holm & Sons AG

Address:


Picassoplatz, 8
CH-4052 BASEL
SWITZERLAND

Phone: 41 612 702 302
Fax: 41 612 702 319
Website: www.jacob-holm.com
Jacob Holm Group develops unique nonwoven fabrics to meet your challenge. With our young entrepreneurial spirit and over 220 years of business experience, we combine discipline with creativity to bring magic to fabric. Thanks to extensive research and innovation, we continuously add value to our fabrics, such as Sontara®, SoftFlush® and SoftLite®. Today, over 700 employees supported by a worldwide sales and production organization, serve the Hygiene, Consumer Wipes, Beauty Care, Health Care and Industrial markets.
Janesville Acoustics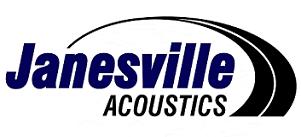 Address:


29200 Northwestern Highway, Suite 400
Southfield, MI 48033
UNITED STATES

Phone: (248) 948-1811
Fax: (248) 948-1822
Website: www.janesvilleacoustics.com
Janesville Acoustics is committed to serving the global automotive and transportation industry by providing superior thermal and acoustical products, services and solutions.
JCEM USA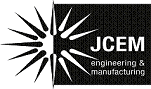 Address:


132 Citizens Blvd.
Simpsonville, KY 40067-6547
UNITED STATES

Phone: (502) 722-3740
Fax: (502) 722-3741
Website: www.jcem.ch
JCEM Digital CNC Controlled Pleaters & Peripherals|Innovative High End Products Swiss Quality!|Customer demands have led JCEM GmbH to create the worlds most innovative digitally controlled CNC Blade Pleater of our time. The P3 Digital CNC Blade Pleating Machine is a successor to both the P1 Pleater Model introduced in the 90s, and the P2 Digital pleater introduced in the Year 2000 at the 2005 Filtech Exhibition. Enhanced digital controls and kinematical blade movement provide filter manufacturers the highest accuracy and precision attainable for a world-class pleating process. |Our Swiss Certified Digital CNC Blade Pleating machines are the specified choice by many of the leading filtration companies worldwide. Our customers are those who need single or multi-layer pleating processes, total automation, touch screen window monitors, controlled on the fly parameter changes, increased production rates, scrap reduction, precise and consistent pleating, plus a quick return on their investment. |The JCEM Digital Pleater can pleat virtually all filtration/related materials with excellent results, from paper to wire mesh, single-layer synthetic, or multi layer configurations.|Additional peripheral equipments up to complete production lines have been successfully engineered and installed and can be added at any time as part of our modular concept solution.|An easy to use operator interface, guarantees labour cost savings based on set-up parameters being saved in a configuration file for quick re-call. At the touch of the screen, the customers predefined configuration file can be opened and within seconds the pleater is automatically setting itself up to start the repeat pleating job. Manufacturers can expect JCEM pleating machinery to produce precise vertical pleats while reaching high production speeds without experiencing any damage or waste. |Speeds of 200 pleats per minute, pleat heights to 4-3/4 and pleat widths to 94-1/2 can be configured according to customer requirements. We can supply our P3 Digital Pleater within 8 Weeks and we are proud to have the fastest delivery time World Wide!|JCEM stands for highest technology, top Swiss Quality machinery and delicate custom made engineering capabilities.
Jenkins, Wilson & Taylor (Patent Attorneys)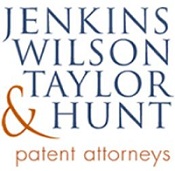 Address:


University Tower, Suite 1200
3100 Tower Blvd.
Durham, NC 27707
UNITED STATES

Phone: (919) 493-8000
Fax: (919) 419-0383
Website: www.jenkinswilson.com/
Established in 1984, Jenkins, Wilson, Taylor & Hunt, P.A. is a specialized law practice devoted exclusively to providing intellectual property counseling and services to clients with respect to patent, trademark, and copyright law.
Jiangsu Yingyang Nonwoven Machinery Co., Ltd.

Address:


Renyang Industrial Park
Zhitang Town
Changshu, Jiangsu 215539
CHINA

Phone: 86 512 5258 7768
Fax: 86 512 5258 8372
Website: www.yingyang.cn
The company's machinery products include, but are not limited to, the manufacture of carpet, geotextiles, synthetic leather, thermal and chemically bonded wadding, spunbond, automotive products, and other nonwovens.
Jingyin Fubang Import & Export Co., Ltd.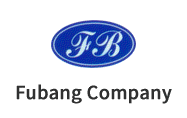 Address:


#2-304, 117 Shoushan Road
Jiangyin, Jiangsu 214431
CHINA

Phone: 86-510-8688 8150
Fax: 86-510-8688 8960
Website: http://www.fubangcompany.com/
We sell spunlace machine lines, thermalbond and calender machine line, spunbond and SMS, needlpunch lines and wadding lines, many machines to make other nonwoven products. We also supply polyester fiber and viscose fiber and some end products.
John Anderson, Consultant
Address:


2031 Sandy Pond Lane
Waxhaw, NC 28173
UNITED STATES

Phone: (704) 243-1244
Consultation to fiber producers or marketing, product design and distribution.
Johns Manville Corporation

Address:


P.O. Box 5108
Denver, CO 80217-5108
UNITED STATES

Phone: (303) 978-2000
Fax: (303) 978-4654
Website: www.jm.com
Johns Manville Filtration has been providing filtration solutions since the 1940's and offers one of the widest arrays of filtration products in the world. Employing three Technology centers globally, Johns Manville Filtration offers the best solution for any of your filtration needs.
Johnson & Johnson Consumer Personal Products Worldwide

Address:


199 Grandview Road
Skillman, NJ 08558-9498
UNITED STATES

Phone: (908) 904-1402
Fax: (908) 904-3748
Website: www.jnj.com
The Johnson & Johnson Family of Consumer Companies offers the worlds largest range of consumer healthcare products. Our baby care, skin care, oral care, wound care, over-the-counter and womens health products feature brands trusted by consumers and healthcare professionals worldwide. By anticipating needs and creating solutions and experiences, we help people live healthy, vibrant lives.
Jumpstart Consultants, Inc.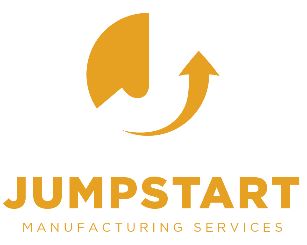 Address:


4649 Carolina Ave., Bldg. 1
Richmond, VA 23222
UNITED STATES

Phone: (804) 321-5867
Fax: (804) 321-5868
Website: www.jumpstartinc.net
Based in Richmond, Virginia, Jumpstart is a leading supplier of various tehnical and industrial fabrics for building construction, industrial, vehicle and other specialty applications. Core capabilities include finished goods converting, digital printing, product development, global sourcing, logistics and technical and marketing consultation.
JX Nippon ANCI, Inc.

Address:


600 Townpark Lane
Suite 075
Kennesaw, GA 30144
UNITED STATES

Phone: (404) 891-1300
Fax: (404) 891-1310
Toll Free: (877) 332-2624
Website: www.clafusa.com
JX Nippon ANCI, Inc. is a roll good producer and supplier of CLAF® and Milife® fabrics. CLAF® fabric is a cross laminated polyolefin open mesh nonwoven which is used by itself for packaging and other applications and as a reinforcement for films, papers, nonwovens and other materials. End products include produce packaging, breathable composites for housewrap and roofing applications, reinforced envelopes and filtration products. In-house thermal lamination up to 120 inch width is offered to make custom composites. Milife® is a cross laminated polyester nonwoven with a textile appearance, low elongation and high dimensional stability. End uses include decorative packaging, window treatments and wallcovering.