JCEM Inc. (Member since 2019)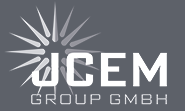 Address:


2606 River Green Circle
Louisville, KY 40206
UNITED STATES

Phone: (866) 866-8931
Fax: (502) 365-2415
Website: www.jcem.group
JCEM Group, which includes JCEM GmbH (Switzerland), TAG GmbH (Germany), and JCEM Inc. (USA), is the global leader for all types of pleating equipment, offering the worlds most innovative, efficient, and robust pleating systems available anywhere on the globe. Our equipment lineup consists of the latest generation P7 model which offers world-record pleating speeds, turn-key blade and mini-pleat systems, cabin air lines, custom requirements, and much more.
Jenkins, Wilson & Taylor (Patent Attorneys) (Member since 2003)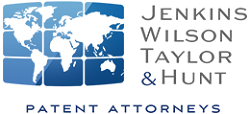 Address:


University Tower, Suite 1200
3100 Tower Blvd.
Durham, NC 27707
UNITED STATES

Phone: (919) 493-8000
Fax: (919) 419-0383
Website: www.jenkinswilson.com/
Established in 1984, Jenkins, Wilson, Taylor & Hunt, P.A. is a specialized law practice devoted exclusively to providing intellectual property counseling and services to clients with respect to patent, trademark, and copyright law.
Jiangsu Yingyang Nonwoven Machinery Co., Ltd. (Member since 2017)

Address:


Renyang Industrial Park
Zhitang Town
Changshu, Jiangsu 215539
CHINA

Phone: 86 512 5258 7768
Fax: 86 512 5258 8372
Website: www.yingyang.cn
The company's machinery products include, but are not limited to, the manufacture of carpet, geotextiles, synthetic leather, thermal and chemically bonded wadding, spunbond, automotive products, and other nonwovens.
Joci Stores (Member since 2022)
Address:


P.O.Box 17084 ADUM
Kumasi Ghana West Africa
Kumasi, Ashanti 00233
GHANA

Phone: 233 241 115 057
Our expertise is in sales, promotions, marketing, and distribution of end product nonwovens such as wipes, diapers, tissue paper, etc.
Johns Manville Corporation (Member since 1980)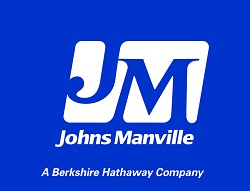 Address:


P.O. Box 5108
Denver, CO 80217-5108
UNITED STATES

Phone: (303) 978-2000
Fax: (303) 978-4654
Website: www.jm.com
Johns Manville Filtration has been providing filtration solutions since the 1940's and offers one of the widest arrays of filtration products in the world. Employing three Technology centers globally, Johns Manville Filtration offers the best solution for any of your filtration needs.
Johnson & Johnson Consumer, Inc. (Member since 2002)
Address:


199 Grandview Road
Skillman, NJ 08558-9498
UNITED STATES

Phone: (908) 904-1402
Fax: (908) 904-3748
Website: www.jnj.com
The Johnson & Johnson Family of Consumer Companies offers the worlds largest range of consumer healthcare products. Our baby care, skin care, oral care, wound care, over-the-counter and womens health products feature brands trusted by consumers and healthcare professionals worldwide. By anticipating needs and creating solutions and experiences, we help people live healthy, vibrant lives.
Jumpstart Consultants, Inc. (Member since 2014)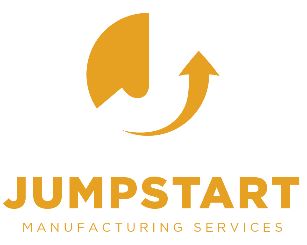 Address:


4649 Carolina Ave., Bldg. 1
Richmond, VA 23222
UNITED STATES

Phone: (804) 321-5867
Fax: (804) 321-5868
Website: www.jumpstartinc.net
Based in Richmond, Virginia, Jumpstart is a leading supplier of various tehnical and industrial fabrics for building construction, industrial, vehicle and other specialty applications. Core capabilities include finished goods converting, digital printing, product development, global sourcing, logistics and technical and marketing consultation.