Jacob Holm & Sons AG (Member since 2003)

Address:


Picassoplatz, 8
CH-4052 BASEL
SWITZERLAND

Phone: 41 612 702 302
Fax: 41 612 702 319
Website: www.jacob-holm.com
Jacob Holm Group develops unique nonwoven fabrics to meet your challenge. With our young entrepreneurial spirit and over 220 years of business experience, we combine discipline with creativity to bring magic to fabric. Thanks to extensive research and innovation, we continuously add value to our fabrics, such as Sontara®, SoftFlush® and SoftLite®. Today, over 700 employees supported by a worldwide sales and production organization, serve the Hygiene, Consumer Wipes, Beauty Care, Health Care and Industrial markets.
JCEM Inc. (Member since 2019)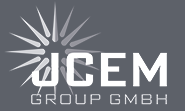 Address:


2606 River Green Circle
Louisville, KY 40206
UNITED STATES

Phone: (866) 866-8931
Fax: (502) 365-2415
Website: www.jcem.group
JCEM Group, which includes JCEM GmbH (Switzerland), TAG GmbH (Germany), and JCEM Inc. (USA), is the global leader for all types of pleating equipment, offering the worlds most innovative, efficient, and robust pleating systems available anywhere on the globe. Our equipment lineup consists of the latest generation P7 model which offers world-record pleating speeds, turn-key blade and mini-pleat systems, cabin air lines, custom requirements, and much more.
Jeff Hurley Consulting (Member since 2020)
Address:


26 Revere Road
Ardsley, NY 10502
UNITED STATES

Phone: (914) 374-6562
Consulting for the consumer and healthcare markets in the areas of process and product development, fiber, and nonwoven supply chain optimization, building innovation pipelines and transitioning product platforms to sustainable designs.
Jenkins, Wilson & Taylor (Patent Attorneys) (Member since 2003)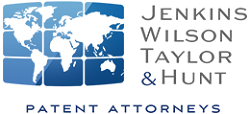 Address:


University Tower, Suite 1200
3100 Tower Blvd.
Durham, NC 27707
UNITED STATES

Phone: (919) 493-8000
Fax: (919) 419-0383
Website: www.jenkinswilson.com/
Established in 1984, Jenkins, Wilson, Taylor & Hunt, P.A. is a specialized law practice devoted exclusively to providing intellectual property counseling and services to clients with respect to patent, trademark, and copyright law.
Jiangsu Yingyang Nonwoven Machinery Co., Ltd. (Member since 2017)

Address:


Renyang Industrial Park
Zhitang Town
Changshu, Jiangsu 215539
CHINA

Phone: 86 512 5258 7768
Fax: 86 512 5258 8372
Website: www.yingyang.cn
The company's machinery products include, but are not limited to, the manufacture of carpet, geotextiles, synthetic leather, thermal and chemically bonded wadding, spunbond, automotive products, and other nonwovens.
Johns Manville Corporation (Member since 1980)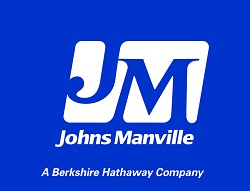 Address:


P.O. Box 5108
Denver, CO 80217-5108
UNITED STATES

Phone: (303) 978-2000
Fax: (303) 978-4654
Website: www.jm.com
Johns Manville Filtration has been providing filtration solutions since the 1940's and offers one of the widest arrays of filtration products in the world. Employing three Technology centers globally, Johns Manville Filtration offers the best solution for any of your filtration needs.
Johnson & Johnson Consumer, Inc. (Member since 2002)
Address:


199 Grandview Road
Skillman, NJ 08558-9498
UNITED STATES

Phone: (908) 904-1402
Fax: (908) 904-3748
Website: www.jnj.com
The Johnson & Johnson Family of Consumer Companies offers the worlds largest range of consumer healthcare products. Our baby care, skin care, oral care, wound care, over-the-counter and womens health products feature brands trusted by consumers and healthcare professionals worldwide. By anticipating needs and creating solutions and experiences, we help people live healthy, vibrant lives.
Jones Family of Companies, Inc. (Member since 2020)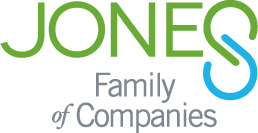 Address:


PO Box 367
Humboldt, TN 38343-0385
UNITED STATES

Phone: (901) 948-4469
Fax: (901) 948-4123
Website: www.jonesfamilyco.com
Jones Family of Companies produces high quality, technical nonwovens for a broad scope of Industrial Markets. Our MFG technology allows us to product a broad range of nonwovens materials utilizing several different raw material inputs PET, Cotton, Jute, Hemp, Corriaget, and wool.
Jumpstart Consultants, Inc. (Member since 2014)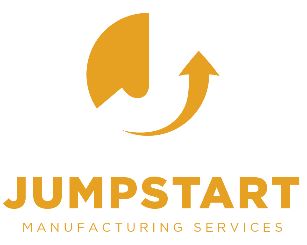 Address:


4649 Carolina Ave., Bldg. 1
Richmond, VA 23222
UNITED STATES

Phone: (804) 321-5867
Fax: (804) 321-5868
Website: www.jumpstartinc.net
Based in Richmond, Virginia, Jumpstart is a leading supplier of various tehnical and industrial fabrics for building construction, industrial, vehicle and other specialty applications. Core capabilities include finished goods converting, digital printing, product development, global sourcing, logistics and technical and marketing consultation.
JX Nippon ANCI, Inc. (Member since 2003)

Address:


600 Townpark Lane
Suite 075
Kennesaw, GA 30144
UNITED STATES

Phone: (404) 891-1300
Fax: (404) 891-1310
Toll Free: (877) 332-2624
Website: www.clafusa.com
JX Nippon ANCI, Inc. is a roll good producer and supplier of CLAF® and Milife® fabrics. CLAF® fabric is a cross laminated polyolefin open mesh nonwoven which is used by itself for packaging and other applications and as a reinforcement for films, papers, nonwovens and other materials. End products include produce packaging, breathable composites for housewrap and roofing applications, reinforced envelopes and filtration products. In-house thermal lamination up to 120 inch width is offered to make custom composites. Milife® is a cross laminated polyester nonwoven with a textile appearance, low elongation and high dimensional stability. End uses include decorative packaging, window treatments and wallcovering.