QComp Technologies, Inc.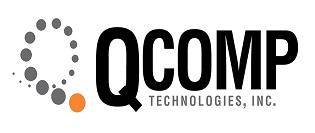 Address:


W6564 Quality Dr.
Greenville, WI 54942
UNITED STATES

Phone: (920) 757-0775
Fax: (920) 757-9961
Website: www.qcomptech.com
Automatic plastic lid applicator for wrapped Wet Wipe products. QComps robotic Pick and Glue system uses vision to pick lids, apply glue and place lids on flow wrapped pouches at rates up to 80/min. QComp also has a proprietary design for picking lids without vision and achieving accuracies of less than +/- 2mm. QComp has standard robotic case packer designs, palletizers and line control integration services. QComp is a world-class industrial automation integrator of robotic material handling systems that are designed to improve your production efficiency.