D-Mark, Inc. (Member since 2014)
Address:


25712 D'Hondt Court
Chesterfield, MI 48051
UNITED STATES

Phone: (586) 949-3610
Fax: (586) 949-4181
Website: www.dmarkinc.com
Polyester web impregnated with carbon granules made on a Rando Machine. Air filter for industrial and commercial applications.
Dermasteel, Ltd. (Member since 2020)

Address:


140 N. High Street
Gahanna, OH 43230
UNITED STATES

Phone: (614) 361-6543
Website: www.mdp4men.com
We manufacture, sell, and distribute male bladder leakage absorbent disposable sleeves.
DeSales Trading Company, Inc. (Member since 2018)

Address:


P.O. Box 269
Burlington, NC 27216-0269
UNITED STATES

Phone: (336) 227-0200
Fax: (336) 227-0118
Website: www.desales.com
DeSales Trading Company, Inc., specializes in the buying and selling of obsolete/stocklot fibers, super absorbent polymer and related materials for the nonwoven textile sector of the textile market. In addition, DeSales Trading Company, Inc., buys and sells yarns, fibers and rubber thread for traditional textile applications. January 2019 will mark 50 years of business for DeSales Trading Company, Inc.
Designetics, Inc. (Member since 2022)

Address:


1624 South Eber Rd.
Holland, OH 43528
UNITED STATES

Phone: (419) 866-0700
Fax: (419) 866-0767
Website: www.designetics.com
We use felts of various types as the tip of the fluid applicator mounted on a plastic base and also send it out for processing such as napping. Other materials used in our manufacturing process in addition to felt include foam and wool.
Devan North America, LLC (Member since 2017)

Address:


C-13 1200 Woodruff Road
Greenville, SC 29607
UNITED STATES

Phone: (864) 520-1006
Website: www.devan.net
Offer affordable and effective functional masterbatches as well as topical coatings for the nonwoven industry. FR, antimicro, soft touch, hydrophilic, thermoregulation.
DI 2 Technologies (Member since 2015)
Address:


P.O. Box 4720
Davidson, NC 28036-4720
UNITED STATES

Phone: (704) 528-0302
Fax: (704) 528-1628
Provides regulatory compliance consulting services for fire retardant state and federal standards. Provides technical product development consulting services.
Diamond Wipes International (Member since 2013)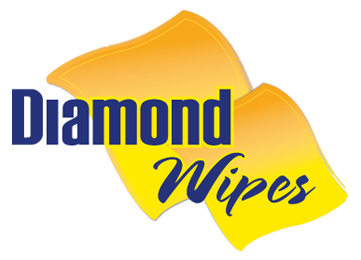 Address:


4651 Schaefer Avenue
Chino, CA 91710
UNITED STATES

Phone: (909) 230-9888
Fax: (909) 230-9885
Website: www.diamondwipes.com
Diamond Wipes International was founded as a restaurant wipe manufacturer. Currently we are operating as the Western U.S. leader in wet wipe converting. We produce over 2.2 million wipes daily, serving wide-ranging markets and clients including food service, hospitality, health care, beauty, personal care, pharmaceutical, household, industrial & retail. Our products are made of various nonwoven items such as Airlaid, Spunlace, Needlepunch, Hydraspun and Thermal bond.
Diaper Recycling Technology Pte. Ltd. (Member since 2018)

Address:


75 Ayer Rajah Crescent #01-08
SINGAPORE 139953
SINGAPORE

Phone: 65 8300 0511
Website: www.mobiair.technology
Mobi-Air, your air handling specialist, supplies safe high performance air-handling systems including traditional drum filtration technology and the next generation Mobi-Flex(TM) technology. Diaper Recycling Technology is a technology company solely focused on advanced diaper recycling solutions.
Diaper Testing International (Member since 2011)

A consulting expert in the field of disposable personal absorbent care products with more than 25 years of experience. Richer Investment specializes in baby and adult incontinence products. We have helped investors with diaper factory projects all over the world, with clients in 26 countries. We perform diaper factory audits, product performance benchmarking, product design improvements, diaper industry training to raw material suppliers, and professional laboratory testing services. If it has to do with disposable diapers, we are your source.
Dilo Incorporated (Member since 1992)

Address:


P.O. Box 19728
3234 Oak Lake Blvd.
Charlotte, NC 28219-9728
UNITED STATES

Phone: (704) 357-3456
Fax: (704) 357-0063
Website: www.dilo.de
Dilo Incorporated is the sales and service arm of Dilo Group in North America offering Dilo crosslappers and needlelooms, Spinnbau cards and Temafa opening/blending equipment to the nonwovens industry.
Dolan GmbH (Member since 2009)

Address:


Regensburger Strasse 109
D-93309 KELHEIM
GERMANY

Phone: 49 9441 99 637
Fax: 49 9441 99 639
Website: www.dolan-gmbh.com
Dolan Manufactures acrylic fibers for hot gas filtration under the brand name: Dolanit® 12.
Dow (Member since 1973)

Address:


2020 Dow Center
Midland, MI 48674
UNITED STATES

Phone: (989) 638-3493
Fax: (989) 636-6454
Website: www.dow.com
Dow is a leading manufacturer of polymer and chemical-based material-science and product solutions that improve the performance and overall comfort of hygiene and medical articles. Dow is committed to working with customers to develop cost-efficient solutions that improve safety, productivity, processability and profitability while delivering products that reduce bulk, improve fit, increase softness and promote skin health. |Innovation continues to drive Dow and our customers in the next generation of products. With a team of dedicated research and development professionals and top-notch facilities, customers can be confident that resources will not be limited when it comes to making the next big idea a reality. Dow also offers an established line of leading technologies.
Drake Extrusion (Member since 2022)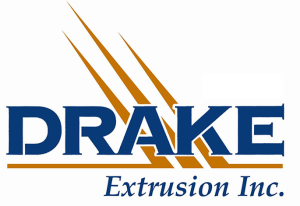 Address:


790 Industrial Park Rd.
Ridgeway, VA 24148
UNITED STATES

Phone: (276) 632-0159
Website: www.drakeextrusion.com
We supply staple polypropylene fiber to the nonwovens industry.
Dude Products Inc. (Member since 2020)

Address:


3501 N Southport Ave. #476
Chicago, Il 60657-1475
UNITED STATES

Phone: (708) 291-0113
Website: www.dudeproducts.com
Brand owners of Dude Wipes.
Dukane IAS LLC (Member since 2012)

Address:


2900 Dukane Dr.
St. Charles, IL 60174
UNITED STATES

Phone: (630) 797-4900
Fax: (630) 797-4949
Website: www.dukane.com
Dukane is a global leader in designing and manufacturing high speed ultrasonic bonding equipment and ultrasonic generators for a variety of nonwoven products and applications. With 30+ years of experience in providing accurate, consistent, and reliable bonding solutions for Personal Care and Hygiene applications, our expertise goes beyond the sale of ultrasonic equipment. We have the knowledge and experience necessary to integrate our technology into new processes. We control the manufacturing of our ultrasonic systems to ensure their performance over the long term.