Fabric Sources International LLC (Member since 2014)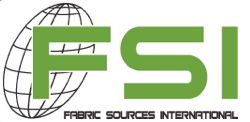 Address:


2305 Dalton Industrial Court
Dalton, GA 30721
UNITED STATES

Phone: (706) 370-5024
Fax: (706) 370-5028
Website: www.buyfsi.com
FSI sews & Converts all types of nonwoven fabrics. Converting capabilities include rotary and sonic slitting, sheeting, needling felts together, hot melt lamination and gas fired dryer fan drying coated substrates.
FG Clean Wipes (Member since 2021)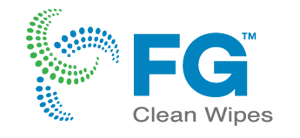 Address:


2255 Westover Road
Chicopee, MA 01022
UNITED STATES

Phone: (800) 628-8606
Fax: (413) 592-4112
Website: www.fgcleanwipes.com
Manufacturer of specialized wiping materials for over 100 years. Our target markets are life sciences manufacturing facilities and other controlled environments (cleanroom wipes).
Fi-Tech Inc. (Member since 1987)

Address:


501 Research Road
Richmond, VA 23236-3090
UNITED STATES

Phone: (804) 794-9615
Fax: (804) 794-9514
Website: www.fi-tech.com
Fi-Tech, Inc. is a manufacturers representative focused on supplying key components and machinery to the nonwovens industry. Through primarily European based suppliers, Fi-Tech is your source for spunmelt equipment, spinnerets, spin belts, calender rolls, dryers and many other key components and machines. Whether you manufacture spunbond, meltblown, spunlace, highloft or other nonwovens fabrics, Fi-Tech is well positioned to assist your business.
Fiber Industries LLC (Member since 2017)
Fiber Industries, LLC is a new US-owned producer of polyester staple fibers located in Darlington, SC. Although it is a new entity, Fiber Industries inherits a substantial knowledge and capability along with the production equipment used for decades of staple fiber development and production for the nonwovens industry by Wellman, Inc. and its predecessors.
Fiber Innovation Technology - Fiber Division (Member since 1998)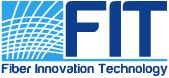 Address:


398 Innovation Drive
Johnson City, TN 37604
UNITED STATES

Phone: (423) 232-0072
Fax: (423) 232-1308
Website: www.fitfibers.com
Fiber Innovation Technology supplies specialty synthetic fibers to the nonwoven industry. We supply many configurations, cross-sections and polymer types. We participate in many markets including, but not limited to, filtration, hygiene and personal care.
Fibertex Nonwovens, LLC (Member since 2010)

Address:


27981 W. Concrete Drive
Ingleside, IL 60041
UNITED STATES

Phone: (815) 349-3200
Fax: (815) 344-2165
Website: www.fibertex.com
Fibertex Nonwovens is a market leading manufacturer of nonwovens for the automotive, filtration, medical and construction industries. In addition to this, we also supply nonwovens for a number of other industrial and technical applications. With corporate office in Aalborg, Denmark, and manufacturing sites in Denmark, Turkey, the Czech Republic, France, the USA and South Africa, Fibertex is globally represented. Since its foundation in 1968, Fibertex has continuously expanded and today manufactures nonwovens for customers all over the world for many different applications.
FiberVisions Corporation (Member since 2015)

Address:


3700 Crestwood Parkway, Suite 900
Duluth, GA 30096
UNITED STATES

Phone: (678) 578-7240
Fax: (678) 578-7276
Website: www.fibervisions.com
Global producer of polyolefin-based fibers and bicomponent fibers, and leading innovator of specialty olefin-based fibers. Wide range of end products - hygiene (diapers, wipes, femcare), filtration, technical solutions.
Filcon Fabrics (Member since 2016)

Address:


4900 SW Griffith Dr. Suite 271
Beaverton, OR 97005
UNITED STATES

Phone: (503) 644-0480
Fax: (503) 644-0837
Website: www.filcon-fabrics.com
FILCON FABRICS produces forming fabrics, spinbelt, apron, engineered woven fabrics, filtration mesh, dryer belt, dewatering belt and any other types of conveyor mesh belts used in the nonwoven web production lines.
First Quality Products, Inc. (Member since 1998)

Address:


P.O. Box 270
McElhattan, PA 17748
UNITED STATES

Phone: (570) 769-6900
Fax: (570) 769-7481
Website: www.firstquality.com
Fitesa (Member since 2015)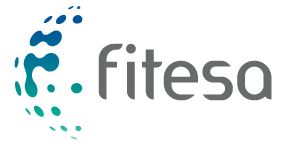 Address:


840 S.E. Main Street
Simpsonville, SC 29681
UNITED STATES

Phone: (864) 967-5600
Fax: (864) 967-5621
Website: www.fitesa.com
Fitesa is a leader in the design and manufacture of nonwoven fabric solutions for the global hygiene market. Enjoying global reach from its manufacturing sites in North and South America, Europe and Asia, Fitesa employs a wide range of nonwoven production technologies to meet customer requirements for service, quality, and flexibility. Fitesa specializes in the development of innovative products, both independently and in collaboration with customers. For more information about Fitesa and its products, visit www.fitesa.com.
Focke & Co., Inc. (Member since 2010)

Address:


5730 Millstream Rd.
Whitsett, NC 27377
UNITED STATES

Phone: (336) 449-7200
Fax: (336) 449-5444
Website: www.focke.com
FOCKE & CO serves the nonwovens industry with high-speed packaging lines for products, such as sanitary napkins and diapers. As one of the leading manufacturers of packaging machines FOCKE & CO provides customized packaging machinery and turnkey line engineering solutions for primary packaging as well as end-of-line packaging and palletizing. Since its foundation in 1955 FOCKE & CO has delivered more than 22,000 machines to more than 120 countries.
Focus Hotmelt Company LTD. (Member since 2021)
Address:


Lixin Drive, Zengcheng Dev. Zone
Guangzhou 511335
CHINA

Phone: 86 20 82469198
Focus Hotmelt supplies hotmelt adhesives exclusively to the Global Nonwovens Disposable Hygiene industry.
Frankl & Thomas, Inc. (Member since 2014)

Address:


PO Box 26329
Greenville, SC 29616-1329
UNITED STATES

Phone: (864) 288-5050
Fax: (864) 234-7544
Website: www.frankl-thomas.com
Since 1976 Frankl & Thomas and Nippon Nozzle have been the world leaders in spunlace jet strips. The firm also manufacture and sell manifolds, filters and transport belts for spunlace. Large up to 4.2 meter spunbond spinnerettes and Meltblown nose assemblies are manufactured in Nippon Nozzle's ultramodern plant in Kobe, Japan. In addition, F&T sells aspirator guns, Far extrusion plants, Fourn pilot plants and burn off ovens as well as Kluber synthetic lubricants.
Freudenberg Performance Materials (Member since 1982)

Address:


PO Box 15910
Durham, NC 27704
UNITED STATES

Phone: (919) 620-3900
Fax: (919) 620-3909
Website: www.freudenberg-pm.com
Freudenberg Performance Materials is a leading global manufacturer of innovative technical textiles offering differentiated value propositions to a broad range of markets and applications such as apparel, automotive, building materials, energy, filter media, healthcare, hygiene, building Interiors, shoe and leather goods as well as specialties. In 2018, the company generates sales of more than 920 million and has 23 manufacturing sites in 13 countries and more than 3.600 associates. Freudenberg Performance Materials attaches great importance to social and ecological responsibility. For more information, please visit www.freudenberg-pm.com
FyterTech Nonwovens LLC (Member since 2022)

Address:


2121-B American Boulevard
De Pere, WI 54115
UNITED STATES

Phone: (920) 246-9223
Website: www.fytertech.com
Manufacturer and marketer of meltblown and airlaid fabrics for the sorbent, filtration, and hygiene markets.