Gelok International Corp. (Member since 1993)

Address:


PO Box 69
Dunbridge, OH 43414-0069
UNITED STATES

Phone: (419) 352-1482
Fax: (419) 352-8340
Website: www.gelok.com
Gelok International is a premier manufacturer of low-profile, superabsorbent laminates that are designed to absorb aqueous fluids such as blood, exudate and urine. Applications include food tray packaging, medical packaging, spill control, personal hygiene, medical cleanup, wound dressings and filtration media for water removal.
Georgia-Pacific Nonwovens (Member since 1998)

Address:


133 Peachtree Street NE
Atlanta, GA 30303
UNITED STATES

Phone: (404) 652-4000
Website: www.gp.com
In addition to manufacturing our own extensive line of products, Georgia-Pacific also supplies other manufacturers with specially engineered, absorbent materials, called nonwovens. These include airlaid and carded fabrics.
Ginni Filaments Limited (Member since 2005)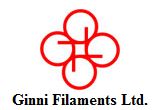 Address:


H-6, Sector - 63
NH24
NOIDA 201301
INDIA

Phone: 91-120-4058400
Fax: 91-120-4250975
Website: www.ginnifilaments.com
Ginter Hill Corporation (Member since 2019)
Address:


1 Flower Farm Lane
Westport, CT 06880
UNITED STATES

Phone: (203) 293-4301
We produce antimicrobial plastic master batches, such as PP, PA, PET, PE, etc. for nonwoven fabrics. It will make the nonwoven fabric product have permanent antibacterial function. It also helps to reduce odor. This master batch will not impact the color and can be easily mixed with nonwoven fabric raw materials.
GKD-USA, Inc. (Member since 2013)

Address:


825 Chesapeake Dr
Cambridge, MD 21613
UNITED STATES

Phone: (410) 221-0542
Fax: (410) 221-0544
Website: www.gkdusa.com
GKD-USA produces woven process conveyor belting for forming, binding, drying, curing and also for continuous filtration. Our products are used to accomplish quality results of nonwoven products processes. Synthetic, stainless steel, bronze and combinations of these materials in simple and complex weaves are applied in various temperatures, chemical and speed environments. GKD attributes of true tracking, precision and durability are known the world over. Additionally, precision woven filter media and filter elements from GKD range from single digit microns on up in widths up to 26 feet. From hot gas to liquid to polymer filtration and beyond, we have the solution.
Glatfelter (Member since 1993)

Address:


1680 Rue Atmec
Gatineau, Quebec J8P 7G7
CANADA

Phone: (819) 669-8100
Get high performance, versatility and ultra-absorbent qualities with the worlds best made airlaid, delivered through Glatfelters Advanced Airlaid Materials business unit (formerly Concert Industries). Worldwide, Glatfelters high-quality airlaid materials are relied upon every day for a variety of needs, from hygiene and personal care products to home care, food packaging and industrial applications. As the world leader in high-quality, customized nonwoven airlaid materials, Glatfelter offers a combination of global capabilities, superior customer service and innovation to bring you a new world of solutions for a wide range of fast-growing specialized markets.
Global Packaging, Inc. (Member since 2007)

Address:


P.O.Box 187
209 Brower Avenue
Oaks, PA 19456
UNITED STATES

Phone: (610) 666-1608
Fax: (610) 666-1152
Website: www.glopkg.com
Global Packaging is a 10-color flexographic printer and bag converter, offering lamination and slitting. State of the art equipment and technology.
GoJo Industries, Inc. (Member since 2006)

Address:


One GoJo Plaza
Suite 500
Akron, OH 44311
UNITED STATES

Phone: (330) 255-6000
Fax: (330) 920-1524
Website: www.gojo.com
GOJO Industries, Inc. is the leading global producer and marketer of skin health and hygiene solutions for away-from-home settings. Our broad portfolio includes hand cleaning, handwashing, hand sanitizing and skin care formulas under the GOJO®, PURELL® and PROVON® brand names. GOJO formulas use the latest advances in the science of skin care. GOJO is known for state-of-the-art dispensing technology, engineered with attention to design and functionality. Our complete programs promote healthy behaviors for hand hygiene, skin care and, in critical environments, compliance.
Golden Phoenix Fiberwebs, Inc. (Member since 2003)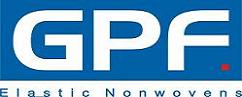 Address:


6F, #174, Min-Sheng E. Rd., Sec. 2
Taipei 104
TAIWAN

Phone: 886 2 26275200
Fax: 886 2 26570268
Website: www.gpfiberweb.com
Roll goods supplier, manufacturing elastic SMMS SMS Spunbond & Thermal bond fabrics and laminates for Personal Care, Health Care, Medical, Protection, Industrials, Sports. GPF Product lines include : Elastic fastening system and elastic waistband for baby & Inco. diapers, medical grade masks, headhoods and doctor's cap. Location strips, elastic face mask sheet.
Gossy (Member since 2019)
Address:


2731 4th St, Unit D
Santa Monica, CA 90405
UNITED STATES

Phone: (917) 612-2296
Website: www.getgossy.com
We make biodegradable bandage strips. We source organic cotton and non-toxic dye to make bandages in four skin tones to better represent our customers.
Goulston Technologies, Inc. (Member since 1999)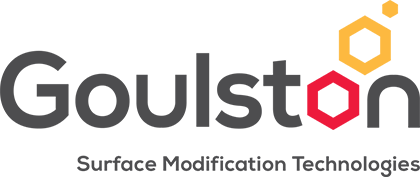 Address:


P.O. Box 5025
Monroe, NC 28111-5025
UNITED STATES

Phone: (704) 289-6464
Fax: (704) 296-6400
Toll Free: (800) GOULSTON
Website: www.goulston.com
Goulston Technologies specializes in changing the functionality of fiber surfaces. Long known for supplying topically applied finishes to the synthetic fiber and nonwovens industries, Goulston now has melt additives that change the surface of a polymeric material. Our hydrophobic additives are used to produce SMS fabrics for medical applications and our hydrophilic additives are used for agricultural fabrics. Goulston has also developed additives that alter the rate of crystallization of olefin, polyester and polyamide materials. These can be used to increase extrusion speed or alternatively to change the ductility of the fiber surface. Finally, Goulston has developed a non crosslinking, non yellowing polyester I.V. enhancer, useful for recycling PET waste or scrap.
GP Cellulose, LLC (Member since 2002)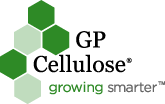 Address:


133 Peachtree Street
12th Floor
Atlanta, GA 30303
UNITED STATES

Phone: (404) 652-6493
Fax: (404) 749-2580
Website: www.gpcellulose.com
GP Cellulose, LLC, operates state-of-the-art pulp mills in Brunswick, Georgia, and New Augusta, Mississippi, in addition to sales offices in Switzerland, the United States, Uruguay and Hong Kong and a new sales representative office in China. Over 1.3 million tonnes of fluff, market, and filter pulps are shipped to customers around the world.|GP Cellulose pulps are used for a variety of applications. Golden Isles® fluff and filter pulps are used for absorbent applications including diapers and feminine hygiene products, baby wipes and other disposable wipes, as well as filter applications such as automotive and coffee filters and tea bags.|Southern softwood pulps, including Leaf River 90® are used for all types of paper products, including fine writing and printing papers, computer and copy paper, coffee filters, postage stamps and calendars.
Graf Metallic Of America, Inc. (Member since 2012)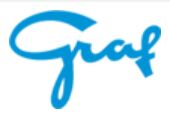 Address:


104 Belton Drive
Spartanburg, SC 29301
UNITED STATES

Phone: (864) 576-7450
Website: www.graf-companies.com
Since 1917, Graf has been one of the world's leading manufacturers of innovative metallic card clothings for cards. Additionally, Graf provides competitive erection and mounting services and customized engineering solutions. The choice of the right clothing is of decisive importance for high productivity, quality and economic efficiency. Qualified Graf specialists competently advise and support customers in selecting their application-specific clothings and work together with them to develop a solution in line with the customer's requirements and expectations. Graf's qualified service technicians with their broad knowledge provide services, i.e. dismantling/fitting of the clothings, checking and adjusting settings for optimal performance, etc. to ensure professional product processing, reduced downtimes and optimal results for our customers. Graf has released a new product, the Hipro, a metallic card clothing particularly suitable for application on high production roller cards. Graf Metallic of America, located Spartanburg, South Carolina, provides carding wire, accessories, field and shop services for the entire USA.
Great Lakes Filters (Member since 2020)

Address:


33 Bloomfield Hills Pkwy#120a
Bloomfield Hills, MI 48304
UNITED STATES

Phone: (800) 521-8565
Website: www.greatlakesfilters.com
Most of the filtration products we sell are nonwoven. We have been slitting/rolling for 75 years. Parent company is Acme Mills which also sells nonwovens.
Groz-Beckert USA Inc. (Member since 1987)

Address:


P.O. Box 7131
Charlotte, NC 28241
UNITED STATES

Phone: (800) 438-4567
Fax: (800) 354-8880
Toll Free: (800) 438-4567
Website: www.gbu.groz-beckert.com
In the felting and nonwoven industry our products are used for the manufacture of carpets, geotextiles, technical textiles, filling agents, insulation materials, filters and medical products.
Since 1980, the brand name Groz-Beckert has stood for top technology and reliable partnership in the field of felting and structuring needles. Later on jet strips used in the spun lace process were added to the product portfolio.
These precision quality products are known for their exact production tolerances. Only absolute uniformity of the felting needles makes possible complex production processes for innovative, high-standard and intelligent technical products (non-wovens).
Our customers manufacture, among other things, needle felts for the automotive and aircraft industry and felts for use in paper machines. |Our felting needle product area has been certified in accordance with DIN EN ISO 9001 since August 1995 as an independent production sector within Groz-Beckert KG.
GuangDong Nonwovens Association (GDNA) (Member since 2002)

Address:


Rm. 06, 12/F, No. 271 Yanjiang Middle Rd
Dongshan District
Guangzhou City, Guangdong 510110
TAIWAN

Phone: 86-20-8332-4103
Fax: 86-20-8332-6102
Website: www.gdna.com.cn