LAPCO LTD.
Address:


lenlaporta@msn.com
M&A Consulting Services to business owners.
Leigh Fibers Inc.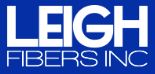 Address:


1101 Syphrit Road
Wellford, SC 29385
UNITED STATES

Phone: (864) 439-4111
Fax: (864) 439-4116
Website: www.leighfibers.com
Leigh has more experience, capacity and expertise than any supplier of traded or processed materials, and we strive to take the best possible care of our customers and, and of the planet we share.
Lenzing Fibers Inc.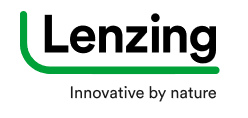 Address:


12950 U.S. 43 N
Axis, AL 36505
UNITED STATES

Phone: (251) 679-2811
Fax: (251) 679-2880
Website: www.lenzing.com
Lenzing FR® is a specialty viscose fiber. The abbreviation FR stands for flame resistant. Lenzing FR® is a natural fiber derived from wood. It offers protection from heat and flame in a variety of different applications. Unique thermal insulation properties combined with permanent flame resistance make Lenzing FR® a Heat Protection Fiber. It offers protection from all kinds of heat and its functional properties help to prevent heat stress and heat stroke.
Leopoldo V. Cancio
Address:


445 Ventura Place
Vero Beach, FL 32969
UNITED STATES

Phone: (772) 231-5546
Consulting
Leway International Fairs Co., Ltd.

Address:


Room 719, Ruichen International Center
13 Nongzhanguan South Road
100125 CHAOYANG DISTRICT
PEOPLES REPUBLIC OF CHINA

Phone: 86-10-51295359-8015
Fax: 86-10-51295379
Website: www.lewayfairs.com
Beijing Leway International Fairs Co., Ltd. aims to promote the communication between Chinese manufacturing industry and the rest of the world during industry exhibitions and trade fairs. Through years of experience, we organized thousands of Chinese enterprises participated nearly 400 trade fairs, exhibitions and industrial shows abroad.
Lia Diagnostics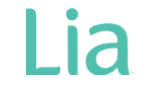 Address:


1241 Carpenter St., Suite 206
Philadelphia, PA 19147
UNITED STATES

Phone: (717) 799-7795
Website: www.liadiagnostics.com
Lia Diagnostics is using nonwovens to create a new consumer product; the first flushable pregnancy test.
Lily Bird

Address:


421 Holcomb Avenue
Reno, NV 89502
UNITED STATES
(833) 478-6687

Website: www.mylilybird.com
Developing new, innovative distribution systems.
Lines Of Care
Address:


514 35th Street
Brooklyn, NY 11211
UNITED STATES

Phone: (917) 676-9960
Little Rapids Corporation

Address:


2970 Walker Drive
Green Bay, WI 54311
UNITED STATES

Phone: (920) 490-5363
Website: www.littlerapids.com
Wide web flexographic printer. Supplying printed nonwoven components to the hygiene and baby care markets.
Lois Guzman
Address:


23 School Street
Salem, NH 03079
UNITED STATES

Phone: (859) 447-3195
Consulting: Innovation for Consumer Products in these 3 categories - Incontinence, fem Care, and Diapers. From Concept to Launch. Including Raw Materials. Engineering: Machinery acquisition/technical support for FAT, SAT // Sales equipment for the US market. Business Development: Bring NEW businesses to the US from customers that are not familiar with the US market. Strategy Support - Business Plan, Scope.
LOLA

Address:


440 Park Avenue South, 14th Floor
New York, NY 10016
UNITED STATES

Phone: (917) 968-2552
Website: www.mylola.com
We are a feminine hygiene start-up that creates tampons and liners made from/with 100% cotton.
Lonza Inc.

Address:


90 Boroline Road
Allendale, NJ 07401
UNITED STATES

Phone: (201) 316-9200
Fax: (201) 696-3570
Website: www.lonza.com
Lonza sells disinfectants, both active ingredients and formulations, to wipe converters for them to produce disinfectant wipes. Additionally, Lonza sells preservatives for use in baby and other wipes to extend shelf life by inhibiting microbial growth.
Lydall Performance Materials, Inc.

Address:


134 Chestnut Hill Road
Rochester, NH 03867
UNITED STATES

Phone: (603) 332-4600
Fax: (603) 332-9602
Website: www.lydallpm.com
Lydall Performance Materials is a leader in delivering innovative filtration and insulation solutions for demanding applications to enable a cleaner, healthier, and more energy efficient world. We engineer technical nonwovens, membranes, and composite products.