Lenzing Fibers Inc. (Member since 2000)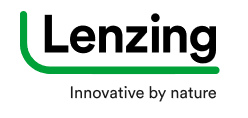 Address:


12950 U.S. 43 N
Axis, AL 36505
UNITED STATES

Phone: (251) 679-2811
Fax: (251) 679-2880
Website: www.lenzing.com
Lenzing FR® is a specialty viscose fiber. The abbreviation FR stands for flame resistant. Lenzing FR® is a natural fiber derived from wood. It offers protection from heat and flame in a variety of different applications. Unique thermal insulation properties combined with permanent flame resistance make Lenzing FR® a Heat Protection Fiber. It offers protection from all kinds of heat and its functional properties help to prevent heat stress and heat stroke.
Luwa America, Inc. (Member since 2019)

Address:


4433 Chesapeake Drive
Charlotte, NC 28216
UNITED STATES

Phone: (704) 398-7661
Website: www.luwa.com
Luwa manufactures and installs filtration and air conditioning systems for the production of nonwoven materials.