IFAI - Industrial Fabrics Association International

Address:


1801 County Rd B West
Roseville, MN 55113-4061
UNITED STATES
(651) 222-2508

Phone: (651) 222-2508
Fax: (651) 631-9334
Website: www.ifai.com
IFAI provides events, publications, education, networking, business resources, industry advocacy and more. We work with members to provide sourcing solutions and referrals throughout the sales and production cycle. We deliver timely industry content to help you stay informed about your marketplace. Our divisions provide market-specific activities and benefits to members.
IFS Industries Inc.

Address:


400 Orton Avenue
Reading, PA 19603
UNITED STATES

Phone: (610) 378-1381
Fax: (610) 378-5080
Website: www.ifscos.com
We are a supplier of adhesives to the filtration and disposable articles industries.
IHS Markit

Address:


1401 Enclave Parkway, Suite 500
Houston, TX 77077
UNITED STATES

Phone: (281) 531-4660
Fax: (281) 531-9966
Website: www.ihsmarkit.com/
Our researchers and consultants gather and analyze critical data from around the globe on chemical markets, processes, companies and developments. The insights they provide allow clients to make optimal short-term decisions under conditions of rapid change and uncertainty, as well as assist in major long-term decisions on capital investments and business strategy. Our consultants use proven consulting techniques to develop solutions to our clients most complex challenges.
Imerys Carbonates USA, Inc.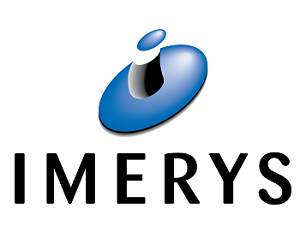 Address:


100 Mansell Court East, Suite 300
Roswell, GA 30076
UNITED STATES

Phone: (770) 645-3300
Fax: (770) 645-3384
Website: www.imerys-carbonates.com
We supply additives to improve the functionality of fibers, films, and nonwoven products.
IMS Nonwoven AB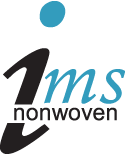 Address:


Bornholmsgatan 13
271 39 YSTAD
SWEDEN

Phone: 46-411-822800
Fax: 46-411-822899
Website: www.imsnonwoven.com
Drylaid chemical bonded nonwovvens for various applications. Drylaid chemical bonded spunlace for automotive industry. Materials for automotive, medical, filtration, construction, household, and others.
Indigo
Address:


46 Waltham Street
Suite 201
Boston, MA 02118
UNITED STATES

Phone: (617) 283-0695
Incontinence care products.
Industrial Netting

Address:


7681 Setzler Parkway North
Minneapolis, MN 55445-1883
UNITED STATES

Phone: (763) 504-4360
Fax: (763) 971-0872
Toll Free: (800) 328-8456
Website: www.industrialnetting.com
Industrial Netting offers the worlds largest selection of plastic netting and rigid mesh extruded tubes custom converted to your specifications. Sonically welded tube overwraps using aperture films, nonwovens, or fine mesh netting are available upon request. These products are used across a wide range of filtration industries including automotive, HVAC, water purification, hydraulic filtration, fuel filtration, beverage filtration, medical filtration, and food processing.
Innovatec Microfibre Technology GmbH & Co. KG

Address:


GierlichsstraBe 10
D-53840 TROISDORF
GERMANY

Phone: 49-2241-255850
Fax: 49-2241-2558570
Website: www.melt-blown.com
Meltblown Spunbond producer. Products: InnovaWipe, InnovaTec, InnovaMed, InnovaFiltec, InnovaSpun. Applications: absorber, filtration (liquid, particle), roofing underlays, battery separators, hygiene, textile industry. Certifications: ISO 9001.
Innovative Resin Systems, Inc.

Address:


257 Wilson Avenue
Newark, NJ 07105
UNITED STATES

Phone: (973) 465-6887
Fax: (973) 465-0592
Website: www.rez-cure.com
Custom formulator and manufacturer of one and two component epoxies, two component polyurethan and radiation cure adhesives for chemical, industrial, reverse osmosis air filtration applications and electrical potting and structural adhesives. ISO 9001-2008 and AS 9100 certified.
Intermas Nets USA Inc.

Address:


2655 Le Jeune Road, Suite 810
Miami, FL 33134
UNITED STATES

Phone: (305) 442-1416
Fax: (305) 442-1610
Website: www.intermasgroup.com
Manufacturer/distributor for plastic mesh on different materials, PP, PE, EVA, PBT, and PA6 (Nylon6). Netting is mainly used for filtration (air, water, oil, lubricants) purposes, protection and separation of products, roof insulation, turf reinforcement, wrap packaging, and composites.
Investkonsult Sweden AB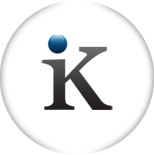 Address:


Koppargatan 9
602 23 NORRKÖPING
SWEDEN
46-11-106-075
info@ik.se

Phone: 46-11-106-075
Fax: +46-11-124-026
Website: www.ik.se
Consultants to the nonwoven and absorbent hygiene producers worldwide. Professional and objective valuations as well as handling of surplus equipment.
Irving Consumer Products, Ltd.

Irving Consumer Products is a manufacturer of premium quality baby diapers and training pants for major North American retailers.
ITW Dynatec

Address:


31 Volunteer Drive
Hendersonville, TN 37075
UNITED STATES

Phone: (615) 824-3635
Fax: (615) 264-5219
Toll Free: (800) 966-6358
Website: www.itwdynatec.com
ITW Dynatec designs, manufactures and sells a full range of cold and hot-melt adhesive application equipment for the Nonwovens Industry worldwide. With our new VECTOR™ technology, Dynatec is unmatched in the realm of accuracy and efficiency. Call us today to find out more about the specialties served within the Non Wovens market or to find out more about our patented VECTOR™ and UFD™ technologies.
ITW Pro Brands

Address:


805 E. Old 56 Highway
Olathe, KS 66061
UNITED STATES

Phone: (913) 829-6296
Fax: (913) 397-8707
Website: itwprofessionalbrands.com
ITW Prof Brands is a world leader in manufacturing diverse lines of industrial MRO specialty chemicals and marking systems. Some of our most popular products include; hand cleaner towels, SCRUBS in-a-Bucket®, layout fluids, DYKEM® Steel Blue®, and markers, Texpen® and Dalo®. We are headquartered in Olathe, KS.