Zene, LLC
Address:


112 Point Shore Drive
Goldsboro, NC 27534

Phone: (919) 751-2995
Consult for both roll goods manufacturer and filter fabricators in the areas of filter performance and associated testing and manufacturing equipment.
Zuiko, Inc.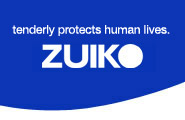 Address:


5555 Oakbrook Pkwy., Ste 165
Norcross, GA 30093-2289
UNITED STATES

Phone: (847) 640-7740
Fax: (847) 640-7750
Website: www.zuiko.co.jp/english
Zuiko is a World Leading Machine Manufacturer of Diaper, Training Pant, and Femcare Production Lines and Equipment.