Valmet, Inc.

Address:


516 Alfred Street
Biddeford, ME 04005
UNITED STATES

Phone: (207) 282-1521
Fax: (207) 282-1420
Website: www.valmet.com/
Valmet is a global supplier of sustainable technology and services for mining, construction, power generation, automation, recycling and the pulp and paper industries. We have about 28,500 employees in more than 50 countries.
Vartest Laboratories, Inc.

Address:


19 West 36th Street, 10th Floor
New York, NY 10018
UNITED STATES
(212) 947-8391

Phone: (212) 947-8391
Fax: (212) 947-8719
Website: www.vartest.com
The Quality Assurance Division offers a broad range of programs for the physical, chemical, biological, photonic, and multi microscopical testing and evaluation of fibers, yarns, fabrics, apparel, contract upholstery, home furnishings, safety and protective garments and other related products. The Vartest Compliance Testing Division serves many industries which are required to conform to Federal, State and other specifications. We are a CPSC accepted testing lab, an independent Third Party Laboratory, and meet all the requirements of the Federal Trade Commission for Fiber identification, care labeling and other testing. We are an entirely independent, nationally and internationally accredited organization having no commercial connections with manufacturers, processors, converters, distributors or traders. Nine laboratory sections cover the wide range of ASTM and AATCC test methods and industry standards including fiber identification and content, physical, chemical and metals testing, colormetrics, biometrics, photometrics and flammability.
VPC Group Inc.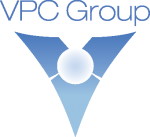 Address:


150 Toro Road
Toronto, ON M3J 2A9
CANADA

Phone: (416) 630-6633
Fax: (416) 630-9921
Website: www.vpcgroup.com
We supply raw materials.